8 Benefits of Drinking Apple Juice
Besides being an easy drink to make, apple juice has many benefits for your internal and external health.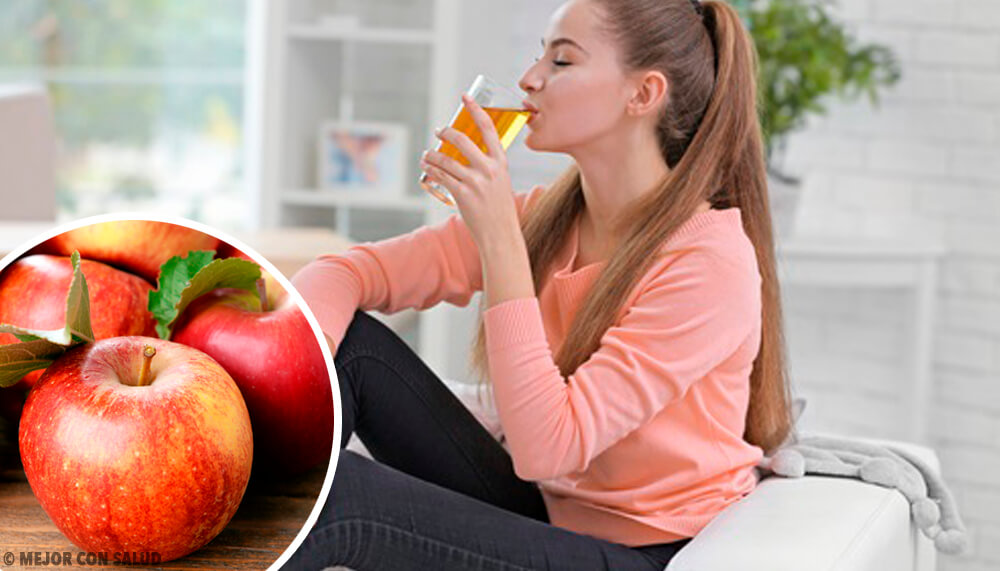 Apples are one of the most popular fruits. This is because of their flavor and versatility and because you can drink them as apple juice.
Did you know that apple juice has great health benefits?
This fruit gives you proteins and vitamins C and E. At the same time, it gives you an important amount of iron and potassium. This is essential to keep your body working well.
How do you make apple juice?
The following recipe is a very easy way to make a healthy drink. You can even drink this for breakfast. It'll give you the nutrients you need to start your day with energy.
Ingredients
4 apples (preferably red, but they can also be green)
4 cups of water
5 tablespoons of lemon juice
2 tablespoons of organic honey
1 teaspoon of powdered cinnamon (optional)
Instructions
Wash the apples well and cut them into quarters. Then, take out the seeds. If you want, you can peel them. However, their skins will give you a lot of benefits.
Put all of the ingredients in the blender. Then, blend them for a few minutes until you get a smooth drink.
Pour it into a glass and enjoy this tasty juice.
The benefits of apple juice
1. It rejuvenates your skin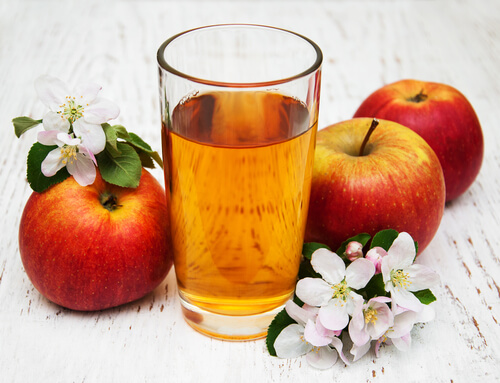 Thanks to its high content of vitamin C, apple juice heals and rejuvenates your skin.
It also has vitamin E. This is an antioxidant that lets your cells function like they should.
As a result, natural apple juice gives your skin a firming effect. This gives you frim, healthy skin.
2. It takes care of your heart
Apple juice keeps your heart toned. Histidine, another one of the components in apples, acts as a hypotensor. This lets you control your blood pressure.
Indirectly, apple juice also prevents cholesterol buildup in your liver. This keeps it from getting into your bloodstream later and protects your cardiovascular system.
3. It strengthens your muscles
 
Just one apple gives you your daily recommended amount of potassium. Potassium is one of the essential ingredients that keeps your muscles and nerves functioning normally.
Similarly, apple juice encourages muscle mass formation.
It also changes carbohydrates into energy.
4. It prevents joint pain
Muscle pains can start to go away if you drink apple juice regularly. This is thanks to its high content of antioxidants. These keep toxins from building up in your joints.
At the same time, the potassium in apple juice increases bone density. Because of this, this juice is perfect for people who suffer from arthritis, rheumatism, or just for older adults.
5. It prevents hemorrhoids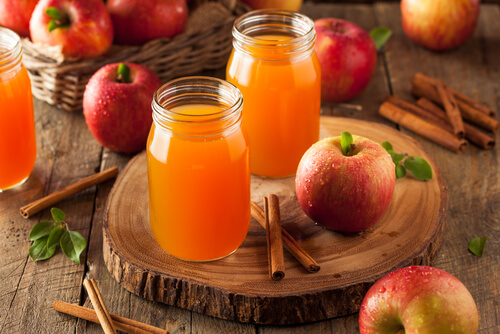 When your body lacks vitamin K, you have an increased risk of having abnormal bleeding. This can be because of injuries, surgeries, or diseases.
When faced with this, the amount of vitamin K apple juice has is perfect for making your blood coagulate like it should.
6. It reduces your weight and size
The best thing to do to lose weight is to make apple juice with green apples. After all, they only have 80 calories and a high fiber content. This keeps you from feeling hungry for a good while.
In addition, we suggest that you drink apple juice for breakfast and lunch. If you want to lose weight, this drink manages your blood sugar levels and jump-starts your metabolism.
Little by little, you'll see that you get a better control of your appetite.
7. It revitalizes your mind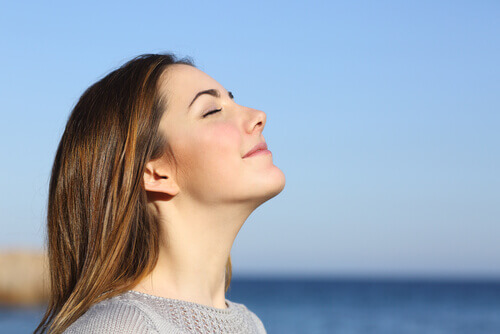 The potassium, magnesium, and phosphorus in apples give them the ability to beat fatigue and mental and physical exhaustion.
Plus, this drink has vitamin B12. The amount you find in apple juice is perfect for fighting insomnia and nervous conditions.
8. It fights respiratory diseases
If you suffer from asthma, are coughing, or you have another respiratory problem, try apple juice.
Thanks to its high amount of vitamin C, it relieves your lungs and strengthens your immune system.
To get the most out of these benefits, we recommend that you add a good amount of honey to your apple juice.
We also can't forget that it also has medicinal properties. It cures coughs and relieves both your throat and respiratory tracts.
What are you waiting for? Try it!