7 Natural Treatments to Clarify the Inner Thighs
Thanks to honey's exfoliating properties, you can remove the dead cells that accumulate and cause the skin to appear darker.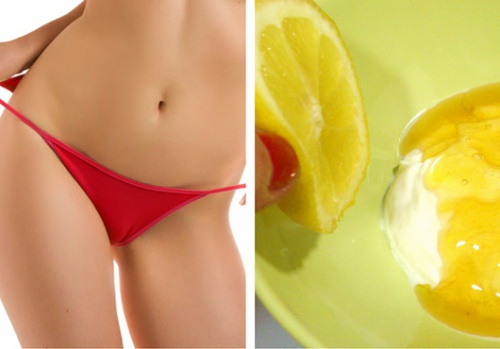 If when you try on your bikini you notice that the skin on your inner thighs is darker than the rest, you might panic. You may have already come back from your summer vacation embarrassed by the dark spots in this area.
Just try these natural treatments to clarify the inner thighs that we'll share with you in this article.
Why do the inner thighs darken?
The skin in this area often becomes darker due to many factors, but it's caused by being covered by underwear or pants.
This cosmetic problem can affect a woman's self-esteem in the summer at the beach or any time of the year during intimacy. It can be caused by hair removal methods or the fabrics of the clothes you wear.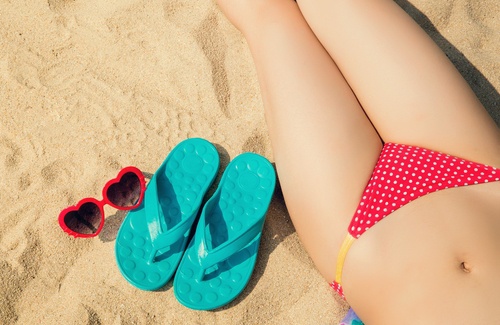 If the skin of the inner thighs is the only part of the body that you want to clarify, it's no problem.
On the contrary, if your armpits, neck, knees, or elbows are really dark, you should consult your doctor or dermatologist for the appropriate treatment because this type of darkening of the skin may be caused by a disease of the dermis
Recipes and natural treatments for clarifying the inner thighs
Once you've noticed the problem, you'll naturally want to fix it and start applying different creams, masks and scrubs. Don't immediately head to the store and spend lots of money on costly products… the best remedies are in your fridge and cupboards!
You can make excellent and effective home remedies to lighten the inner thighs. So don't worry!
We recommend reading: Natural Remedies for Dark Elbows and Knees
1. Lemon and yogurt masque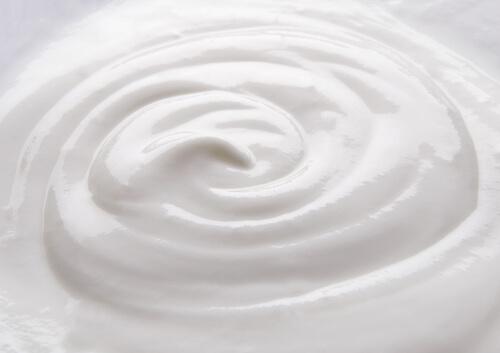 Lemon is found in several recipes in this article and for good reason. It's one of the best ingredients for removing dark spots from the skin.
Advice that applies to any recipe that includes lemon: never apply lemon during the day because exposure to the sun will cause further darkening! This is the opposite of what you want. Be very careful when using any remedy that contains lemon.
Now let's continue with the lemon and yogurt masque.
Ingredients
The juice of 1 lemon
½ cup Greek or natural yogurt
Directions
Mix both ingredients in a container.
Wash the inner thighs and dry well.
Apply this paste and let work for 30 minutes.
After the specified time, rinse with warm water.
Repeat every night for at least 1 week.
On top of taking advantages of the clarifying properties of lemon, you'll enjoy the moisturizing effects of yogurt.
2. Lemon, honey and oil paste
Honey is a perfect exfoliant (you'll need the crystallized form, not the liquid) and the oil helps smooth the skin. We've already mentioned the benefits of lemon above.
Ingredients
1 tablespoon oil (olive oil is best)
1 tablespoon honey
The juice of ½ a lemon
Directions
Squeeze the juice from the lemon and mix with the other two ingredients.
Apply to the inner thigh area.
Let work for 20 minutes, then rinse with warm water.
Repeat this treatment to exfoliate and moisturize every night before going to bed.
3. Lemon and cottage cheese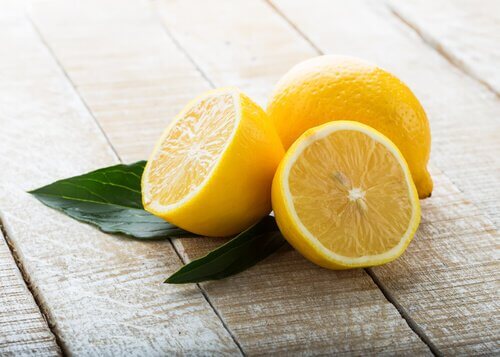 It's not to eat! You can lighten your intimate areas with this natural mixture.
Ingredients
1 tablespoon cottage cheese
5 drops lemon juice
Directions
Mix both ingredients and apply to the darkened areas and let dry (15-20 minutes).
Rinse with warm water and pat dry with a towel.
Repeat this treatment daily for at least a week.
4. Lemon slices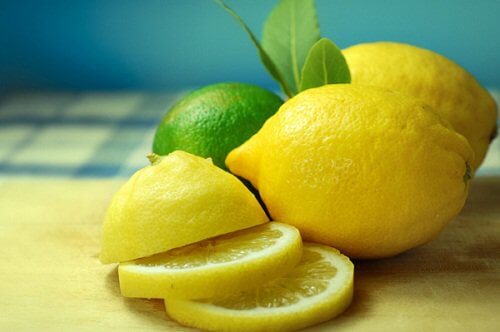 Take a lemon and cut two slices (the remainder can be saved for other uses, if you want).
Rub a slice on each side of the inner thighs.
Leave on the darkest areas for half an hour.
Remove and wash with warm water and dry with a warm cloth.
Repeat daily.
5. Rice water
Rice water possesses many benefits for the skin's health and beauty. All you have to do is boil rice as you normally would (without salt or oil). When cooked, strain it, but instead of discarding the water, store it in a container.
Let the rice water completely cool, then pour it into a spray bottle. Spray on darkened areas and let dry. Do not rinse.
Store the remainder in the fridge so you don't have to boil more every day for your treatment.
6. Hydrogen peroxide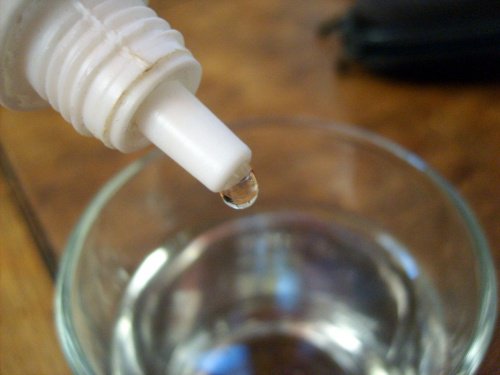 You probably already have this product in your first aid kit. It will allow you to lighten the skin of the inner thighs.
How? It's easy. All you have to do is wet a piece of gauze or a cotton ball and rub on the darkened areas. Let dry and do not rinse.
You'll need to perform this treatment daily for at least a week before you begin to notice results.
Some women also use hydrogen peroxide to lighten their hair (20% strength). You'll need to dilute it with water because it is really strong and can cause skin irritation.
7. Cumin, lemon and yogurt paste
We're adding cumin to our list of lightening agents for the inner thighs. You're already familiar with the other two ingredients.
Ingredients
½ teaspoon cumin
The juice of two lemons
½ cup natural yogurt
Directions
Mix both ingredients to make a homogeneous  cream and apply to the skin in circular motions. Let work for 15 minutes.
Repeat two times a week for best results.