7 Natural Remedies for Healthy Hair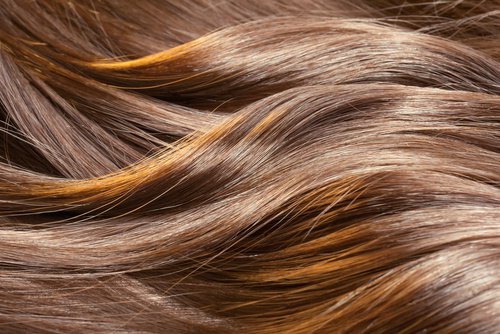 Our hair can be a very attractive feature, especially when it looks and smells good. But our hair can sometimes become dry and brittle, and lose its fresh scent. Many factors can contribute to these problems, including: dandruff, heat or chemical damage, poor hygiene, or the presence of fungi or infection. The good news is that there are natural remedies that will give new life to your hair and we're here to share them in this article.
Tomato Juice
Tomato naturally balances pH, cleanses and leaves hair with a pleasant aroma. The amount of juice needed depends on how much hair you have. The tomato juice must be all natural, since most juices found in supermarkets often contain preservatives that can damage your hair.
Procedure:
Gently massage the juice into the scalp and work from the roots to the tips.
Let it work for 30 minutes.
Wash your hair with a gentle shampoo.
Use this treatment twice a week; it will leave your hair silky smooth and shiny.
Vodka
Vodka is not just for cocktails and drinking with friends, it's also great for promoting growth and cleansing to leave hair smelling clean and fresh. You'll need just two things:
Ingredients:
1 tablespoon vodka
1 cup water
To prepare:
Mix the vodka with the water and apply to hair.
Wait 10 minutes and wash your hair.
Repeat once a week.
Aloe Vera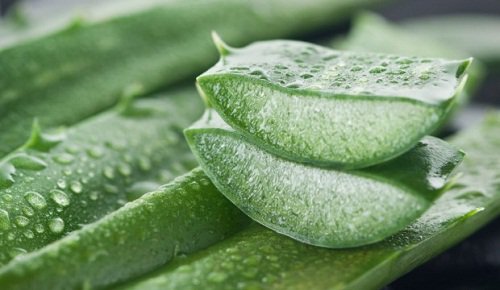 If you have problems with hair loss, dandruff,  or grease, unpleasant smelling hair, then aloe vera is the solution for you. You'll only need to use it once a week to enjoy the healthy hair you've always wanted.
Ingredients:
Procedure:
Apply the aloe vera to your hair.
Let work for 15 minutes.
Wash with shampoo and warm water.
Baking Soda
Baking soda is a kitchen staple with many uses. When used as a hair treatment, it eliminates unpleasant odors and excess oil.
Ingredients:
Note: The amounts needed will depend on how much hair you have. Start with a little and add more if necessary.
Procedure:
Mix the ingredients to make a paste.
Wet your hair and use a towel to remove excess water to leave hair damp.
Apply the mixture and let it sit for 5 minutes.
Rinse with warm water.
Use this remedy once a week.
Apple Cider Vinegar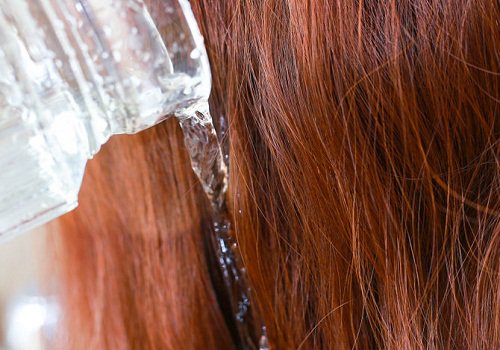 Apple cider vinegar restores the natural pH of your hair, fights frizz and leaves hair shining. It's perfect for removing unpleasant odors.
Ingredients:
Procedure:
Mix the ingredients.
Sprinkle the mixture over the hair and let it work for a few minutes.
Wash your hair normally.
Lemon Juice
Lemon juice offers some incredible benefits for the body and hair. In addition to cleaning, it naturally fights dandruff and infections and leaves hair silky and smelling fresh.
Ingredients:
Juice of 2 lemons
1 cup water
Procedure:
Mix the ingredients and apply to hair.
Let the mixture work for 2 minutes.
Wash with shampoo.
This remedy is recommended for once a week use. Using lemon juice too often can discolor your hair. If you'd like to lighten your hair, use this remedy a couple times a week.
Honey and Cinnamon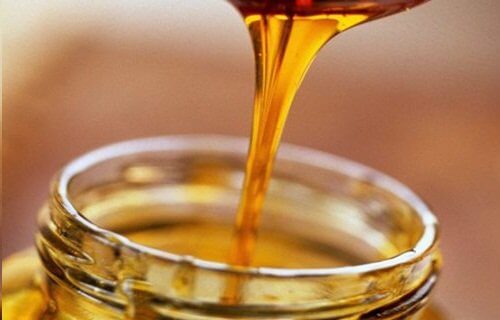 Cinnamon and honey both possess antifungal and antibacterial properties. There are two ways to use this remedy. The first is to eat a mixture of the two daily. The cinnamon should be the freshest you can get and can be mixed with a teaspoon of honey.
The second and most recommended way to use these two natural products is:
Ingredients:
½ tablespoon ground cinnamon
1 cup boiling water
1 teaspoon honey
Procedure:
Mix the ground cinnamon with the cup of boiling water.
Let the mixture sit for 20-25 minutes.
Add the honey and stir.
Apply the mixture to your hair, making sure you cover it completely.
Wait 45 minutes and wash with warm water and shampoo.
Note: This mask can lighten your hair, so it shouldn't be used excessively.
A Few Extra Tips
The above remedies are incredible. However, there are a few basic care steps that you shouldn't skip if you want beautiful, great smelling hair. Here they are:
Wash your hair regularly.
Wash your pillowcase, the towel you use to dry your hair and the brush you use often.
Avoid eating a lot of garlic and onions.
Follow a balanced diet.
Avoid using conditioner on the roots.
Use a shampoo that contains salicylic acid and sulphide.
Avoid brushing your hair excessively when you have dandruff to keep it from spreading to other areas of the scalp.
As you can see, keeping your hair beautiful is not as complicated as it first seems.