7 Natural Alternatives for Ibuprofen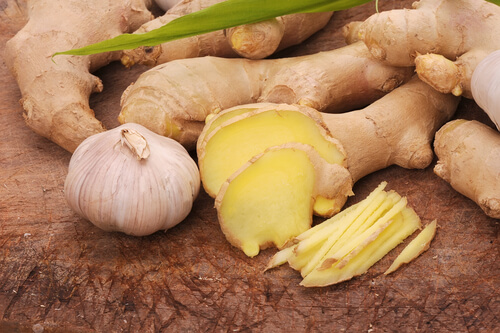 Ibuprofen, like any other medication, has various adverse side effects. The problem is based on the ease with which we are able to buy over-the-counter medicines and self-medicate ourselves. Most of the times this happens without respecting the treatment in time and correct dosages. The main effects of ibuprofen are: painkilling, anti-inflammatory, and anti-pyretic, which is why it is so highly requested.
It is not for nothing that your doctor is the one who has the ability to prescribe the kind of medication for your situation and advise you on how to consume them properly. An alternative for preventing any damage would be to see your doctor for any disorder. And, in not so severe situations, you can choose natural medicines that you can buy to alleviate pain in a more traditional way. Please remember that natural medicines can also have side effects, which is why it is still wise to talk to your doctor before undergoing any type of treatment.
The main problems that result from daily abuse of ibuprofen dosage would be: diarrhea, abdominal problems, ulcers, headaches, and even heart problems and heart attack.
What Are the Natural Alternatives?
There are various plants or natural remedies that you can resort to whenever your health is not in serious danger.
And of course, if you don't get better, you should consult your doctor as soon as possible.
Here are 7 natural alternatives for ibuprofen.
Natural Anti-Inflammatories:
Turmeric
It has anti-inflammatory properties. It keeps your joints healthy. You can find it in powder form as well as in pill form.
Contraindications
Children under three years old, if you take anti-blood clot medication, before surgery, or if you have gallstones. Its use is not recommended during pregnancy.
Arnica
It has anti-inflammatory and painkilling properties. It is generally used for pains, muscular pains, tears, and rheumatoid arthritis. You can use it from an infusion of a teaspoon of dry plant with a cup of water. Apply it to the affected area with a clean cloth.
This is meant for external use only. Do not consume it.
Cayenne Pepper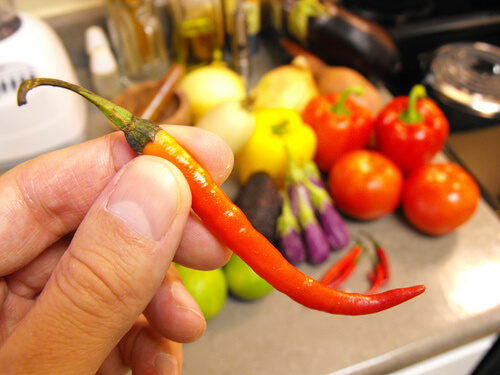 It has painkilling and anti-inflammatory effects. Take advantage of its benefits by adding it to your favorite dishes. Don't forget that it will give them a strong and spicy flavor. You will need a fourth teaspoon of cayenne pepper in a glass of hot water. Drink it slowly throughout the day.
You can also find it in ointment, cream, or oil form in your natural product store. Be careful to not inhale it or that it comes in contact with your mucus organs. You should wash your hands well after touching it or use gloves to be safe.
Salix Alba
Because of its painkilling effects, it is used for menstrual pains, muscle pains, headaches, and also in cases like arthritis and to lower your fever.
Licorice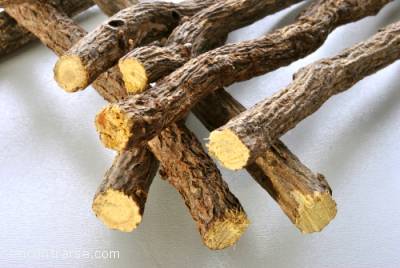 You can find licorice in the supermarket, pharmacies, or herbal stores in tablet, pill, cream, etc. form. Patients with Type II diabetes, high blood pressure, low potassium in the blood, hepatitis, and during pregnancy should not use this.
Avoid using it with other medications. Tell your doctor about consuming licorice.
Ginger
It has painkilling and anti-inflammatory properties. You can use it externally for arthritis cases, carpal tunnel syndrome, injuries, twists, etc.
Food with Anti-Inflammatory Properties
Fish (trout, salmon, sardines)
Vegetable oils like olive or flax
Nuts and leafy greens, flax seed, almonds, hazelnut.
If you suffer from some inflammatory disease, include these foods in your diet.
Once you know the counterproductive effects that result from medications like ibuprofen, try to go for natural solutions. Don't forget that you will need a proper checkup from a natural doctor in regards to the dosage and treatment time.
Just because they are natural does not mean you can't abuse its consumption or that you can use it for any case. Request qualified advice and if you use it in the indicated way, you shouldn't encounter any problems.
A Reminder…
If you are undergoing medical treatment, it is not an option to abandon your medication to resort to these natural recommendations. These methods are only recommended for those who want to avoid consuming medications in case of slight pains that are not a sign of a serious disease.