7 Homemade Treatments to Combat Frizzy Hair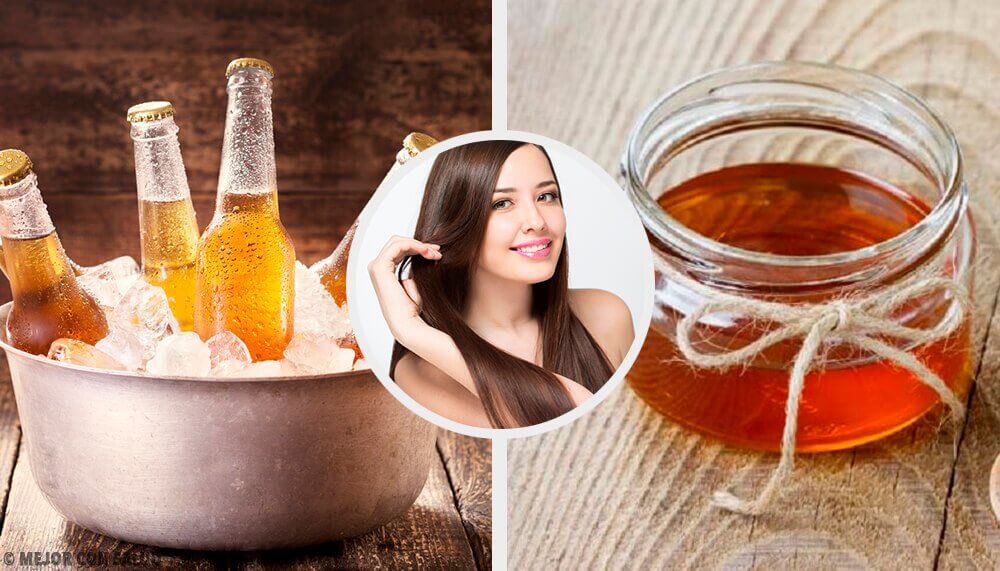 No more frizzy hair and products that don't keep their frizz-free promises! You can find natural products in your own home that are much more effective to get rid of frizz. 
Take a look at these 7 homemade treatments to fight frizzy hair simply and naturally. 
Why do I have frizzy hair?
Your hair can get frizzy for several reasons. In most cases, it happens due to a combination of dry hair along, using products that damage hair fibers and humidity. Although many products promise to eliminate frizz, a good number of them don't do as they say or might make your hair look clumpy or dirty.
To make matters worse, if those products aren't natural, they could contain harmful ingredients such as sulfates, paraffin and conservatives.
Homemade treatments to fight frizz
Continue reading to find out about 7 natural homemade treatments to fight frizzy hair.
1. Apple cider vinegar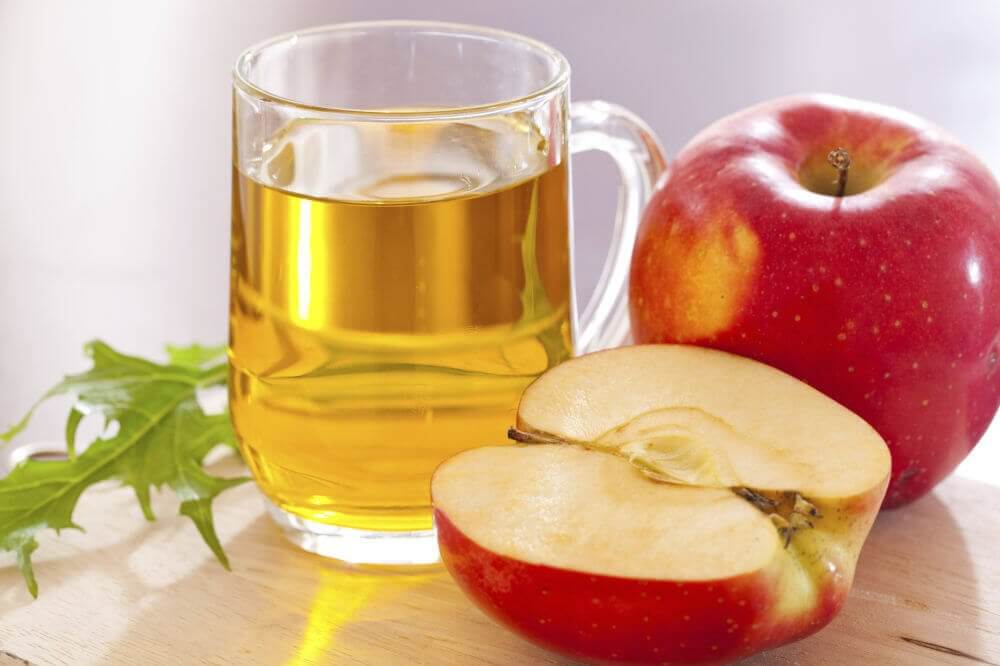 Apple cider vinegar is an old-fashioned beauty remedy that balances the pH of both skin and hair. Similar to conventional conditioners, but much more inexpensive and natural. It seals hair cuticle and prevents frizz.
Apple cider vinegar works for all hair types. However, it's the perfect solution for people with oily hair who want to prevent frizz without having to use greasy products or lose volume as a result of such products.
Read this article too: 5 Unusual Uses for Apple Cider Vinegar that You'll Want to Know



2. Beer
Beer for hair? It might sound crazy but beer contains a lot of nutrients that are full of health benefits such as B group vitamins. By using beer as a conditioner after shampooing, you'll get softer, shinier and more defined hair.
Plus, not to mention that if you apply beer to your hair then expose yourself to the sun for twenty minutes, you can lighten your color or give it some natural highlights.
3. Egg yolk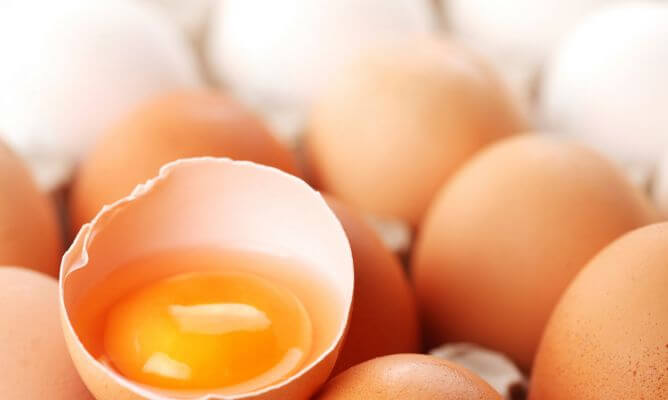 Egg yolks are extremely nutritious. They are rich in essential fatty acids, vitamins A, B, D, E and minerals such as iron, phosphate and magnesium. Yolks are an amazing super-food for both your skin and hair.
If you want to prevent your hair from frizzing, mix your shampoo with an egg yolk. The mixture will leave your hair cleaner, more nourished and frizz free. This treatment works great for people with normal or oily hair.
4. Honey
Honey is a wonderful hair treatment. By applying honey to your hair, you can create a non-greasy layer that protects your hair from frizz, humidity, sunlight, etc. In addition, honey also has properties that effectively treat dandruff, eczema and hair loss.
Ingredients
2 tablespoons of liquid honey (50 g)
½ cup of water (100 ml)
Instructions
Mix the honey with the water. Pour the mixture into a spray bottle.
Spray the mixture to your dry hair, a half hour before you plan to wash it.
Massage it into your scalp.
Afterwards wash hair as you normally would.
5. Condition your hair, but don't wash it out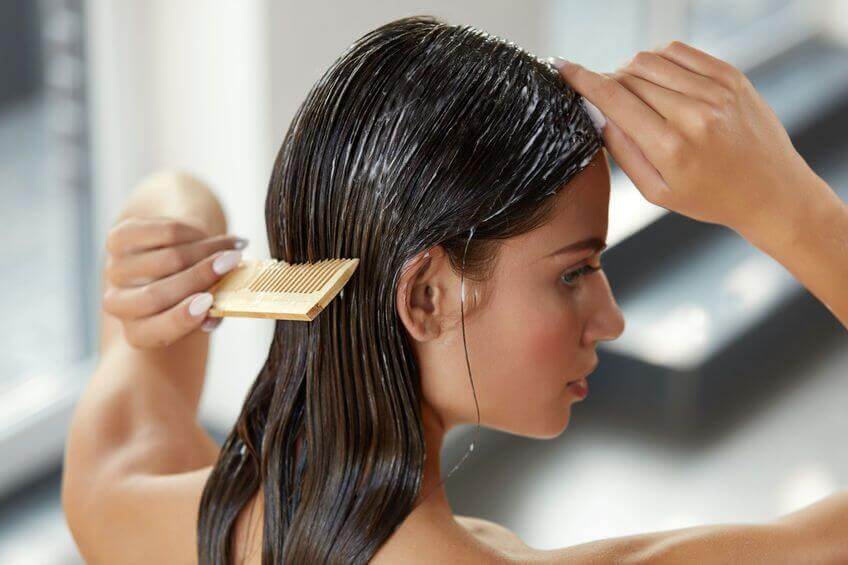 A quick method for preventing frizz is using a small amount of hair conditioner, and not washing it out.
By letting your conditioner sit, your hair will be more nourished and the conditioner will act as a sort of anti-frizz product.
Read this article too: Five Natural Homemade Conditioners for Shiny Hair
6. Pre-wash hair mask
Another simple way to eliminate frizzy hair is applying a hair mask after washing.  A hair mask will work on hair for at least a half hour on dry hair. Afterwards, shampoo and condition your hair to keep it nice, hydrated and not oily.
7. Jojoba oil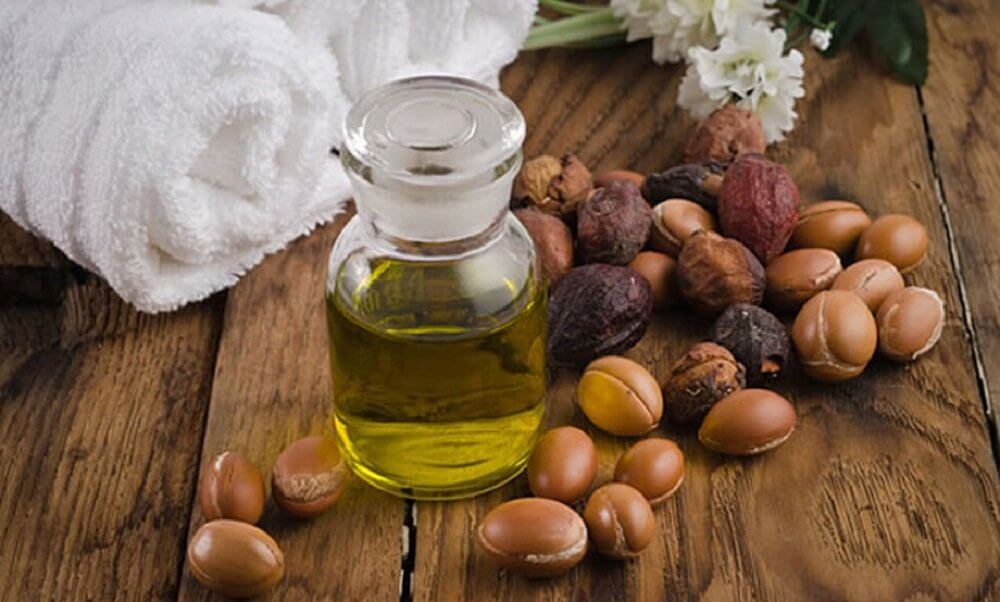 Jojoba is one of the best things for treating frizzy hair. It has a texture that's most similar to sebum, while other oils only make hair greasy or clumpy.
However, you have to use it in small amounts. Spread it out onto both of your hands and massage it all over your hair. You can use it on both wet or dry hair, before or after washing. It also helps prevent split ends.