7 Home Remedies for Healthy Hair
To have healthy and hydrated hair, it's important to avoid washing it daily and to deep-condition it at least once a week.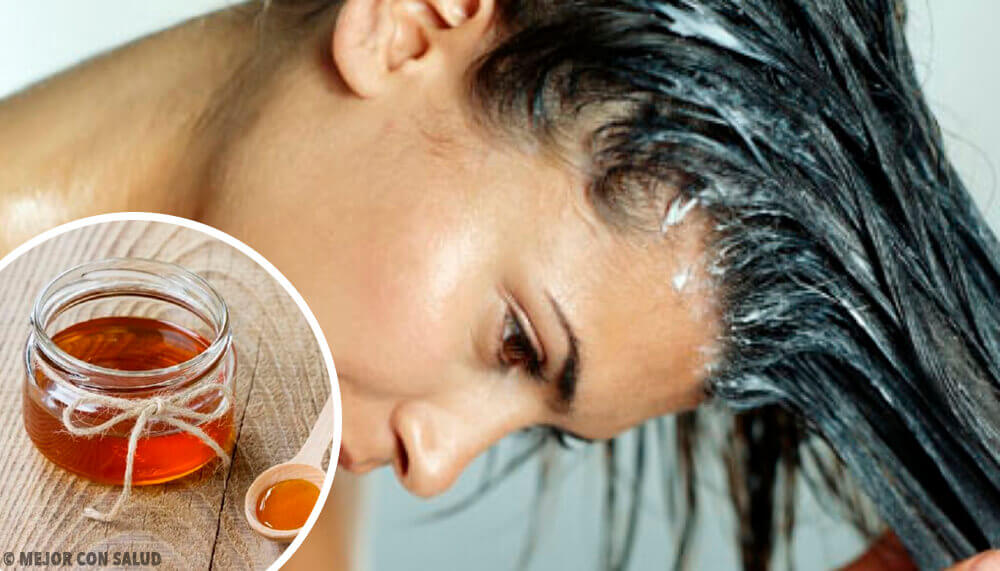 Having healthy hair is one of our first concerns when it comes to being beautiful. We put ourselves through all kinds of processes: iron, dyes, highlights, keratin … An endless list.
Using these chemicals and thermal tools, along with the harshness of the weather, weakens your hair. That's why you should read discover some home remedies for healthy hair.
Today, women dye their hair a lot and subject it to all types of stress. Remember: nurturing your hair and giving it life is very important.
Do you want to know how to keep your hair healthy without paying for expensive treatments, visiting high-priced salons or trying out a lot of shampoos and conditioners?
If your answer is "yes," then you should continue reading because we'll show you 7 home remedies for healthy hair.
1. Bananas for healthy hair
Bananas are very rich in potassium, so they help to improve the health and natural elasticity of your hair.
Ingredients
What should you do?
With the help of a fork, mash the banana until you get a puree.
Then, apply this mixture from the hair root to the tip.
Let the treatment sit for approximately 15 minutes.
Then, wash the hair with shampoo. This solution will help to heal dry and damaged hair.
2. Egg yolk treatment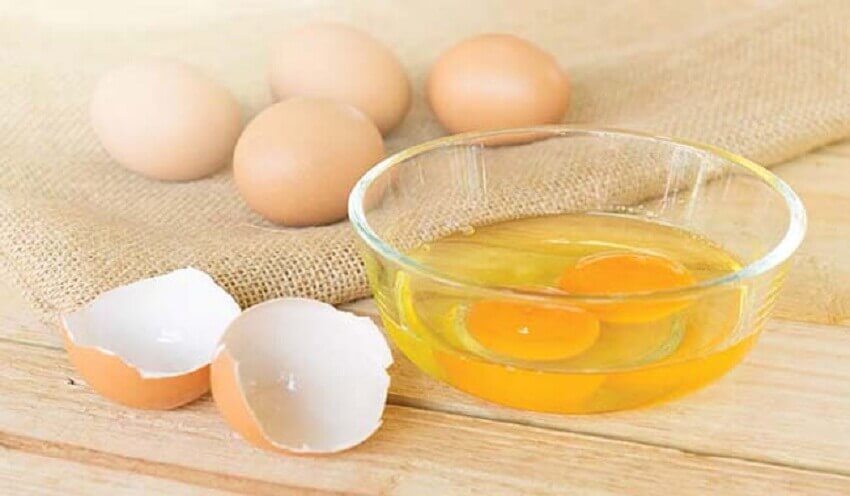 All you need to do is massage the yolk of 1 egg into your scalp and let it act for about 10 minutes.
Then, rinse with water and shampoo as usual.
Repeat this remedy 1 to 2 times a week to get the best results.
3. Beer treatment
Rinsing your hair with beer is a popular home remedy for healthy hair.
What should you do?
You just have to put a bit of beer in a spray bottle.
Wash your hair with shampoo and then dry it lightly with a towel.
Spray the beer lightly on your hair and let it act for half an hour.
Following this remedy will help improve the shine of the hair.
4. Conditioning with mayonnaise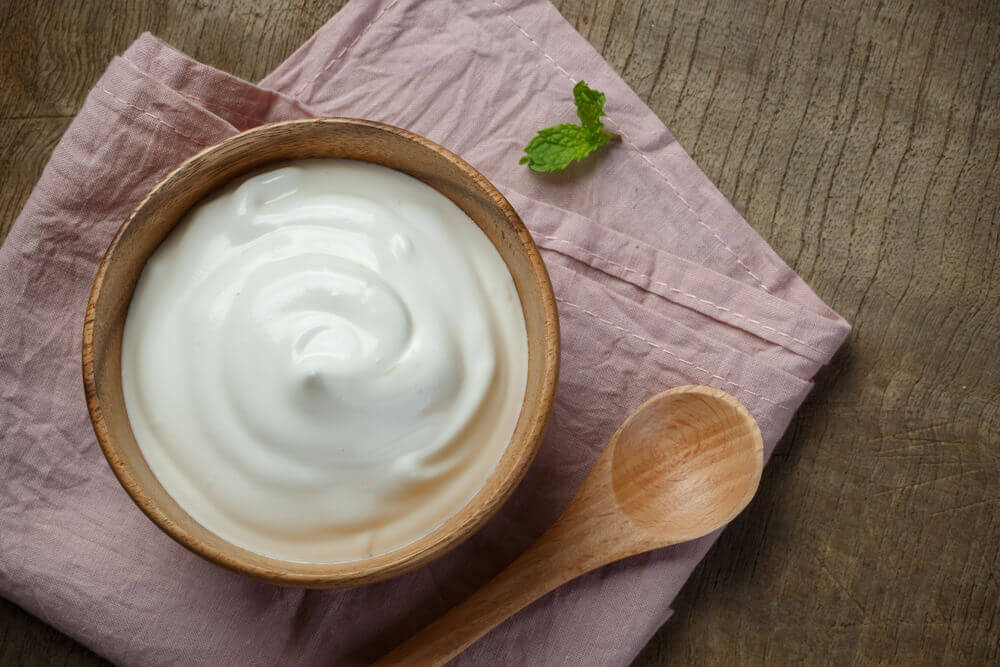 Another home remedy for healthy hair is using mayonnaise.
Apply some mayonnaise on your hair when wet. Leave this treatment in your hair for approximately 60 minutes.
Then, rinse your hair with plenty of fresh water and then wash with shampoo.
This mayonnaise remedy will be a wonderful deep conditioner for your hair. It's ideal for when it looks brittle and dehydrated.
5. Olive oil treatment
Olive oil will help strengthen your hair and prevent it from breaking.
Ingredients
4 tablespoons of olive oil (96 g)
What should you do?
Massage the olive oil into your scalp and hair, and leave it for about 30 minutes. Then, rinse well.
If you wish, you can leave the olive oil in your hair over night for better results, as well as for additional conditioning.
Wear a shower cap to avoid staining the pillow.
6. Strawberries for strong hair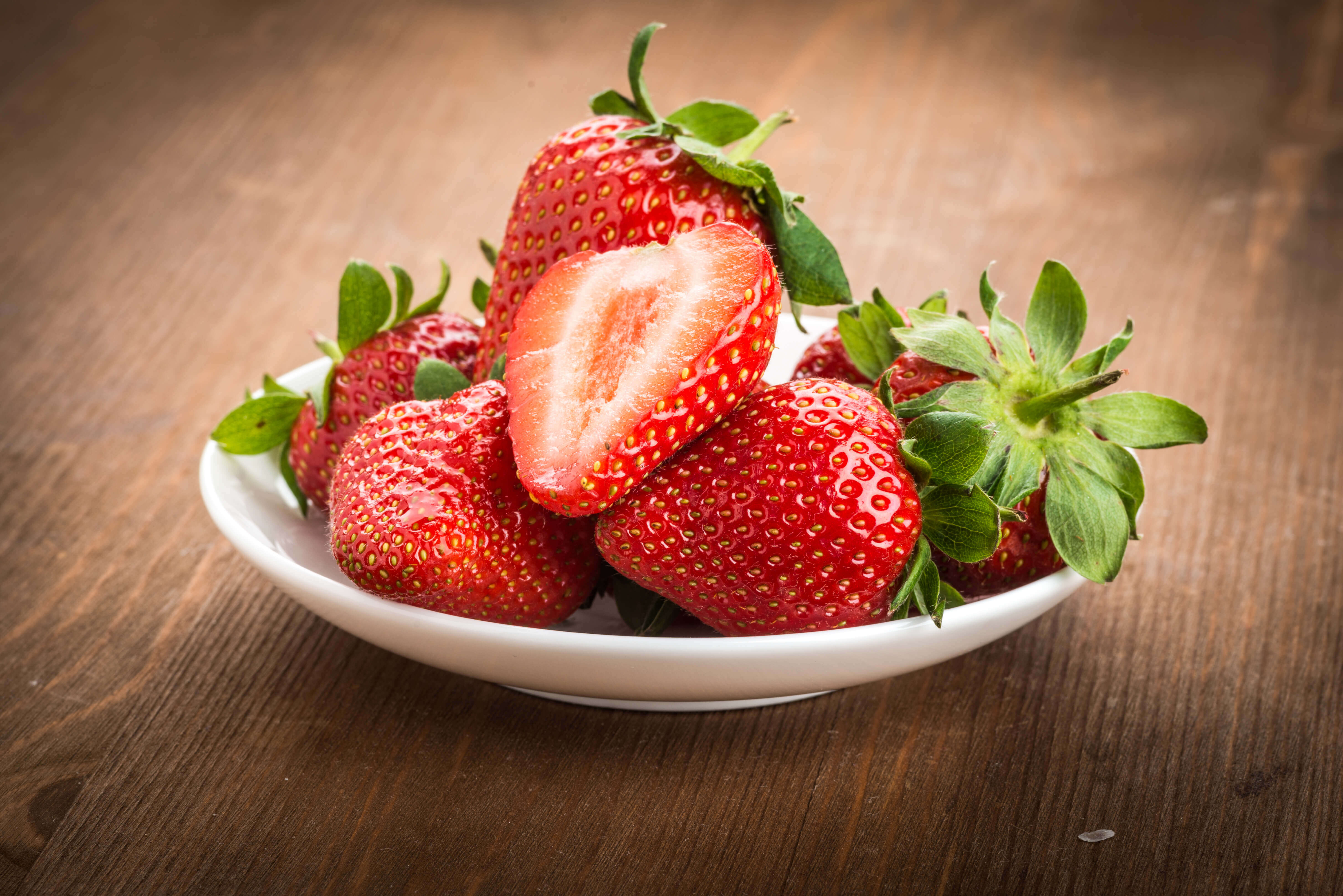 Strawberries are often underestimated when it comes to protecting your hair, although they're excellent allies for your hair when they're very ripe.
What should you do?
Crush 6 or 8 strawberries (depending on the length of your hair) and massage the mixture into your hair.
Cover with a shower cap and then cover it with a warm towel. Leave the mask on for 20 minutes.
To finish, rinse well with a combination of shampoo and conditioner.
This remedy will leave your hair with a delicious aroma and a lot of shine.
We recommend you read:
Top 5 Natural Ingredients for Healthy Hair, Skin and Nails
7. Honey
Honey is really great for getting beautiful skin, and it also works wonders for healthy hair. Using honey is an excellent home remedy for restoring damaged hair and preventing it from falling out.
What should you do?
Simply add 2 or 3 drops of honey to your conditioner or shampoo and use it to wash your hair as you would daily.
General considerations
There's no recipe that is completely infallible, nor one that can be considered truly better than the others. It all depends on your type of hair, how thick it is and even how long it is.
All these factors are very influential when determining how effective home remedies can be to moisturize and repair dry and damaged hair.
Also consider the following tips to maintain your hair's health:
Use a deep conditioner once a week.
Avoid daily washing. Washing your hair daily can lead to dryness because this removes the hair's natural oils and moisture.
Use the correct water temperature. Almost everyone likes the hot shower, but you should know that this can dry your scalp and hair.
Dry your hair properly after washing. The way you dry your hair can also affect its health. Do it naturally, making sure not to rub it with a towel.
Another way to keep your hair hydrated is to brush your hair regularly. The movements will help distribute your natural oils evenly giving your hair better moisture.
Look for effective foods to give your hair the nutrients and moisture it needs to look bright and smooth.