7 Alkaline Food Combinations You Can Eat Every Day
A diet based on alkaline foods can help us to take care of our bodies and improve our general health, since pathogens many harmful bacteria and viruses thrive in an acidic environment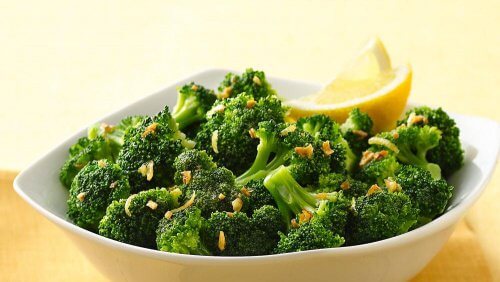 We've all heard plenty about the magical health benefits of alkaline food.
But despite all this, you might still be asking yourself whether it's really necessary to take the plunge and focus on including this type of food in your diet every day.
As you're probably painfully aware of, there's no shortage of food fads and advice from supposed gurus who promise everlasting health and well-being if we follow certain specific diets.
But in the case of alkaline foods, there can be no doubt.
If you want to enjoy a better internal balance and a good quality of life, it's a must. Adding alkaline foods to our shopping carts and, consequently, to our dishes, can't help but give our health a boost.
Many of the things we eat daily that we enjoy – perhaps too much – are foods that have an acidic effect within our digestive systems: sugars, trans fats, dairy products, preservatives, sweeteners, chemical products, etc.
Alkaline foods, on the other hand, are known for containing a host of vitamins and minerals that help to balance out our pH.
They don't cause inflammation, they don't contain excessive calories, and they help bring together many of the basic functions of our most important organs.
But if you're left wondering whether it would be a good idea to completely do away with foods that have an acidifying effect and consume only alkaline ones, the answer is clear: a resounding "No!"
The idea is to have an appropriate balance. In this case, the ideal proportion is as follows: no more than 30% of the foods you consume per day should have an acidifying effect, and the rest should be alkaline.
Now that we've got that straightened out, let's look at 7  fabulous ideas for alkaline food combinations you can eat 7 days a week.
Alkaline food combinations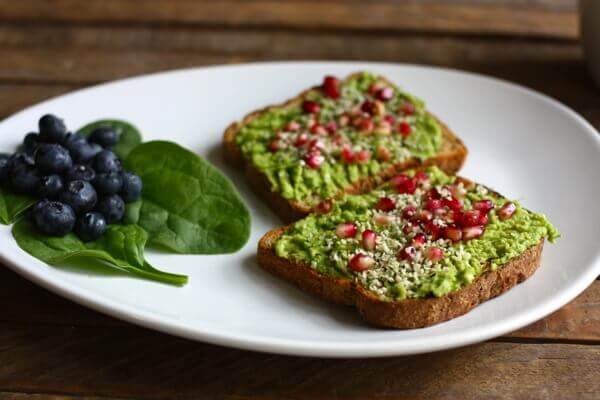 1. Avocados and pomegranates
This combination makes for a sensational breakfast choice. Pomegranates have strong detoxing powers, promote cardiovascular health, and are a treasure trove of vitamins (including Vitamins A and C) and minerals like magnesium.
Plus, combining pomegranate with half an avocado will further enhance the alkalizing power of both foods.
It's important to remember that avocado is one of the most powerful alkaline foods. Apart from being delicious, it's rich in monounsaturated fats. One of its main benefits is that it's a powerful tool to help combat acidity in our bodies.
Ready to start your day with this powerful – and tasty – combination?
2. Blueberries with carrots and dates
Carrots have a mild alkalizing effect. While they don't have as strong an effect as avocados or lemons, combining them with any forest fruit leaves you with an instant fabulous alkalizing remedy. Try them out with any of the following:
Blackberries
Strawberries
Raspberries
Currants
Elderberries
Go ahead and prepare yourself a delicious natural juice, or simply a salad of carrots and any one – or all – of these fruits.
And don't forget to include dates! They'll give you a sweet touch, and deliver an even higher alkaline charge.
3. Oatmeal with kiwi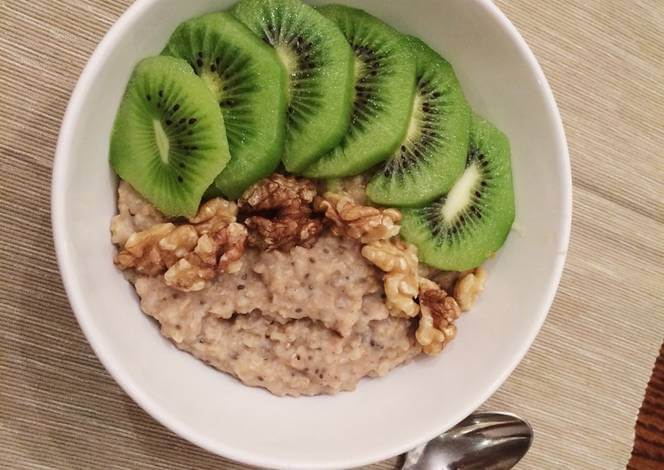 Have you ever had the pleasure of trying oatmeal porridge with kiwi? It makes for a fabulous, filling breakfast that's nutritious, satisfying and, above all, has powerful alkaline properties.
These two foods are some of the most remarkable of the many foods that lie somewhere on the alkaline scale.
Did you know, for example, that a kiwi is richer in vitamin C than an orange?
Oatmeal, on the other hand, is without a doubt the queen of cereals. It's a food that takes care of your heart and your well-being alike. Keep it in mind as a nutritious option every day of the week.
4. Watercress, seaweed and asparagus
This combination can be a fantastic complement to any meal or special dinner. Plus, it's an ideal accompaniment for a tasty piece of salmon or grilled chicken breast.
Watercress, algae and asparagus all help to reduce the amount of acid in your body, which can be harmful if it becomes too extreme.
Not only this, but they also pack a powerful punch in terms of large iron and calcium. That's not to mention the fact that asparagine, an amino acid found in high concentration in asparagus, will help take care of your nervous system.
5. Broccoli with lemon and garlic
No idea what to eat tonight? Then don't hesitate to try this delicious and highly alkaline recipe: broccoli with garlic and lemon.
These three foods contribute to the alkalinization of our bodies. Plus, they help us eliminate those harmful toxins that the body needs to get rid of, facilitating a return to a good internal balance and an adequate pH level.
The combination of broccoli with lemon, which has strong antioxidant properties, enhances digestion and elimination of lipids and fats.
Garlic, meanwhile, contains allicin. This acts as a powerful antibiotic and an excellent anti-inflammatory capable of reducing fluid retention. (This includes many other magical benefits).
Trust us: this combination is as delicious as it is healthy.
6. Lime, lemon, papaya and parsley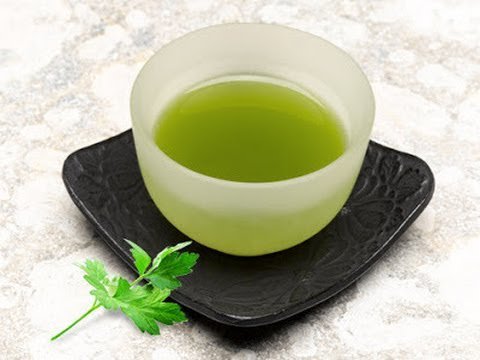 Perhaps this may strike you as a strange and even daring idea. But trust us: these 4 foods combined with each other have a fabulous virtue. They'll take great care of your kidneys, purify them, and reduce inflammation.
Papaya, for example, is considered the healthiest laxative that exists. It's great for cleansing the colon.
Parsley, on the other hand, is the favorite plant of our kidneys.
Meanwhile, lemon and lime are two of the most alkaline fruits that nature has given us. So make sure to include all four powerful ingredients to achieve a strong alkalinizing effect.
7. Watermelon and cucumber
To prepare this stunning combination, you can simply make yourself a bowl of chopped watermelon and cucumber. Or, you can take the next step and throw them together into the blender to give yourself a refreshing juice.
However you decide to do it, go ahead and try this natural recipe. They're two alkaline foods that are rich in fiber, apart from having plenty of water, lycopene, beta-carotene and vitamin C.
If you go for the juice option, you'll discover a light and refreshing drink. Once you try it, it will become essential throughout the week.