6 Tips for Satisfying a Woman in Bed
Satisfying a woman is more than just having sex: it implies a physical and emotional connection. She should feel comfortable and not just anyone is able to do that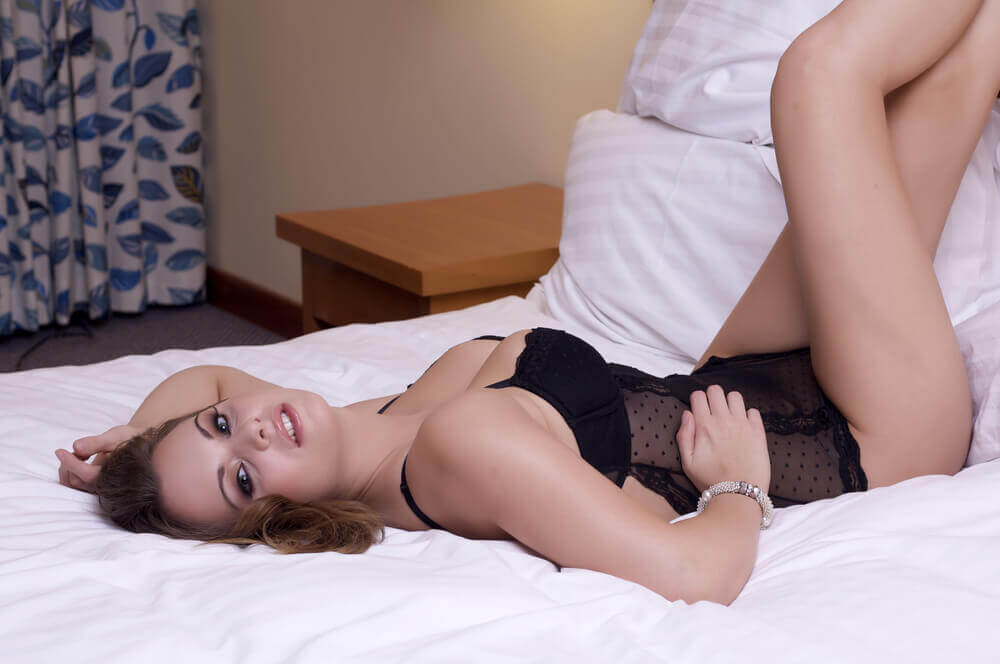 Romantic relationships start with idealizing. In this phrase, the mind plays around with the idea of relationships. That's how we
fall in love
—
and it needs to be nourished by sexual satisfaction 
in order to create a stable relationship. But satisfying a woman in bed is not an easy job…
When it comes to sexual satisfaction, culture, ideology and social lifestyles are all influential factors to consider. You should keep in mind that a woman who has learned preconceptions about sex will be more reserved in the act.
What is sexual satisfaction?
Sexual satisfaction is defined as the perception and evaluation that a person makes about their sex life. This includes the amount of sexual encounters that they may have, any kind of act that they might do and the communication between a set of partners.
In order for a woman to feel free in bed, she needs to accept herself, let go of insecurities and simply go for the ride.
Without her acceptance, you could follow these tips to the T, but you won't get far.
How can you satisfy a woman?
1. You should use lubricant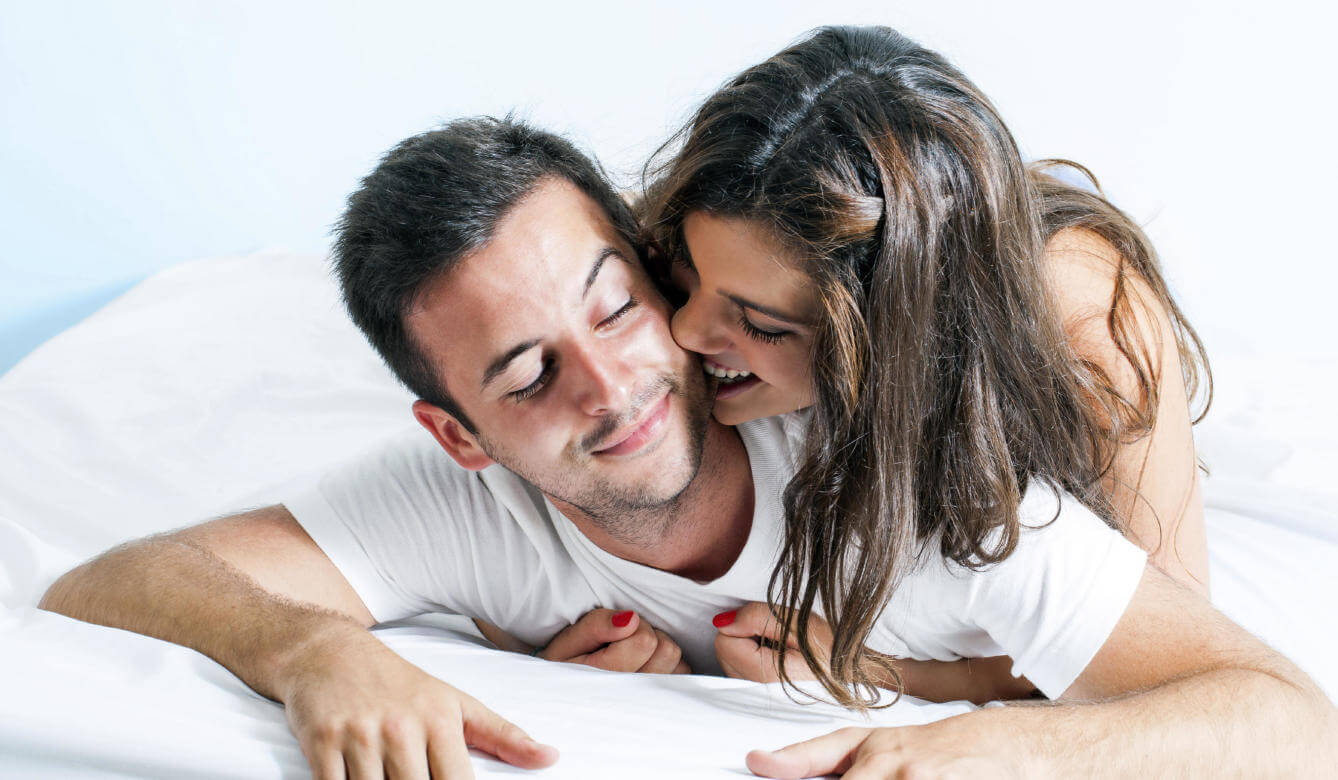 It's important to remember that it takes longer for women to get in the mood. One of the men's most common mistakes is acting out in desperation to penetrate. Rather, men men should focus more on stroking the erogenous zones.
For how long? Nailing the foreplay depends on a woman's age, desire level and connection.
The vagina should really be lubricated before stimulation. You should use over-the-counter lubricants or you can even use saliva. If a woman is still dry, it's not the right time to start.
Also read: 8 Mistakes Men Make during Sex
2. Not every woman has an orgasm or ejaculates
Media has took it upon itself to create the idea that both men and women orgasm much more than they actually do. But women often don't orgasm and satisfying a woman in bed is difficult.
However, there are many women that do, but it goes unnoticed. It's completely normal to see a couple of drops or an opaque liquid similar to semen.
In some cases, if there's too much pressure for ejaculation and it can dampen arousal. The only thing that'll result from too much pressure is a feeling of deception for woman and a doubtful performance for men.
3. Reach climax at the same time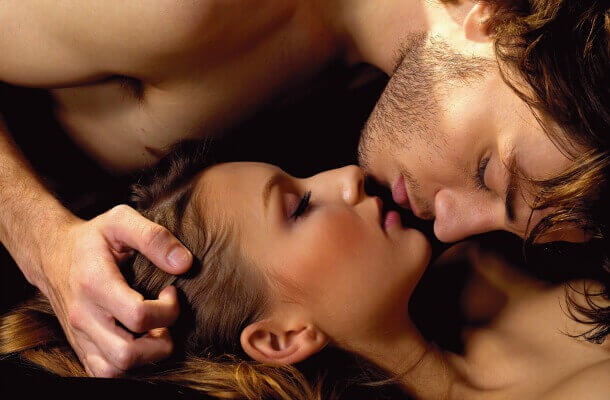 Reaching a simultaneous climax is ideal. However, don't take it too seriously because the only thing that'll result from trying to hard is frustration.
You'll become your main critic for each one of your movements without enjoying any of them. Remember that the main idea isn't always climaxing at the same time, but rather, enjoying the moment.
4. Multiple orgasms
Women are able to keep going after having an orgasm. However, some women need a break in between from anywhere between 1 to 30 minutes.
If she needs a break, you should know that her second orgasm will come faster. The good news is that there isn't a limit and having an orgasm one after another is possible.
Generally, multi-orgasms happen in the clitoris zone and G-spot.
One way to make them happen is stimulating non-stop.
You have to wait for the first orgasm to stop before you can start with the next one.
That's the phrase where stimulation should be the most intense.
5. Orgasmic ability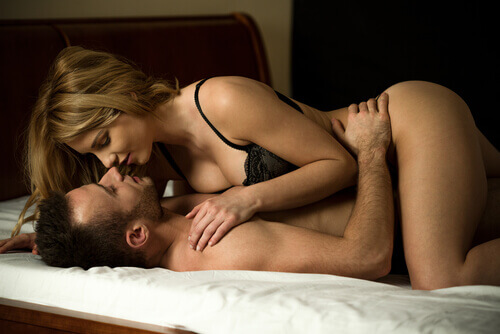 It's clear that all woman are different and that doesn't make anyone a bad lover. So, while there are some women that can have back-to-back orgasms, there are others that have trouble with having one.
However, there are ways that you can raise the number. Take a look at the following steps:
Be patient: the number of orgasms will build with each encounter.
Pay attention to her limits: there are women who really don't need more than one orgasm to feel satisfied.
Establish a link between affection and pleasure. In other words, when she's about to climax, shower her with caresses, kisses and words that make her feel warm.
Know her: try out new approaches and pay attention to how she reacts. If she reacts positively, you can use it again.
Don't miss out on: 9 Tips for a Better Sexual Relationship with Your Partner
6. You don't need to compete
The competitive instinct between men have counterproductive effects on sex.
That is to say, masculinity makes us want to be the number one in a woman's life. This can lead to fear and frustration– something that doesn't go unnoticed in the act of sex.
However, women are led by many factors to choose the guy that really satisfies them. Their choice considers both emotional and social aspects.
A woman feels complete when the person who supports her satisfies her in bed, too.