6 Natural Ways to Cleanse Your Bladder
To care for your bladder health and ensure that any toxins don't affect other systems of the body, you need to plan to do a detox at least every two months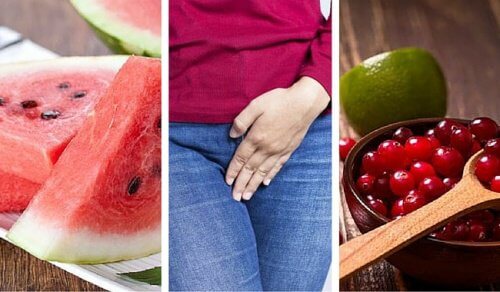 Your bladder plays an essential role in your body and is responsible for the storage and subsequent removal of urine.
It's one of the most sensitive organs in your body and can react to any virus or bacteria that is present in the liquid that it stores.
Every day it works constantly to remove any toxic materials that your body doesn't need in a timely manner.
The problem is that, like other parts of the body, its function may be altered due to the excess of toxins.
As a result, you can develop a variety of infections, problems like urinary incontinence and hyperactivity, as well as other problems that directly affect your health.
Because of this, many people have decided to take action to support the function of their bladders and stimulate cleansing.
Today we want to share the six best options so you can keep them in mind if you experience any discomfort.
1. Drink cranberry juice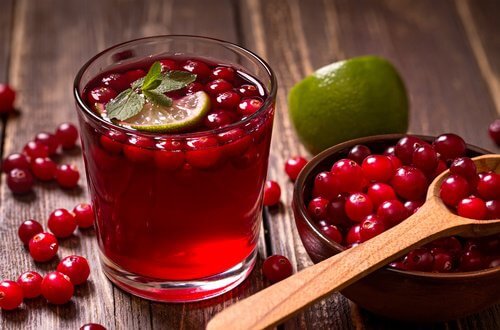 The consumption of cranberry juice is one of the best natural ways to detoxify your bladder and heal any problems.
It contains a significant amount of vitamin C, antioxidants, and fiber that strengthen your immune system and enable it to fight viruses and bacteria.
Given that this juice acts as a diuretic and a cleansing agent, when you drink it on an empty stomach it can strengthen the walls of your bladder, reduce inflammation, and reduce the build-up of calcium deposits.
Ingredients
1/2 cup of fresh cranberries (60 g)
The juice of 1/4 a lemon
1 cup of water (200 ml)
How do you make it?
Add the washed cranberries to the blender along with the lemon juice and a cup of water. Blend on high speed until you obtain a homogeneous juice.
Strain off the liquid and drink this up to two times a day.
2. Drink more water
The consumption of water is essential for maintaining a healthy urinary tract that's free from infection.
This vital liquid is key for adequate urine output and controlling inflammation that triggers diseases like cystitis.
It's important to remember, however, that it's not a good idea to consume water in excessive amounts as it can overload your bladder and prevent it from functioning at an optimum level.
3. Eating watermelon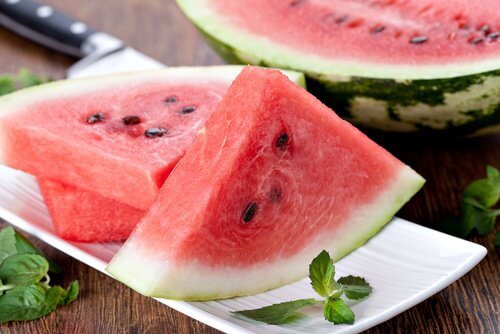 The consumption of watermelon several times a week can rid your bladder and urinary tract of any toxins that have been stored there.
Its high content of water and antioxidants give this fruit a diuretic effect that helps eliminate excess fluids and wastes.
In addition to that, when you boil the seeds in water you get a wonderful tea that can enhance these properties.
4. Drink dandelion tea
The diuretic properties of dandelion make this tea another useful treatment for inflammation and infections that affect the bladder.
Its intake reduces the excess of retained fluids and promotes the elimination of bacteria that can cause problems.
Ingredients
2 tablespoons of dandelion (20 g)
1 cup of water (200 ml)
1 tablespoon of honey (25 g)
How do you make it?
Add the dandelion to a cup of boiling water, cover it, and let stand for 15 minutes.
After this time, add the honey and consume the tea.
You can take up to three doses per day.
5. A smoothie before your meals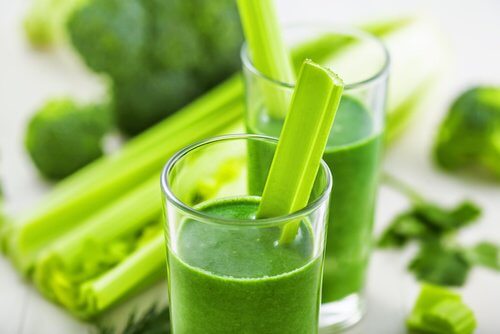 A smoothie that's rich in potassium can have purifying and protective effects on both your bladder and your kidneys.
By consuming this before your main meals it improves digestion and stimulates the elimination of toxins.
Ingredients
1 green apple
1 carrot
1 tablespoon of celery (10 g)
2 tablespoons of parsley (20 g)
1 cup of water (200 ml)
How do you make it?
Wash all the ingredients, chop them well, and place them in the blender along with the cup of water.
Process everything on high speed for a few minutes until you get a smooth, homogeneous beverage.
Serve this smoothie fresh and consume it for up to two days in a row.
Things you shouldn't consume
In order to fully cleanse your bladder it's important to also eliminate certain foods from your diet, at least for two to three days.
Because these foods promote fluid retention and upset the balance of your urine's natural pH, you need to reduce them as much as possible.
Salt
Coffee
Dairy products
Sugar
Sugary beverages
Red meat
Spicy foods
Cleansing your bladder must be performed at least every other month to prevent illness or discomfort.
Follow the advice above and you'll see it has lots of other benefits for your body as well.