6 Perfect Plants for Your Room
Valerian is one of the most perfect plants for your room, not only for making infusions, but also for helping you relax and sleep better.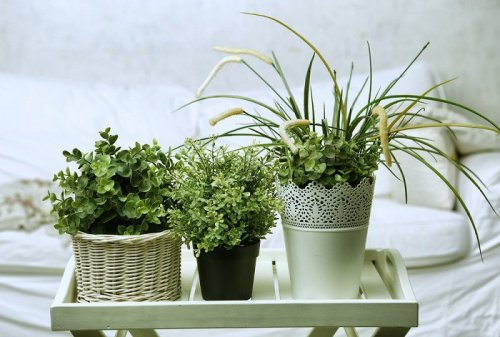 Do you have a hard time getting to sleep, or do you wake up at night?  If this is the case, you should start taking the necessary measures to face your insomnia.
It might seem normal to have these kinds of difficulties, but not controlling them could make your work days much harder and less productive.
Bad sleep robs you of physical and mental energy, it changes your mood, makes it hard to concentrate, along with other negative effects that reduce your quality of life.
But fortunately there are a lot of things you can do to fight this problem, and to recover your lost sleep as soon as possible.
These are the perfect plants for your room—effective and 100% natural solutions that also bring life to your space.  They also have stress-reducing and cleansing properties that will lead to better sleep.
Today, we'd like to share with you 6 of the most perfect plants so you can choose whichever one suits you best.  Let's take a look!
1. Perfect plants for your room: Jasmine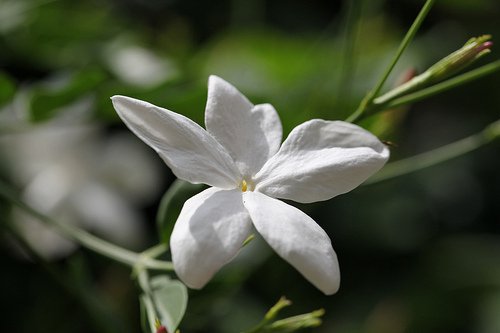 Jasmine is an exotic plant that has calming qualities for the body and mind. It has been proven to control anxiety, which helps influence better quality sleep.
This means that keeping them on your nightstand, or even in the corner of the room, will help you get to sleep more easily, and will bring deeper relaxation.
2. Lavender
Lavender is a very popular plant for its aromatic and relaxing properties. It is used in a lot of therapies to control anxiety and for inducing sleep.
The flowers release fragrances that slow your heart rate and prevent cortisol production, which is known as the stress hormone.
Although a lot of people prefer to use it as an oil or perfume, we suggest taking advantage of it in its most natural state: a beautiful indoor plant.
3. Aloe vera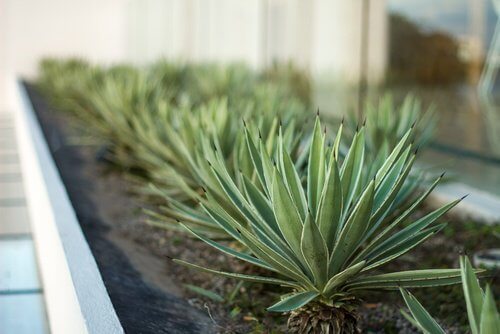 Aloe vera ranks among the most perfect plants for purifying the air, according to NASA. It seems to emit oxygen at night, which helps reach deep, rejuvenating sleep.
We should also point out that it is easy to grow and preserve, because it doesn't require any special care or constant watering.
The Egyptians called it the "plant of immortality," because it has several medicinal and aesthetic applications.
You can put it inside your bedroom, but we advise putting it near a window so it gets enough sunlight.
4. Gardenia
Gardenia is characterized by its bright perennial leaves and fragranced flowers, which have a relaxing effect.
This plant does not cause problems when inside rooms, and in fact, it helps facilitate good sleep.
Studies confirm that Gardenia jasminoides is just as effective as Valium in alleviating anxiety, stress and insomnia.
Note, however, that it is a little bit difficult to maintain, however.  The leaves and flowers need a lot of attention.
5. Valerian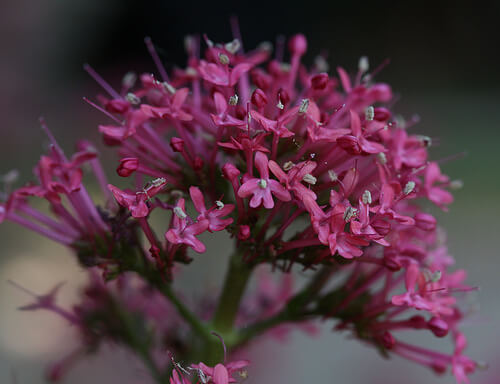 Valerian is a beautiful perennial plant with pink or white flowers that release an exquisite fragrance.
It has been used since the 16th century as an active ingredient in making fragrances, but later the root began to be used in teas and tinctures for fighting insomnia.
The discovery of its relaxing qualities is attributed to the Roman doctor and philosopher Galen, who was one of the first to prescribe it. The medicine was a great success, as the fragrance of this plant is extremely effective at treating sleep disorders.
Keep in mind that this plant needs to be set in a place where it gets lots of sunlight—it needs at least 6 hours a day.
6. Bamboo palm
A small bamboo palm cane plant is the perfect option for purifying air and bringing harmony to your environment.
Its properties will allow you to enjoy fresher air during the day, but it will also create a sense of relaxation at night.
Because of its exotic origins, bamboo adds a very special decorative touch to any room.
Simply keep the soil slightly moist, and try to leave it in an area that doesn't receive too much sunlight.
Before choosing any of these plants, make sure that they don't create any allergic reactions in children or pets in your home.
Try to clean the leaves every week and spray them as needed so they don't dry out.