6 Natural Tips for Sealing Split Ends
The ingredients in these remedies not only help repair damaged split ends, but they also provide hair with extra moisture to revitalize it, and help it grow strong and healthy.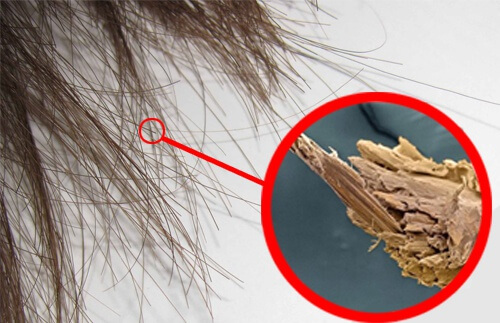 Most women search for an effective treatment for sealing split ends, which make hair look dry and deteriorated.
Unfortunately, this is one of the most common hair problems around, and it's difficult to treat in spite of the products around to counteract it.
The quickest way to remedy this is to see a stylist to cut off the damaged ends; but to prevent you from having to spend money, it's worth trying a few remedies with natural ingredients.
As you all already know, we suggest that you repair this as soon as possible.  Below we are going to talk about 6 interesting tips that you can use, without needing a professional's help.  Let's take a look!
1. Egg shampoo for sealing split ends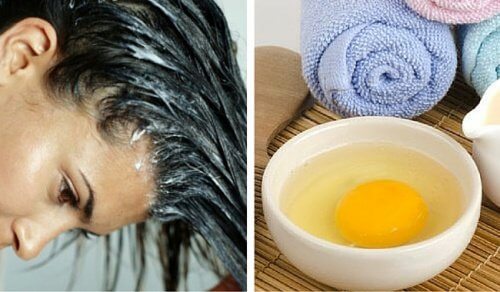 Eggs contain proteins and other nutrients that strengthen hair while accelerating repair.  
Combing it with a bit of rosemary will create an incredible treatment for restoring split ends and recovering shine.
Ingredients
3 tablespoons of fresh rosemary (30 grams)
1 egg
1 liter of water
Directions
Add the fresh rosemary to the liter of boiling water and allow to steep.
Once cold, strain and mix with the beaten egg.
Apply it as a normal shampoo and store the remaining mixture to use throughout the rest of the week.
2. Papaya mask
The moisturizing oils and compounds in this papaya and yogurt mask will care for hair health and will help repair damaged hair to recover strength once again.
Ingredients
1 slice of papaya
1/4 c. plain yogurt (50 grams)
1 Tbsp. almond oil (15 grams)
1 shower cap
Directions
Use a fork to crush the papaya slice and then mix with the plain yogurt and almond oil.
Once mixed into a thick cream, apply to all of the damaged split ends and the rest of your hair.
Cover with the shower cap and allow to act for one hour.
Rinse and repeat three times a week.
3. Avocado and egg cream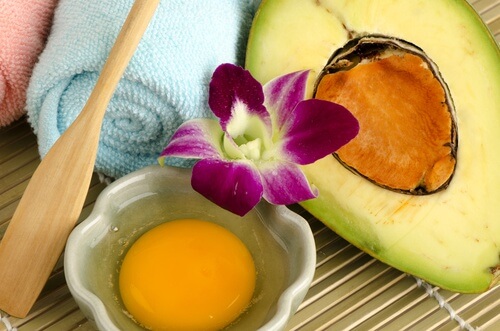 The fatty acids contained in avocados are commonly used in a lot of treatments for revitalizing mistreated hair.
In this case, we suggest that you combine it with an egg and olive oil to strengthen these benefits that repair split ends.
Ingredients
1 avocado
1 egg white
1 Tbsp. olive oil (14 grams)
Directions
Spoon out the meat from a ripe avocado and blend it into a thick puree.
Add the egg white and the tablespoon of olive oil.
Rub it into your hair and let it set for 30 or 40 minutes, then rinse.
Use every day, or at least three times a week.
4. Beer tonic
You'd never imagine that beer is one of the best alternative treatments for strengthening hair.
Applying it will soften and regenerate hair structure to reduce the discomfort associated with split ends, which make hair look bad.
Ingredients
1/4 c. beer (32 mL)
2 Tbsp. apple cider vinegar (20 mL)
Directions
Mix the apple cider vinegar with the beer and cover your hair with it.
Allow to set for 40 minutes, then rinse with plenty of shampoo.
This mixture can be used once or twice a week.
5. Olive oil and vinegar conditioner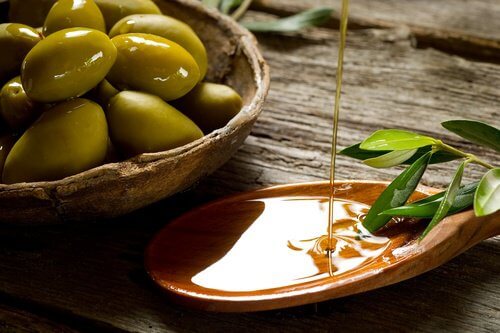 Olive oil is a natural fat that fights dryness and breakage in hair.  In this case, combine the oil with a bit of apple cider vinegar to get an interesting homemade conditioner.
Ingredients
2 Tbsp. olive oil (28 grams)
1 Tbsp. apple cider vinegar (10 grams)
Directions
Mix the two ingredients and heat them up a bit.  Do not exceed the temperature that your hair can withstand.
Apply the product to the split ends and allow to set for 30 minutes.
Rinse with your normal shampoo and repeat every day.
6. Argan oil
This oil is also known as "liquid gold" because it is so rich in nutrients.  It contains vitamin E, fatty acids and polyphenols that protect hair against the sun's UV rays and environmental toxins.
Applying it will retain moisture, strengthen roots and accelerate recovery time of damaged ends.
Ingredients
2 Tbsp. argan oil (30 grams)
Plastic wrap
Directions
Massage the tips of your hair with a bit of argan oil and then wrap them with plastic wrap.
Allow to set for 30 minutes, then rinse.
Use three times a week for good results.
Whatever treatment you choose to use to repair your split ends, keep in mind that you won't see the results after just one application.
You should use these treatments continually and you must be patient in order to see changes.