6 Juices and Smoothies to Eliminate Toxins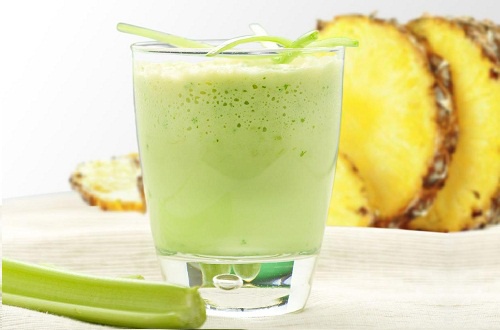 A poor diet and a sedentary lifestyle will make a large amount of toxins accumulate in your body that can start to seriously affect your health over time. These kinds of substances tend to get stored in the main organs and start cellular deterioration that can worsen as time goes on.
We are all exposed to an accumulation of toxins in our body and even more so if you don't have a healthy lifestyle. That is why some experts recommend doing at least 2 body cleanses a year through a depurative diet and different habits that activate the metabolism and facilitate the elimination of all the waste your body doesn't need.
To help this cleansing process, we will recommend the best depurative juices and smoothies to  eliminate toxins naturally and also activate the defense systems, which will help your body even more.
Peach Smoothie
This smoothie has a very delicious flavor, hydrating, astringent, and antioxidant properties, boosts the elimination of toxins, improves circulation, and helps prevent colon, prostate, and lung cancer.
Ingredients
2 peaches
1 cup of skim milk
1/2 teaspoon of vanilla
6 almonds
1 teaspoon of bee honey
What to do:
Peel and split the peaches and then mix them in the blender with the other ingredients. Blend on high and then serve and drink it on an empty stomach, preferably.
Pineapple Smoothie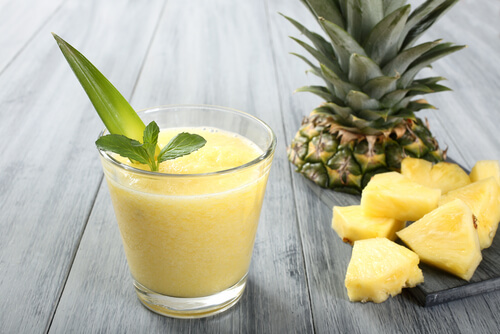 Pineapple is known for its depurative, antioxidant, hydrating, and metabolism regulating properties. This delicious smoothie is great for eliminating toxins because besides pineapple, it contains other ingredients that cleanse the body, improve metabolism, facilitate toxin elimination, and also help you lose weight.
Ingredients:
A slice of pineapple
Celery stalks
Grapefruit
1/2 pear
1 tablespoon of bee honey
What to do:
Wash the fruit and vegetables well before mixing them. Squeeze out the juice from the grapefruit and then mix it with the rest of the ingredients in the blender. Once the smoothie is ready, you can enjoy it any time of the day.
Celery Juice
This juice may not have as great of a flavor as the smoothies above, however celery contains depurative and detoxifying properties that help eliminate toxins effectively and quickly.
Ingredients:
3 celery stalks
1 tablespoon of honey
1 glass of water
What to do:
Put all of the ingredients in the blender, blend well, strain, serve, and drink it everyday for a week.
Orange and Apple Juice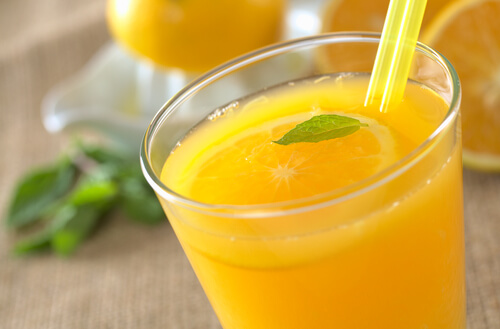 Because of its fiber and vitamin C content, this juice boosts the elimination of toxins and helps reinforce the defenses in your body.
Ingredients:
4 oranges
2 apples
1/2 liter of water
What to do:
Squeeze the juice from the oranges and then mix it in the blender with the unpeeled apples and the half liter of water. Drink a glass of this juice after every meal for a week.
Apple and Raspberry Smoothie
Besides being very powerful in eliminating toxins, this smoothies also boosts digestion, fights fluid retention, and regulates metabolism. Because of its properties, it's recommended for detoxing the body, fighting obesity, and rheumatic diseases.
Ingredients:
2 large apples
1/2 cup of raspberries
1 cup of water
What to do:
Wash the apples well and peel them. Put the raspberries in the blender and add the pieces of apples and the glass of water. Blend it well for a couple of minutes and drink this juice three times a week.
Swiss Chard Smoothie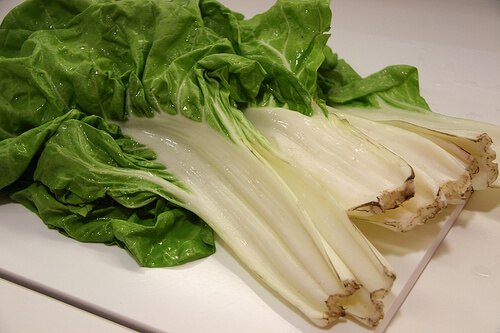 Green smoothies don't tend to have as delicious of a flavor as the rest, but their properties tend to be greater and more effective. This smoothie combines some vegetables with very essential vitamins and minerals for the body, that besides eliminating toxins, also reinforces defenses and prevents a lot of diseases.
Ingredients:
1 handful of swiss chard
1 handful of parsley
2 bananas
The juice from half a lemon
2 cups of water
What to do:
Put all of the ingredients in the blender and blend it for a few minutes until you get the right texture. We recommend drinking this smoothie fresh to get the most out of all of is nutrients. In order to cleanse your body, drink it for a week.
We hope you enjoy these six juices and smoothies to eliminate toxins naturally and start living a healthier life!