6 Fabulous Home Remedies Made from Aloe Vera Stems
Aloe vera is an incredible plant with countless uses. Learn about how to use aloe vera stems in this article!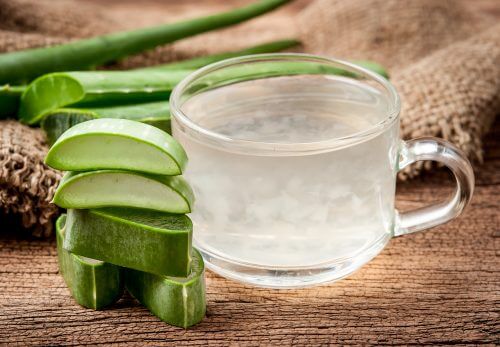 Every home in the world should have at least one aloe vera plant. It has too many properties for us to not make use of it!
Since ancient times, it has been used for its medicinal and aesthetic effects. In this article, we will tell you about the best home remedies based on aloe vera stalks.
Aloe vera: a gift from nature
Ancient civilizations already used this plant: the Egyptians, Greeks, and Romans knew of the curative properties of aloe vera.
The Arabs also held it in high esteem and were responsible for taking aloe vera to the Iberian Peninsula, from where it spread to other places across the world.
Known for its green, thick, fleshy leaves with spines, the gel of aloe vera can be accessed by cutting one of the stems horizontally.
This watery liquid is anti-inflammatory, helps heal wounds, stimulates tissue growth and is antiseptic.
Externally, aloe vera is used to heal burns and wounds, to fight fungal infections, to cure dermatitis and to prevent stretch marks.
If it is ingested internally, it is good for constipation, ulcers, intestinal inflammations and dysentery.
Do you want to know more? Read: How to Use Aloe Vera to Treat Diabetes
Different ways of making use of the goodness of aloe vera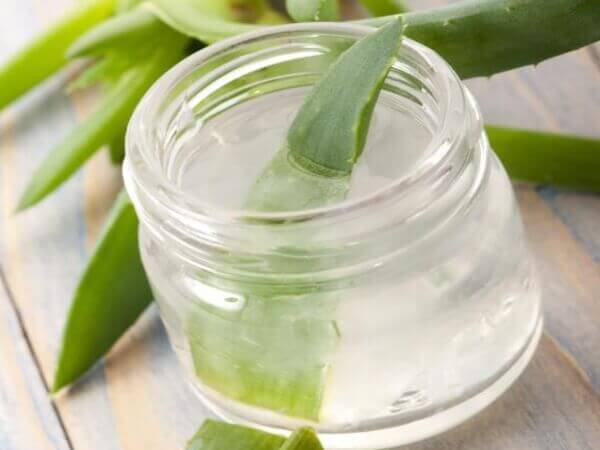 Aloe vera can be enjoyed in diverse ways. Firstly, as a gel.
It is recommended for all types of skin problems (including irritations, eczema, insect bites, acne, and alopecia):
Cut the base of one of the stalks or leaves. Better if it is one that is close to the earth and on the outside of the plant. It should be at least 40 cm long and 6 cm wide.
Wash it well and remove the spines from the sides. Then cut it horizontally and use a spoon to extract the gel from the inside.
This product can be placed in a container or flask and kept in the fridge for a few days (it works much better when it is cold).
Another option to enjoy the benefits of aloe vera is to make a juice:
For this, you use the whole stalk, except the spines and the yellowish sap.
Chop the rest into small slices and put it through the blender with a liter of water.
You can keep it in the fridge, although it is best to drink it freshly-made.
Home recipes with aloe vera
One of the most widely used components in beauty products (creams, lotions, gels, shampoo, etc.) can become an important ally in the home.
Use aloe vera as a first aid remedy or to make yourself look better.
1. Aloe vera and lemon
If you have marks on your armpits, you can make this home recipe. It is very effective! The lemon lightens the skin while the aloe vera softens it. You don't need anything else!
Ingredients
1 aloe vera stalk
Juice of 1 lemon
Preparation
Cut the aloe vera stalk in half and remove the gel.
Squeeze the lemon and mix the juice with the gel.
Rub it on the marks on your armpits every night.
Leave it to act for 15 minutes then rinse.
2. Aloe vera juice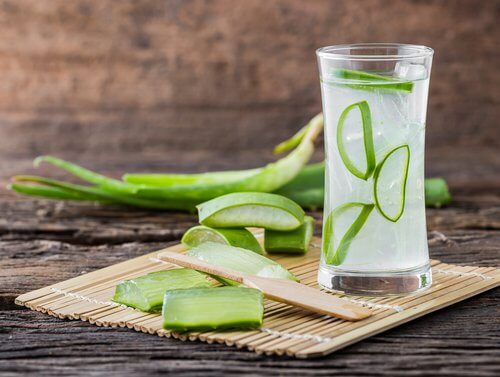 This home remedy is good for those suffering from mouth ulcers, toothache or any other dental problem. It prevents tooth decay and erosion of the enamel.
Ingredients
1 aloe vera stalk
1 cup of water (250 ml)
Preparation
Mix the water with the aloe vera gel in a cup.
Rinse your mouth with it after brushing your teeth (3 or 4 times a day).
3. Aloe vera and coconut oil
This is an excellent home remedy for the hair to give it back its shine, silkiness, and health. It also acts on the scalp, hydrates the skin and prevents hair loss.
Ingredients
1 aloe vera stalk
1 tablespoon of coconut oil or almond oil (15 g)
Preparation
Cut the aloe vera stalk in half and extract the gel.
Mix it with the oil of your choice (coconut or almond).
Put it in a normal shampoo bottle.
Wash your hair as usual.
Don't forget to give your hair a final rinse with cold water to close the hair follicles and so prevent frizz.
4. Aloe vera, honey, and lemon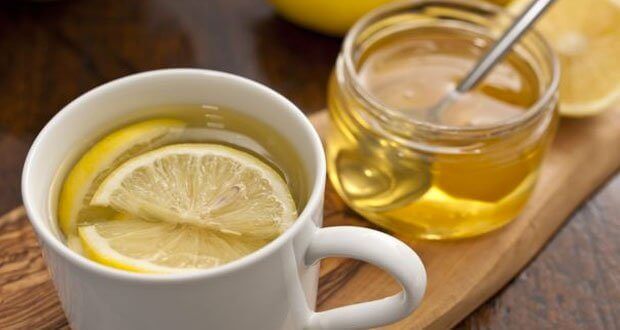 This home remedy is used to treat keloids and regenerate the skin. It is recommended to apply it several times a day for a month to see the results.
Ingredients
1 aloe vera stalk
Juice of 1/2 a lemon
1 tablespoon of honey (25 g)
Preparation
Extract the gel from the aloe vera and squeeze the lemon.
Place the aloe vera, lemon, and honey in a container.
Mix it well and apply it to the affected area with a cotton wool ball.
Leave it to act for 20 minutes and remove with fresh water.
See this article: 8 Moisturizing Hair Masks Made with Honey
5. Aloe vera, egg and honey
This is another home remedy for the hair based on aloe vera that leaves the hair shiny and silky. It is ideal for eliminating split ends and nourishing the hair fully.
Ingredients
4 to 5 inch aloe vera stalk
1 tablespoon of honey (25 g)
An egg (if you have very long hair you'll need 2 eggs)
Preparation
Cut the aloe vera stalk off the plant and then cut it horizontally.
Extract the gel and place it in a container.
Add the honey and pre-beaten eggs (beaten to a foam)
Mix gently until you have a uniform cream. Put to one side.
Wash your hair as usual.
Apply this mask to the scalp with circular movements.
Continue through the hair, from the roots to the ends.
Leave it to act for 30 minutes then rinse with cold water.
Repeat 3 times a week.