5 Ways to Drink Cinnamon Tea
There are many ways to drink cinnamon tea and take advantage of all its benefits, aside from the standard cup of hot tea. Learn all about them in this article!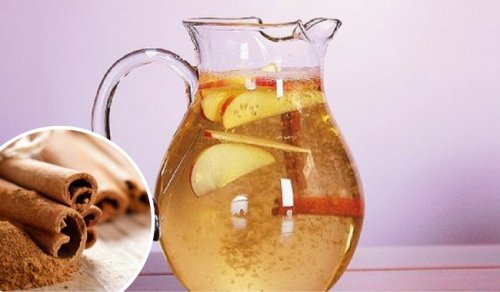 Drinking cinnamon tea helps detox the body, lower blood sugar, lose weight, and regulate a woman's menstrual cycle.
It's also beneficial for alleviating indigestion because it's rich in magnesium, iron, calcium, fiber, and vitamins C and B1.
Cinnamon also has relaxing properties. Its strong aroma is one of the best options when choosing a scent for your home, office, or car.
Drinking cinnamon tea, an excellent choice
The best way to get the benefits of cinnamon is through a tea. This is because during the boiling process, cinnamon releases its health benefits.
Always drinking the same cinnamon tea can be boring, however. That's why today we've compiled some of the best recipes for cinnamon tea, each one with a different flavor.
1. Cold cinnamon tea
This cinnamon tea option is perfect for hot summer days. To take advantage of the benefits we described above, you can drink a glass of this tea after lunch, as a snack, or after dinner.
Don't forget to read: 8 unknown health benefits of cinnamon
Ingredients for four servings
1 liter of water
1 cinnamon stick, chopped into pieces
Honey (optional)
Preparation
First, bring the liter of water to a boil.
When the water begins to bubble, add the cinnamon stick.
Then, let this simmer for 10 minutes and pour into a carafe.
Place the carafe in the refrigerator for 30 minutes to cool.
Remove and serve.
If the taste isn't quite right for your palate, add 1 to 2 tablespoons of honey to improve it.
2. Cinnamon tea ice cream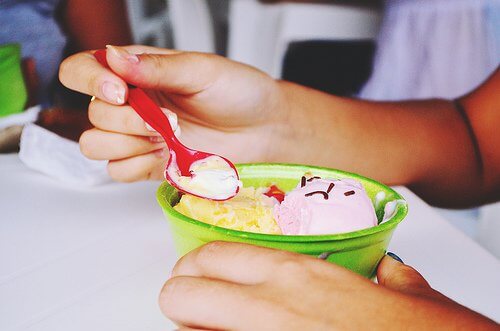 Ingredients
2 cups of heavy cream (460 g)
1 small can of condensed milk
5 teaspoons of cinnamon concentrate (50 ml)
Preparation
First, whip the cream.
Add the condensed milk to a small bowl.
Then, add the cinnamon concentrate and mix well.
Combine the whipped heavy cream with the cinnamon tea mixture and the condensed milk.
Beat until you obtain a homogeneous texture.
Store in the freezer for one day, and then enjoy!
3. Cinnamon tea yogurt
Ingredients
1 liter of skim milk
A plain, nonfat yogurt cup (125 g)
4 tablespoons of skim milk powder (25 g)
2 teaspoons of honey (15 g)
1 cup of cinnamon tea (250 ml)
Preparation
First, heat the milk in a saucepan.
When warm, add the cinnamon tea, honey, and powdered milk. Stir constantly until everything dissolves.
Add the yogurt to a large container.
Whisk what you have prepared in the saucepan into the yogurt for a few minutes (we suggest you process everything with an electric mixer to make it easier).
Then, pour the mixture into seven small glass containers and let it stand for 8 to 12 hours.
After that time, cover the containers and store them in the fridge for at least a few hours before consuming the yogurt.
4. Cinnamon tea with English tea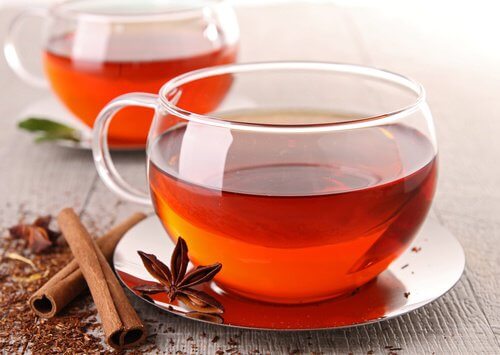 English
tea
is a classic beverage that many people love. If you want to drink cinnamon tea but don't want to break your English tea habit, this combination will completely satisfy you.
It's perfect for those cold winter days when something warm is always good in the company of family and friends.
Ingredients
1 cup of water (200 ml)
A teaspoon of English tea (5 g)
1 cinnamon stick
Preparation
Heat the water, but don't bring it to a boil.
Only heat it to the point that the water begins to bubble, just the point where it begins to boil.
Add the English tea to the water and stir until the water turns a dark color.
Serve and add some cinnamon to each cup.
It's crucial to maintain a warm temperature.
To sweeten, you can add honey or stevia.
5. Beef stew with cinnamon potatoes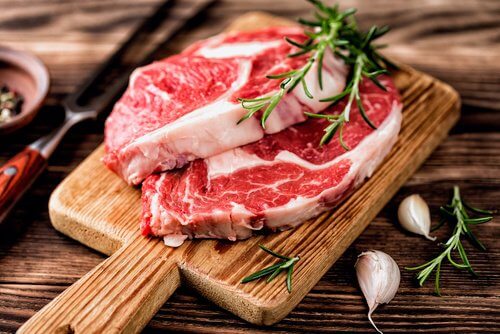 This is a great way to enjoy cinnamon tea that will give an entirely different flavor to a beef stew.
It's a good option for adding all the benefits of cinnamon tea to your diet if you don't normally care for the taste or have been drinking it for so long you've grown bored with it.
You rarely hear people refer to cinnamon tea when they're talking about the word "stew." Although it's very unusual, the recipe has some excellent benefits for your health.
We recommend making it for family dinners or Christmas lunches. It doesn't matter what you pair it with, as long as it's something savory.
Do you want to know more? See: Treating diabetes with cinnamon and stevia
Ingredients
Olive oil
1 head of garlic
1 large onion
2 pounds of beef strips
Pepper
Saffron
1 cup of cinnamon tea (250 ml)
2 pounds of potatoes
Preparation
First, heat the oil and sauté some of the garlic and onion in a skillet.
When golden, add the meat, the rest of the garlic, the pepper, the saffron and the cinnamon tea.
Stir everything very well and cook until the meat is tender.
Add chopped potatoes and let them cook. Remember that the potatoes should be soft.