5 Tips to Lose Weight without Any Pain
If you want to lose weight, it's not enough to diet. You have to adopt a healthy lifestyle regarding both food and physical activity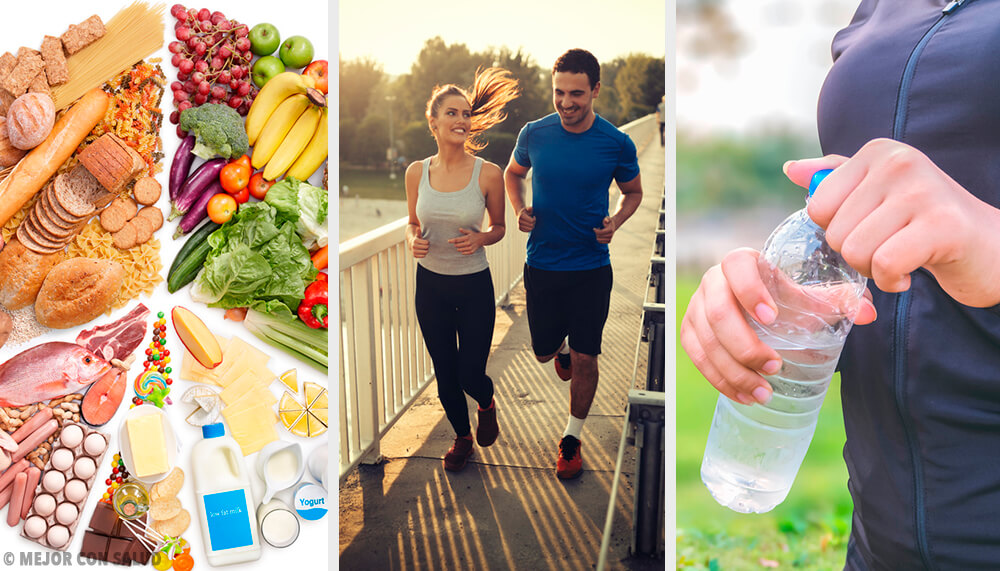 People who are overweight or obese often face many difficulties when they decide to try to lose weight. And, modifying their daily habits, especially in terms of food, causes a sense of suffering that not everyone can cope with. However, it's possible to lose weight without any pain.
The problem is that many people associate this process with strict diets and intense training plans, forgetting that they have to do it gradually.
It's true that food and exercise are the most important things. So, we shouldn't fall into the trap of using "miraculous" methods that promise results in record time.
First, we have to understand that weight loss is not achieved overnight. And, to keep the weight off, you have to make permanent changes to your habits.
With this in mind, we want to share 5 infallible tips that will help you achieve your goal without suffering.
Read on to find out more!
1. Eat a varied diet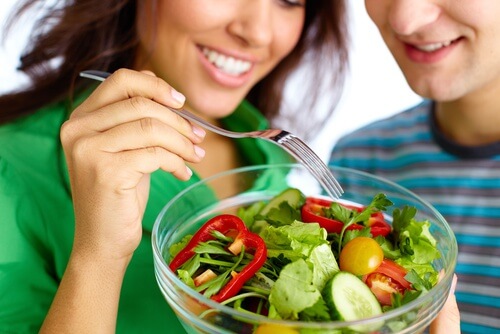 If your objective is to lose weight in a healthy and stable way, no nutritional group should be excluded from your diet.
Although for a long time it was thought that it was right to avoid carbohydrates and fat, today we know that they're also necessary.
Because of this, as well as increasing your intake of fresh fruits and vegetables, be sure to consume:
Whole grains
Seeds and nuts
Lean meats
Fish and seafood
Vegetables
2. Eat a healthy breakfast
Many overweight people fall into the trap of not eating breakfast. They do this because they think it's an effective way to save calories.
The truth is it's one of the main mistakes in terms of eating habits and, far from helping, can be counter-productive.
Breakfast is the most important meal of the day, not only because it fills us with energy, but because it gives the body a large amount of nutrients that are important for your metabolism.
By ignoring this meal or replacing it with unhealthy options, it increases the feeling of anxiety and, probably, at the end of the day, we'll eat more calories than we should.
Prolonged fasting slows the metabolism and increases fat storage.
3. Spread your food out into 5 meals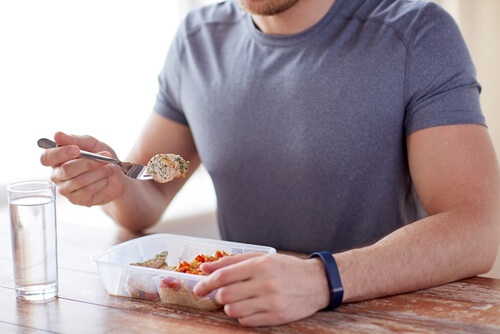 Losing weight is not synonymous with going hungry.
In fact, in order not to fail and keep your metabolism active, it's best to divide your meals into five servings a day.
Instead of consuming three main meals in the form of hearty dishes, it's best to eat lightly, up to five times a day.
Of course, all food choices should be healthy, and moderate in fat and calories.
4. Increase your water intake
Drinking water daily is one habit that every overweight person must adopt if they want to lose weight.
This vital fluid is important for detoxifying of the body, getting rid of waste that slows down metabolism.
It's one of the best ways to prolong the feeling of fullness. And, this is especially true when you drink it before the main meals.
It keeps the body hydrated and energised, optimising physical and mental performance.
5. Regular exercise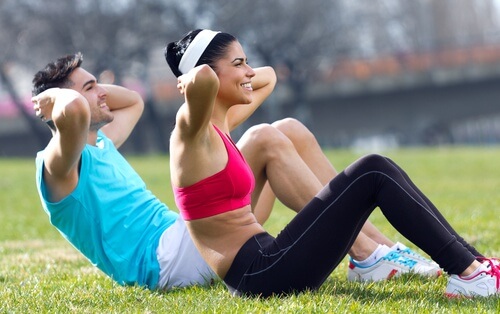 For sedentary people it's often difficult to maintain an exercise routine. But, this is an essential part of their plan to lose weight.
Inevitably, it can cause suffering at first. This is because the body needs to adapt to the changes caused by physical activity.
However, maybe it doesn't feel like martyrdom or anything like that. But, it's important to design a training plan that can be implemented gradually.
This should include both cardiovascular and strength exercises.
To begin with, you should work without weights. Or, keep weights to a minimum. Then, increase them as you build up strength.
Cardiovascular activity should be performed for at least 15 minutes, since it's important for burning fat.
In general, your routine should be done 3 to 5 times a week. This allows the body to recover on other days.
Are you trying to lose weight? Maybe you're afraid of failing in your attempt. Just keep all these tips in mind and see that you can do it without suffering.
Remember, you can put these habits into practice. Additionally, you need a lot of willpower to give up a sedentary lifestyle.