5 Tibetan Exercises to Work Every Muscle in 10 Minutes
We're going to explain 5 exercises practiced by Tibetan monks for rejuvenating and feeling full of energy. They also help us sleep better, relieve joint injuries and muscle tension.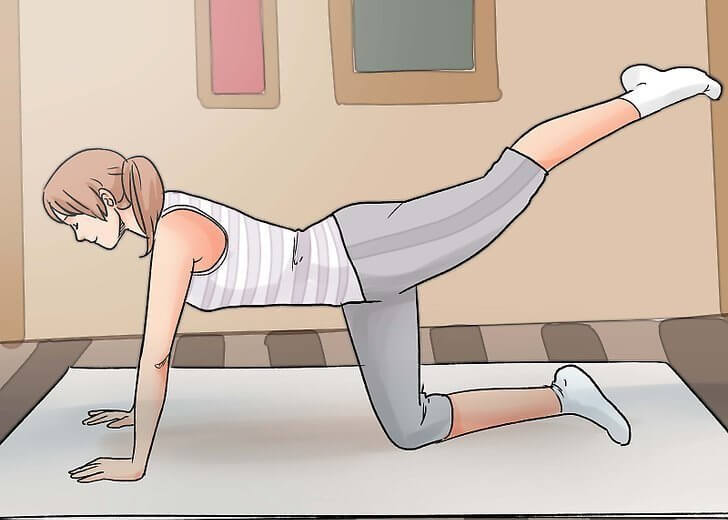 Working out all our muscles isn't always an easy task, and much less so if we try to do it all in just 10 minutes. Pay close attention to these Tibetan exercises that'll help you do it all. We have no doubt that you'll notice a difference once you try these exercises.
Exercise 1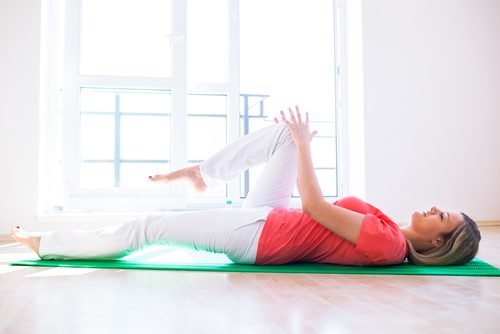 To do the first exercise of this set, you just have to straighten your posture out as much as possible so your arms are at the level of your shoulders. Remember that your shoulders have to be parallel to the floor during the entire exercise.
Next, start to spin clockwise using your core as your center. Start by doing this exercises in sets of 3 of 6 spins for each rep.
Visit this article: 5 Thigh Exercises You Can Do at Home
Exercise 2
The second exercise consists in laying on your back, stretching out your arms outwards on the ground and breathing deeply. While you breathe deeply, you should slowly lift your head and legs towards the ceiling.
When lifting, try not to raise your shoulders and hips from the floor. You should also avoid bending your legs. When you exhale slowly, return to the starting position.
Exercise 3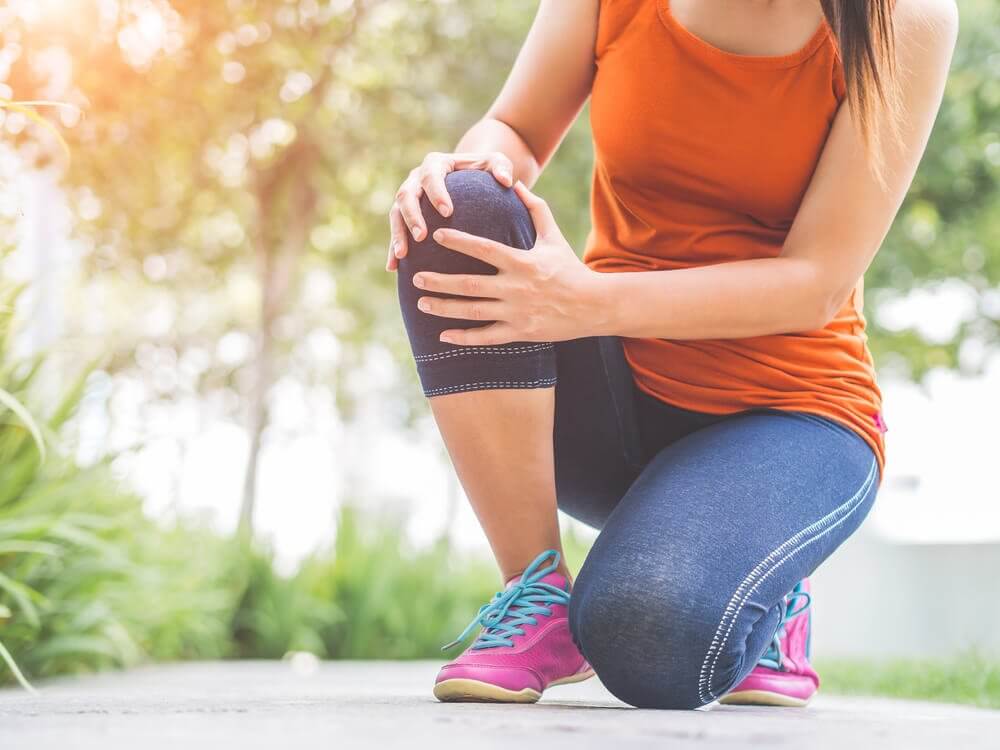 To do this exercise, you need to get on your knees with your legs parallel to each other. Make sure that your knees are spread apart as wide are your hips. Now, extend your arms along the sides of your body and put your hands on your legs.
Next, lean your head forwards and touch your chest with your chin. Take advantage here to exhale. Don't forget that one of the keys lies in breathing deeply and slowly. Breathe slowly as you bring your head back and arch your back.
Try to push out your chest as much as you can. Keep your balance by supporting your hands gently on your thighs. Exhale and return to the starting position.
Exercise 4
To do this exercise, you need to sit on the floor with your feet shoulder width apart. Remember to keep your hands on the floor, support your weight. Your fingers should be parallel to your body. Exhale and bring your head inwards towards your chest.
When you inhale, you should bend your head back as much as you can while lifting your body. By doing so, your body should be moving into a horizontal position. Don't forget to support yourself with your hands and feet. Your body should be forming a right angle.
Try to tighten all of your muscles as much as you can for a few seconds. Hold this position as you exhale and return to the starting position.
Exercise 5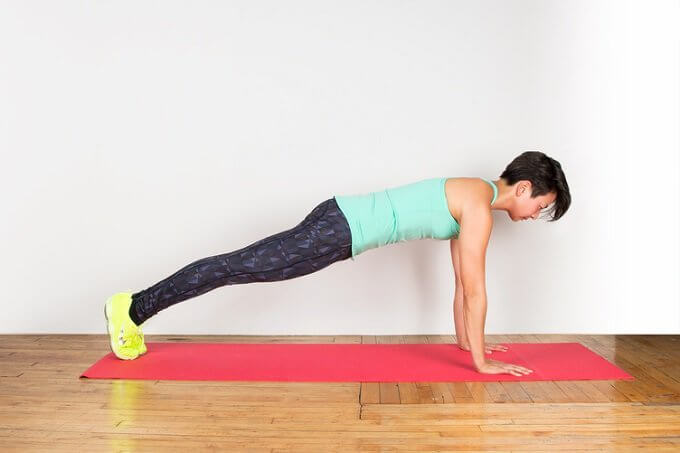 Your hands and feet need to be a little more than a shoulder width apart. Your knees shouldn't touch the ground. In order to do this position properly, you have to bring your head back and breathe.
When you are going to inhale, lift your head and make an angle with your body. Bring your head to your chest and try to keep your legs straight. Aim to keep your back and arms straight, as well.
When you're going to exhale, return to the starting position. The breathing in this exercise is the same as the breathing in the previous numbers. However, in this position, you'll need more time to get used to inhaling, bending your body and exhaling while straightening back out.
When you get the hang of it, you can start tightening your muscles for a few seconds. Remember that you must be consistent and do these exercises at least once a day in order for them to be effective.
Want to know more? Read: 7 Stretches that Get Rid of Back Pain
How to optimize the effects of these exercises
If you want these exercises to have better results, gradually increase the number of reps in each set. For the first week, repeat each exercise 3 times; in the second, do the same thing with 5 reps; in the third week, with 7 reps. Continue increasing until you're doing 21 rep sets in the tenth week.
If you skip your exercises for a week, the best thing to do would be to go back doing the same number of reps that you were doing the previous week. The best time to exercise is in the morning on an empty stomach.
Don't push yourself too hard and avoid overworking yourself. After completing the exercises, you should rest and relax your body, laying down.