5 Chemical-Free Solutions for Cleaning Your House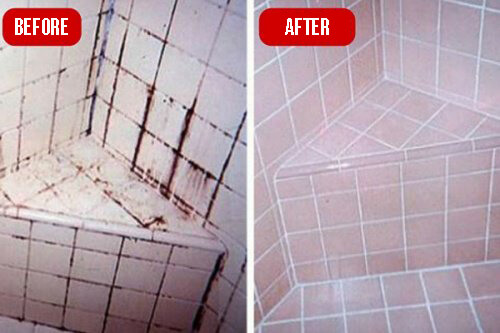 Cleaning your house with natural products is not only effective, but it also doesn't risk your family's health, and you'll be caring for the environment and saving money.
In recent years, using organic cleaning supplies has become much more popular, which has replaced those sold in stores that are loaded with aggressive chemicals.
But beyond being a trend, using natural ingredients has become one of the most convenient alternatives both for health as well as for caring for the environment.
Although companies that manufacture these types of products deny that they are harmful, more and more studies are proving the connection they have to a greater risk of various types of diseases.
They are also one of the primary factors in environmental contamination, as their residues have created irreversible damage to nature.
Fortunately there are several homemade solutions that are low-cost and which can be used as a substitute for chemicals when cleaning.
Today we would like to share with you 5 interesting recipes that you should undoubtedly use from here on out.
1. Floors and counter tops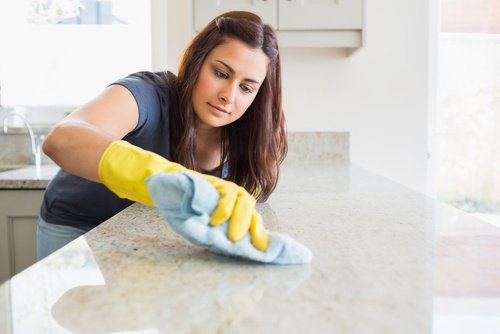 Floors and kitchen counter tops generally accumulate filth and large amounts of bacteria, which could be harmful.
To disinfect these areas you'll need to combine the anti-bacterial properties of ingredients like baking soda and vinegar, along with other products which will also help to whiten stains.
Ingredients
1/2 c. white vinegar (125 mL)
1/2 c. water (125 mL)
2 Tbsp. baking soda (20 grams)
1 tsp. pine essential oil (5 mL)
Directions
Add all ingredients in a clean bowl and stir completely.
Once ready, spray on surfaces that you would like to clean, and scrub with a cloth, sponge or brush.
2. Bathroom and shower tiles
Shower and bathroom tiles accumulate mildew and filth from being exposed to a moist environment, which promotes the growth of mold.
One easy way of disinfecting this area and leaving it as good as new is to dilute a bit of baking sodium with hydrogen peroxide.  Try it!
Ingredients
1/4 c. hydrogen peroxide (62 mL)
1/2 c. baking soda (125 grams)
1 Tbsp. liquid soap
Directions
Pour the baking soda into the hydrogen peroxide and add the liquid soap.
Once well combined, use however much you need and use a sponge to scrub the surfaces you would like to clean.
If it's pretty stuck on, apply the product and allow to set for 10 minutes.
Rinse with plenty of water and the difference will be clear!
3. Windows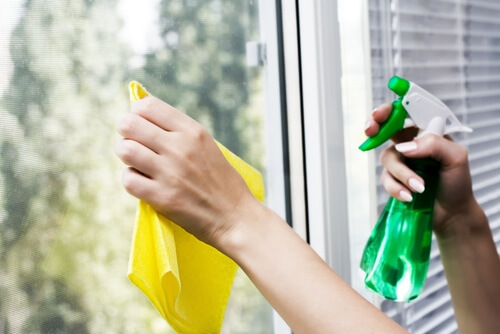 Glass cleaners contain chemicals that could cause allergic reactions.  Scrubbing windows with a bit of water and newspaper is one simple way to substitute these glass cleaners.
If this doesn't work because the window is too dirty, you could also try the following recipe:
Ingredients
1 Tbsp. baking soda
1/2 glass water (100 mL)
1 spray bottle
Directions
Pour the baking soda into the half glass of water and then pour into the spray bottle.
Spray the liquid onto the glass, then rub off with a smooth cloth or a dry piece of newspaper.
4. Silverware
There are lots of different alternatives for removing grime and excess food from silverware.  In this case, we recommend using lemon, which is one of the best ingredients for disinfecting, whitening, and cutting through grease.
Ingredients
3 Tbsp.hard, biodegradable soap (30 grams)
3 liters of water
1/2 c. white vinegar (125 mL)
1 lemon
Directions
Grate off 3 tablespoons of soap and dissolve it in the 3 liters of water.
Add the half cup of white vinegar, along with the lemon juice.
Mix all ingredients well and use to wash plates, pots and other kitchenware.
5. Refrigerator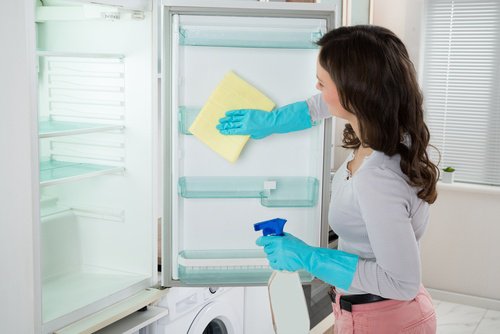 In order to prevent cross-contamination and bad odors within the fridge, you'll need to do an occasional deep cleaning.
For disinfecting and removing stuck-on food particles, all you have to do is take advantage of some great qualities that baking soda has to offer.
Ingredients
2 Tbsp. baking soda (20 grams)
1/2 c. water (125 mL)
Directions
Dissolve the two tablespoons of baking soda into the half cup of water and use to clean both the interior and exterior of the fridge.
Allow to set for 10 minutes, then scrub with a damp cloth.
If you want to prevent bad odors, feel free to leave a bit of coffee grounds or lemon slices in the fridge.
All of these alternatives are very healthy, they're low-cost and they end up being great allies for keeping a clean house.
Do you know of even more organic tricks for cleaning your house?  If so, we invite you to share them here.