5 Safe Ways to Curl Your Hair
Healthy, natural curls are just a few tricks away. Check out these great natural ways to curl your hair without harming it.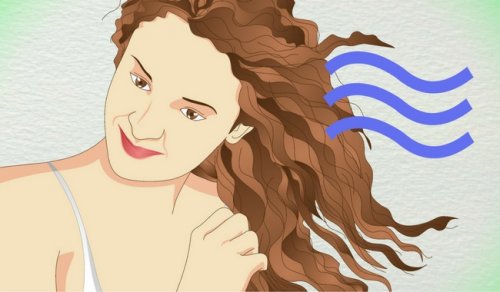 There's no end to the amount of possible style treatments out there today. From coloring to straightening and everything in between, there are more ways to wear your hair than ever before.
Stylists have developed some new interesting techniques and products. All of these give your mane the nutrition it needs while increasing its style, length, and volume.
While straight continues to be in style, many people are trying their luck with wavy, curly, or flowing locks.
These styles give them a fresh, attractive appearance and also highlight their facial features. 
However, some of the curling methods are too aggressive. Even though you might not notice it at the beginning, as time goes on, these treatments can cause permanent damage.
Fortunately. there are many alternatives that you can even try at home to get defined curls without damaging your locks.
In this article, we want to show you the best 5 ways to change your look to curls without damaging your hair.
1. Pineapple skin treatment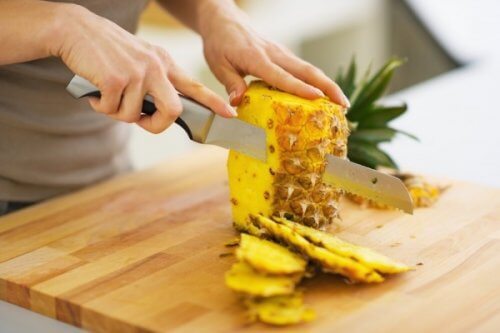 The enzymes found in pineapples are useful for getting full, thick curls without problems like dryness.
Its active ingredients stimulate the natural hair growth. It also gives both shine and strength. Here's how to use it:
What you need:
Pineapple skins
1 liter of water
1 spray bottle
What to do:
Put the pineapple skins in a pot with the water. Put the pot on medium heat until it starts to boil.
When the water comes to a rolling boil, turn the heat down. Cook for another five minutes.
Let the water sit until it has reached room temperature. Filter the water into the spray bottle.
Rinse your hair like normal. While it's still wet, spray on the solution. Start at the roots and work out to the tips.
Repeat this every day or at least four times per week.
2. Pepper and egg treatment
This treatment doesn't make waves, but it is a good complement to get defined, hydrated, and frizz-free locks.
Apply this before using your curling iron or any other curling method.
What you need:
1 egg
1/2 tsp pepper
1 tablespoon (15 g) of coconut oil
What to do:
Beat the egg and put it in a blender with the pepper and coconut oil.
Blend to get a thick, smooth paste.
Dampen your hair and apply the paste from the middle down to the tips.
A good idea is to use a brush to spread the paste evenly where you want it.
Leave it sit for 20 to 30 minutes.
Repeat this every time you want great, healthy-looking curls.
3. Lemon and beer treatment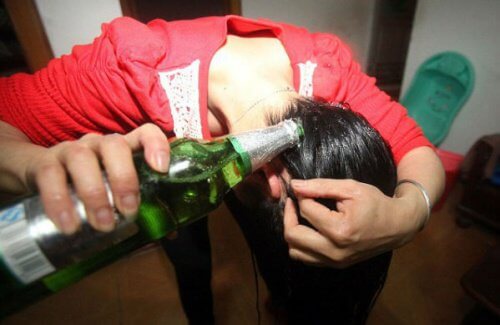 For this treatment, you will need beer and lemon. These provide a hydrating repair treatment. This is ideal for fighting both the loss of volume and dandruff.
Its ingredients increase the texture of the hair. They also allow you to get well defined, fresh, and long-lasting waves.
However, it can give off a disagreeable odor. Because of this, it's necessary to rinse well after applying.
What you need:
1 liter of water
1 can of beer
1 lemon, juiced
1 spray bottle
What to do:
Put the water in a pot and put it on medium-high heat. When it starts to boil, add the beer and lemon juice.
Leave it on the heat for two more minutes. Then, remove it from heat and let it cool to room temperature.
When it cools, put the liquid in a spray bottle.
Then, spray it all over your hair.
Let it work for 20 to 30 minutes and then rinse.
Do not expose your head to direct sunlight after applying.
This treatment should be used two or three times per week.
4. Traditional rollers
Rollers are a modern, natural way to get beautiful, well-defined curls.
This is a technique that can be used with dry or wet hair, and you can even choose the size of curls you want.
What you need:
Traditional rollers
Hair spray
What to do:
Separate your hair into several locks. Roll each one in its own roller.
Spray your hair with hairspray.
Let it sit for at least 3 hours.
If you want longer lasting curls, let them sit all night.
5. Curl with a t-shirt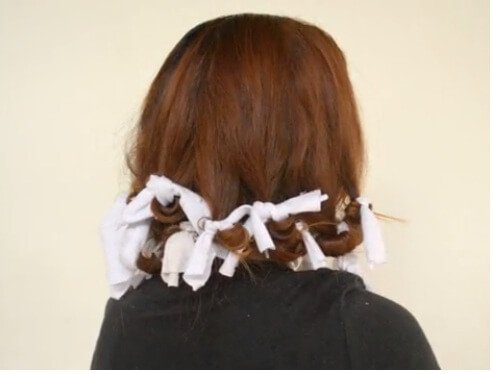 An old t-shirt can be turned into one of your new best style allies. It can give you full and wavy locks.
What you need:
1 t-shirt
Hair lotion or spray
What to do:
Cut the tee-shirt into strips about an inch wide. Then use these strips to roll up your hair.
Spray with hairspray or apply lotion.
Tie the strips if you think it's necessary. You can even secure the strips with pins.
Let it sit for 3 hours.
Ready to change your look without damaging your hair?
Try one of these methods. You can refresh the appearance of your locks without using harmful chemicals.
Main image courtesy of © wikiHow.com