5 Natural Remedies to Visibly Reduce Wrinkles
You'll see the effects of time on your skin. But that doesn't mean you can't try some natural remedies to slow them down, visibly reduce wrinkles and getting skin that looks younger.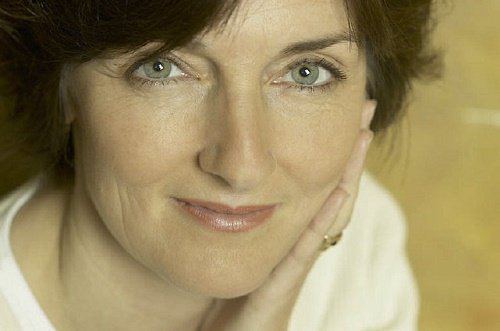 Have you noticed a few smile lines around your eyes or some laugh lines around your mouth? Don't panic. Having a few wrinkles is all part of aging. If you're looking for some simple remedies to visibly reduce wrinkles, then you'll want to read the rest of this article for our top tips on fighting those tiny signs of aging.
How to visibly reduce wrinkles with natural remedies
It's inevitable for age to affect your skin. If you've been looking closely in front of the mirror for the development of those fine lines and wrinkles, especially around your mouth and eyes and spotted a few, there's no need to panic. With a few simple home remedies, you'll start seeing a reduction in the appearance of those tell-tale signs soon enough.
Instead of spending a fortune on commercial creams, you'll want to rethink your strategy. Keeping your skin looking beautiful is going to cost you time and effort, but it doesn't have to break the bank. You should know that there's no miracle cure, and when you are able to accept that your skin will age and develop wrinkles, you'll be in a better mindset to help keep as healthy and attractive as possible.
When you're consistent with your skin care, you'll get results when using natural products and remedies. Not only are they natural, they're also affordable and don't contain the harsh chemicals of many cosmetics. So why not see what nature can do for you?
1. Avocado and honey mask
Who knew avocado was such a powerhouse? Few fruits have the benefits and vitamins that help nourish skin and body as avocados do. Thanks to their excess of vitamins D and E, studies have shown that avocados can do wonders for those tiny lines and wrinkles appearing on your face.
Avocados stimulate the production of collagen and smooth out wrinkles that show on your skin's surface. And when combined with honey, you can create a cream that nourishes skin and gives it back its natural elasticity. How is it done? Mix the meat of one avocado with a tablespoon of honey until smooth. Apply to your face evenly and let set for 20 minutes. Rinse with cool water. Try this treatment twice a week.
2. Carrots and egg whites
You can combine the egg whites of a single egg with carrot paste. You'll not only get the benefits of egg whites but the vitamins of carrots.
Why not give it a try? Blend two carrots to extract their juice. Don't add any water. Instead add egg whites. Add this mixture to your face. Let it set for 20 minutes and rinse with cool water.
3. Aloe vera 
You've probably heard aloe vera praised before. It's curative, helps reduce the appearance of scars, can firm skin, cleanse and detox, meaning it's an excellent additive to your health and beauty routine. In the case of fine lines and wrinkles, you can use it to treat those tiny lines found around your eyes. 
It doesn't take much – just a couple of leaves from an aloe plant whose gel you apply around the outside of your eyes. Apply carefully a thin layer around the area of your eyes. Let it set for 20 minutes and rinse with cool water. Try this remedy three times a week to visibly reduce wrinkles.

Surprised? Don't be. Cocoa makes an excellent addition to your beauty routine. It's cheap, easy to get your hands on and is highly effective. Its secret lies in the cocoa's components: flavanol, a substance that helps hydrate your skin thus reducing the appearance of wrinkles. To get the best results, mix 100 grams of pure cocoa powder with a tablespoon of olive oil or face cream.
Mix until you have a paste and apply as you would a regular face mask. Let it set for 15 to 20 minutes and rinse with cool water. Try this three times a week to give your skin a boost of hydration and visibly reduce wrinkles.
It might interest you...