5 Recipes to Fight Constipation
To prevent and fight constipation, it's necessary to include fiber rich foods and healthy vegetables in your diet, including adding exercise to help your body's intestinal movement. A sedentary lifestyle will put you at risk for constipation.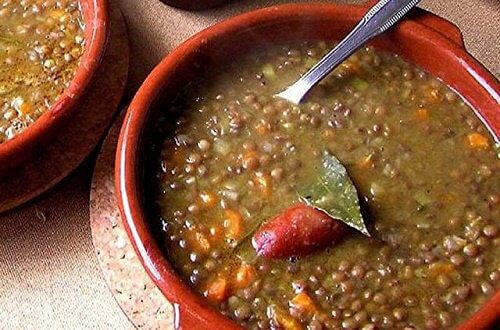 Having chronic constipation can cause severe health issues in addition to causing you discomfort and affecting your quality of life, meaning your body isn't able to naturally eliminate toxins that are flittered from our blood stream. Keep reading to discover natural ways to fight constipation.
This article will give you a few recipes which are not only simple and delicious but whose ingredients act as a natural laxative, which are safe to eat daily and help you address your constipation problems.
Flax seed bread to help fight constipation
This original recipe is more similar to crackers or chips than bread, but with the advantage of not having any flour. The base of this recipe is flax seed, a seed used traditionally to combat constipation.
Ingredients:
300 grams of flax seed
2/3 cups of water
Oregano or your favorite seasonings
One teaspoon of sea salt
Preparation:
Grind the flax for a few minutes so that they retain some firmness. Add salt, seasoning and water and mix well so there are no lumps.
In a pan covered with a sheet of baking paper, place the dough until filled.
Bake for 2 hours at 140 degrees, so that the dough begins to dehydrate and rise.
Oatmeal and cherry shake
Oatmeal is one of the most healthy cereals out there because of its soluble fiber characteristics known as mucilage, which lubricate and ease the intestinal tract. And it's not bad at reducing cholesterol.
And dried cherries have around 16 grams of fiber per 100 pieces, as well as other nutrients which stimulate the muscles in the colon and intestinal contract.
Ingredients
2 tablespoons of oatmeal grains.
3 dried cherries soaked in water for a half hour.
Half a glass of water.
Preparation:
Blend the ingredients together until smooth, and if you wish to sweeten with a bit of honey. This smoothie is delicious and can give you an energy boost. Ideal as a breakfast meal.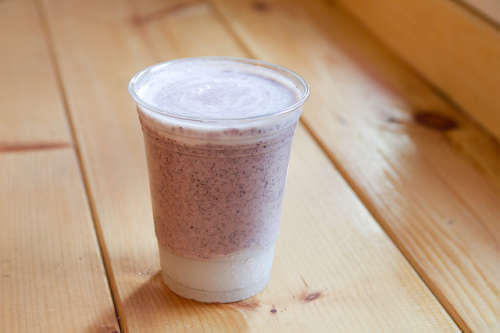 Kiwi gelatin
Kiwi is also a great fruit for fighting constipation because of the amount of fiber it contains, which is why many people include kiwi in their breakfast as it can help their digestive system. Try this recipe which includes agar-agar to regulate your system.
Ingredients:
4 kiwis
One tablespoon of powdered agar-agar
2 cups of water or fruit juice
Natural sweetener (honey, cane sugar or bee jelly, panela).
Preparation:
Smash the kiwis with a fork or blend in a blender if you prefer a thicker texture.
Mix the agar-agar powder in water and mix with kiwi. Sweeten as you like.
Heat over high temperature until boiling and stir constantly.
Once it begins to boil, remove from heat and let cool.
Store extra in refrigerator.
Kefir with berries
Kefir is a type of fermented yogurt that contains all of the benefits of other yogurt and some extras, such as being more easily digestible because of the lower levels of lactose and can help keep your intestinal flora healthy.
This recipe proposes combining kefir with berries, such as blackberries, raspberries and currants which contain high amounts of fiber. They have at least 6 to 7 grams per 100 berries.
You'll get a healthy breakfast that's also tasty.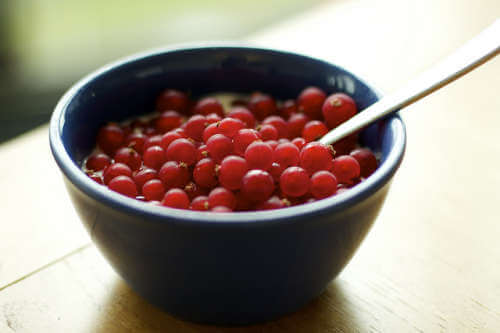 Lentil soup
Finally, we suggest a comforting bowl of lentil soup, because they're not only healthy, economic and rich in vegetable proteins but have a healthy amount of fiber. Lentils aren't a favorite of many kitchens anymore but they are one of the most complete grains available to us.
The best way to consume lentils is combined with brown rice and vegetables.
Try preparing this dish first by sautéing the onions and greens, then add stock, lentils and rice and stew together. It's a great dish for cool days.
Images courtesy of Peet Sneekes, Robin Lee and di.wineanddine.