5 Recipes for Cleansing Your Liver
To cleanse your liver and prevent serious health problems, you must eat a balanced, healthy diet. These juices are perfect to help!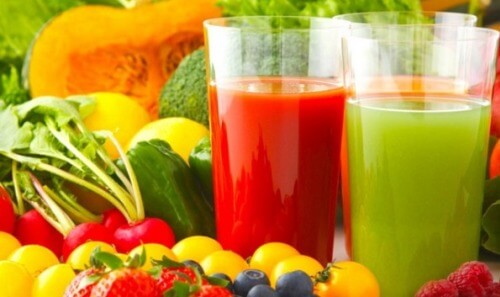 Your liver is an extremely important organ. It's in charge of detoxing your body from all of the contaminants in the food you consume, like alcohol and fried foods.
However, it doesn't just protect you from toxins. It also has the ability to regenerate itself.
Despite this ability, that doesn't mean you can carelessly damage it.
It's actually the opposite: the best thing you can do is take care of it by eating well and staying away from the toxins that cause it to overwork.
There are many ways to cleanse your liver. Here, we've collected some of the most effective natural recipes.
This way, you can take advantage of what nature has to offer while going easy on your wallet.
1. Grapefruit, orange, and lemon juice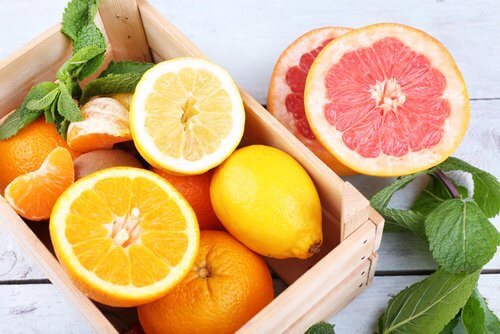 Thanks to their antioxidants, citrus fruits are ideal for ridding your body of toxins and fat of all kinds, in addition to supporting you colon and liver.
They also strengthen your immune system and encourage good health.
The combination of these three fruits creates a super-juice that will help you purify you liver.
Ingredients
2 oranges
1 lemon
2 grapefruits (pink or white)
1 teaspoon of olive oil (5 g)
Preparation
Take the fruits and peel completely, then remove the seeds.
Put all ingredients into a blender. If you like, add some water or ice.
Process until well-blended.
This juice is recommended to drink in the mornings and always freshly made. If it's too acidic for you, add some green vegetables.
"Read this too: 7 Superfoods that Will Help You Cleanse Your Liver Naturally"
2. Lemon beet juice
Beets are rich in antioxidants and contain betalain, the substance responsible for their characteristic dark red color.
Beets encourage the elimination of heavy metals from your body. Thus, they help prevent illnesses like liver cancer.
Together with all of the health benefits you already know that lemons have, they create a powerful liver-cleansing juice.
Ingredients
1 large beet
The juice of 1 large or 2 small lemons
Preparation
Wash the beet, peel, and chop into pieces.
Squeeze the lemon.
Add everything to a blender and process.
It's best to drink this juice immediately so that no nutrition is lost.
3. Orange ginger juice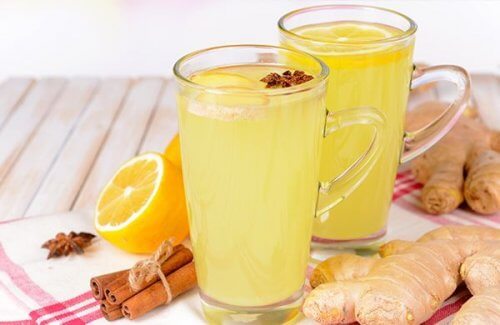 This juice combines the abundant antioxidants found in oranges with the power of ginger. Ginger helps improve everything related to your digestion and is anti-inflammatory.
This particular mixture of flavors is very tasty. The result is a refreshing juice that works to gently cleanse your liver.
Ingredients
1 large or 2 small oranges
1 teaspoon of freshly grated ginger (5 g)
Preparation
Peel and seed the oranges.
Process the oranges and ginger in a blender or food processor.
It is advisable to drink this juice 3 nights in a row. However, if you want to see even better results, have it 7 consecutive nights.
4. Dandelion, apple, garlic, ginger, and onion  blend
This effective, powerful smoothie is excellent at cleansing your liver and purifying it of toxins that won't leave your body by themselves.
Dandelion gives your body the enzymes it needs to do its job.
This drink also serves as a diuretic, helping with fluid retention, abdominal inflammation, and bloating during menstruation. Plus, it's even great for your skin.
It is basically an all-in-one!
Ingredients
1 handful of fresh dandelion
1 cup of water
4 apples
2 small cloves of garlic
1 tablespoon of freshly grated ginger (10 g)
1 slice of onion
Preparation
First of all, make a tea with the dandelion and water.
Peel and chop the apples and garlic cloves.
Put everything in a blender and process until lump-free.
Enjoy your super-juice!
5. Grapefruit, garlic, and ginger juice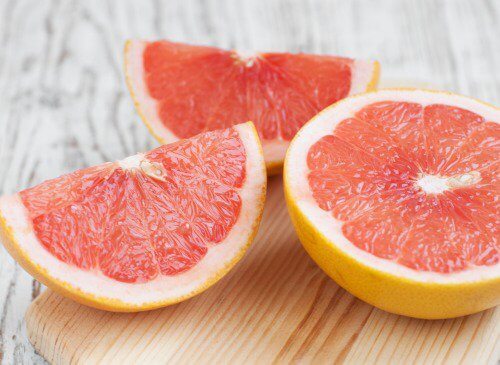 Grapefruits are excellent at eliminating toxins and are a big help when it comes to liver health.
Combine them with the goodness of ginger and garlic, and you get a juice that's perfect for cleansing your liver.
Ingredients
The juice of 2 grapefruits
The juice of 4 lemons
2 cloves of garlic
1 slice of ginger
1 1/2 cups of water (300 ml)
2 tablespoons of olive oil (32 g)
Preparation
Squeeze the grapefruits and lemons.
Grate the ginger.
Add the juices along with the rest of the ingredients to a blender and mix well.
"Check out this article: Parsley and Lemon Remedy to Combat Water Retention"
Cleansing your liver doesn't have to be hard or expensive
All of these juices are great at helping you purify your liver.
However, remember that extremes aren't good, so have these juices for 3 or 7 days in a row maximum and then stop.
If you regularly feel pain in the area of your liver, it is best to see your doctor to get checked out.
It is also important to eat a healthy diet, because juices aren't enough on their own.