5 Natural Methods to Lower Blood Pressure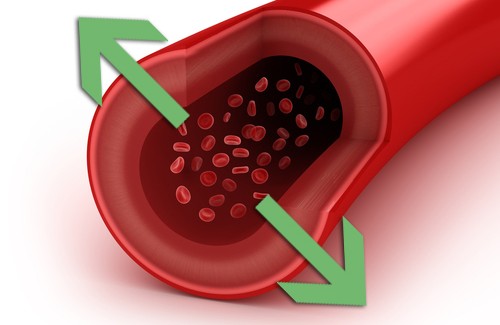 High blood pressure or hypertension (HTN) is considered a serious health problem and one of the most dangerous ailments for the human race.  It primarily consists of a continuous increase in the arterial blood pressure, which can cause serious complications including death. In the following article, we present 5 natural methods to lower blood pressure, all of which are very simple.
One of the typical characteristics of this disease is that it is generally asymptomatic, though its treatment is simple.  However, some of the symptoms that may be experienced in regards to the condition are palpitations, headaches, sweats, rapid pulse, dizziness, nervousness, tiredness, buzzing in the ears, facial flushing, among others.
Specialists strongly suggest the consumption of garlic as a natural remedy for high blood pressure.  It has extraordinary effects on the dilation of the arteries, which helps prevent the formation of clots.  In reality, it is enough to include one clove of garlic to our daily diet to obtain these benefits.
2. Dark Chocolate
Some studies, such as those conducted at the University of Cologne, Germany, suggest that the consumption of dark chocolate has positive effects on lowering high blood pressure.  This may be primarly due to the fact that chocolate contains flavanoids, an element that is very important for maintaining a healthy heart.  However, specialists recommend consuming small doses of dark chocolates and not those containing milk.
3. Parsley and Lemon
A shake or a smoothie made with a whole lemon, along with its peel, and parsley have really important diuretic effects.  The body eliminates substances that can elevate blood pressure by way of urination.  For that reason, it is recommended that we drink a glass of lemon and parsley shake in the morning before breakfast.  Another option is to squeeze the juice of a lemon into a cup of warm water and also drink it before breakfast.
4. Oatmeal

Oatmeal is another natural product that, thanks to its properties, can be a great help in fighting against high blood pressure or hypertension.  Oatmeal contains a large quantity of soluble fiber, which noticeably reduces the levels of so-called bad cholesterol.  As we know, this type of cholesterol has an important effect in raising blood pressure.  The most recommendable is to eat a bowl of oatmeal during breakfast.  In this way, it will address two problems at the same time.
5. Lavender, Marjoram, and Jojoba

It is highly recommended to make a solution with ten drops of essential oil of lavender and of marjoram, with 20 ml of jojoba oil.  Use to massage the chest in a slow circular pattern.  It is best to do at night.
Finally, it goes without saying that there are other very important recommendations that should always be taken into consideration when trying to avoid HTN, which are: considerably reduce the consumption of salt, eat potassium-rich fruits and vegetables, magnesium and calcium, avoid stressing yourself, do some sort of relaxing exercise, and, above all, keep a medical and serious control of our blood pressure.