5 Natural Detox Treatments
Are you looking for some natural detox treatments? Look no further than these great healthy options, from beets to peaches and everything in between.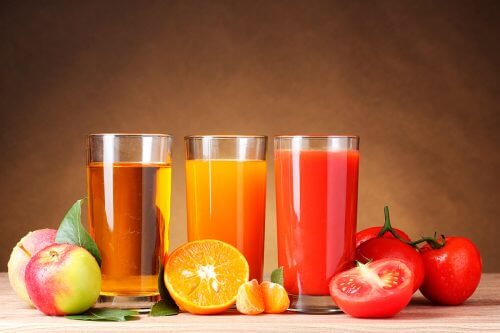 Looking for some home detox treatments?
Everyone has suffered from some sort of chronic health problem in their life, whether it's headaches, gastritis, diarrhea, the flu, or changes in their hair or skin.
This may be because your body isn't 100% able to perform its regular functions, such as absorbing the nutrients you need or eliminating toxins from the environment.
Keeping a lifestyle or a diet that introduces large quantities of toxins into your system can lead to severe health problems.
Most of these toxins wind up being deposited in areas like the lungs, kidneys, stomach, and colon, which is why you feel sick a lot of the time.
There are thousands of recipes and treatments that help you detox your body.
Nevertheless, it's important to start consuming a diet that helps keep your body free from toxins and even get rid of them.
Foods that detox your body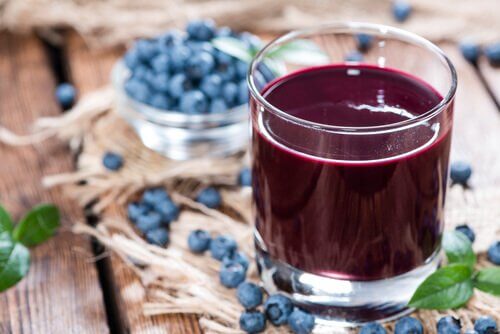 As we already mentioned, it's important to maintain a diet that helps you remove excess toxins. This will
give you more energy, make you feel more active, and improve your overall health.
Here's a list of some foods that can serve as natural detox treatments:
Beets: This vegetable is great for purifying the bloodstream and nourishing it, just as it does for the liver. Beets can cleanse your liver and improve its performance. This thanks to a mixture of natural compounds that make this food so unique.
Lemons: This citrus fruit is ideal for cleansing the liver thanks to its high content of vitamin C. The juice can help filter out toxic chemicals from your body.
Garlic: Garlic is excellent for fighting bacteria and intestinal parasites, and also helps clear your airways of mucus.
Apples: Apples contain large amounts of pectin, a type of fiber that's great for removing toxins, particularly from the intestines and the digestive tract.
Blueberries: These are one of the most effective foods for detox, as they serve as a natural painkiller that reduces inflammation and pain. Blueberries have antibiotic properties that make them ideal for fighting bacteria, particularly in the urinary tract. They can help treat cystitis and care for your kidneys.
Flaxseed: Flaxseed is filled with fatty acids like omega-3 and is excellent for cleansing your body in general.
The best way to consume each of these foods is raw. This will allow you to take advantage of all of their benefits. After all, when you cook them they can lose nutrients or reduce their effects.
Now that you know what the best foods for detox are, we'll share five natural detox treatments that combine them.
Do you want to know more? Read: 6 foods that detox your liver



Detox recipes
1. Spinach and cabbage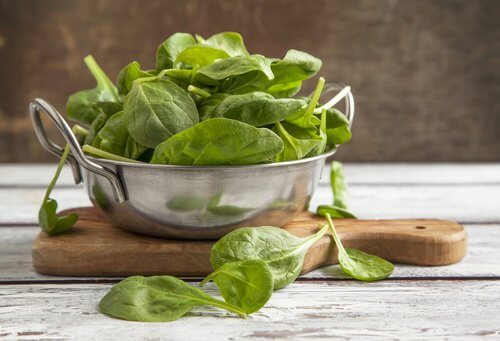 This blend
contains large amounts of vitamins A and E
, which are excellent for the prevention of cancer.
In addition, they help prevent cellular aging and are an excellent source of folic acid and calcium.
Ingredients
1 cup of spinach (30 g)
1 cup of cabbage (70 g)
Water (optional)
Preparation
First, add both ingredients to a blender and process for a few minutes until you get a homogeneous mixture.
You can add water to facilitate blending, if you desire.
Consume this mixture three times a week, preferably on an empty stomach.
2. Peach, strawberry, and pear
Pears contain a lot of water, so they're great for adding to a diet if you want to lose weight.
Ingredients
1 peach
1 pear
1/2 cup of strawberries (75 g)
1 cup of milk (skim, 250 ml)
Preparation
Blend all ingredients and consume this after a meal.
3. Beets with apple and pear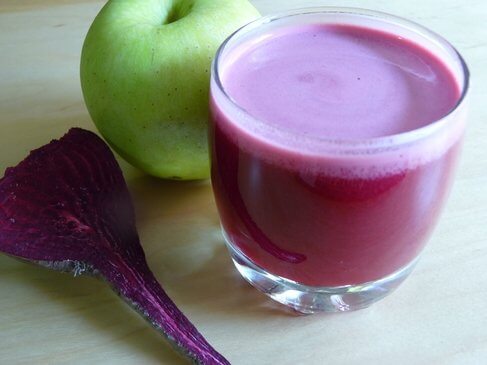 This combination is perfect for
reducing headaches and boosting your body's defenses.
In addition, it's also rich in fiber, which helps prevent constipation and intestinal pain.
Ingredients
1 cup of cooked beets (125 g)
An apple
A pear
1 cup of apple juice (250 ml)
2 tablespoons of honey (50 g) (optional)
Preparation
First, add all the ingredients to the blender and blend.
If you want to sweeten the mixture, you can add one or two tablespoons of honey.
Strain and consume a glass at breakfast, 2 or 3 times a week.
Visit this article: 7 benefits of eating beets
4. Watercress with cucumber
When it comes to detoxifying remedies, both watercress and cucumber have cleansing effects for the body.
Watercress cleanses the blood and removes toxins and fats from the liver, while cucumber is a diuretic.
Ingredients
1 cup of watercress leaves (34 g)
1 cucumber
Water (optional)
Preparation
First, add the cucumber to the blender and process with the watercress.
If you wish, you can add some water to facilitate blending.
Consume this mixture daily on an empty stomach for 2 weeks.
5. Chicory root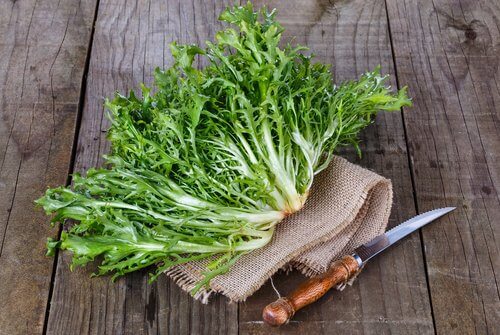 Chicory, or dandelion, is a very beneficial medicinal plant. You can take advantage of the flowers, leaves, and roots.
In this case, we will use the latter.
Ingredients
2 tablespoons of chicory root (20 g)
2 cups of water (500 ml)
Preparation
Thoroughly clean the roots. Add then to a saucepan along with 2 cups of water, and bring to a boil.
Then, let it steep for a few minutes.
Strain the liquid and let stand for 10 minutes.
Drink 2 cups every day.