5 Motivational Phrases to Start the Day
No matter how tired you are, or how much work you have to do, or how many worries you have, if you are truly motivated nothing will be able to stop you. What are you waiting for?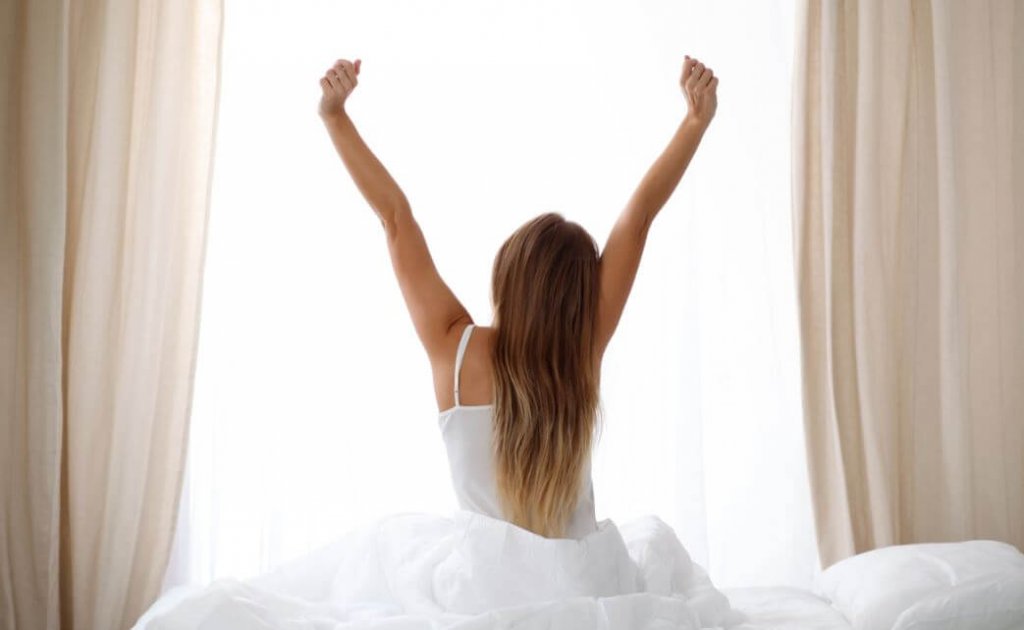 Sometimes, you might wake up so tired that you have no desire to do anything at all. However, when this happens, it's always good to look elsewhere for some inspiration. In this article, we want to reflect on 5 motivational phrases to start your day which will give you back that energy that sometimes leaves us.
Many people often put on music to try and raise their mood in the morning. However, there are some days when this simply isn't enough. Therefore, here a few phrases that might help.
1. "Perseverance is a Great Element of Success"
Henry Wadsworth Longfellow gives us this very important quote:
"Perseverance is a great element of success. If you only knock long enough and loud enough at the gate, you are sure to wake up somebody."
Maybe you're not very motivated because you've come up against a number of closed gates recently. However, this doesn't mean that you should give up trying.
Only by persevering will you get what it is you aspire for. If you throw in the towel early, it'll be difficult to find success.
2. "Get Up Every Morning with Determination"
This second of our motivational phrases is explained much better by George Lorimer:
"You've got to get up every morning with determination if you're going to go to bed with satisfaction."
What Lorimer is saying is that you need to get up knowing what it is you want to achieve, what your goals are. Every day is a decision to say "yes" or "no" to that proposal.
Without determination, it's really difficult to know which way you want to go. You might be lost, or maybe living on autopilot. Isn't it time to change that?
3. "Even If You Were Wrong Yesterday, You Can Get It Right Today"
Our third motivational phrase to start the day comes from Dwight Howard, who said:
"Today is a new day. Even if you were wrong yesterday, you can get it right today."
Nobody is immune from making mistakes. However, the intelligent thing is to learn from them and to continue forward.
When you make a mistake, the world might come down on you. You might be afraid to stumble, but that would limit you. And that's why our goals sometimes slip away from us.
It's important to learn from every error, every mistake, because that will be the drive to achieve your goals. Don't let the fear of doing badly stop you from moving forward.
Every day is an opportunity to do better this time, right?
4. "Start Seizing Opportunities"
William Arthur Ward said:
"Opportunities are like sunrises. If you wait too long, you miss them."
It's important to be conscious that there are some things that will only happen once in your life. If you don't seize them or you think too much about them, it's very likely they'll pass by and will never happen again.
For that reason, stop waiting and start following your intuition. Thinking too much about things sometimes turns out to be counterproductive. It can be a waste of valuable time.
Have you ever missed an opportunity? Remember this phrase and never make the same mistake again.
5. "Are You Going to Continue Sleeping or Get Up for Your Dreams?"
The last of our motivational phrases is by an unknown author and goes as follows:
"Every morning you have two choices: continue your sleep with dreams or wake up and chase your dreams."
How many times have you felt comfortable daydreaming about things you want to do? If they only stay as daydreams and you don't take some action, they're worth nothing.
Every morning, remember what it is you want to achieve. What is your aim? Whilst you're late to get up and chase your dreams, other people are already doing it.
It could be that only one of these motivational phrases actually helps you, or maybe a few of them do. The important thing is that every morning you need to be able to feel the impulse to achieve your goals and not succumb to laziness.
No matter how tired you are, or how much work you have to do, or how many worries you have, if you are truly motivated nothing will be able to stop you. What are you waiting for?
It might interest you...