Five Masks that Give You a Perfect Face
Keeping your skin perfect without using expensive products is possible. If you want to save, stay away from chemical products and make your skin look healthy using these 100% natural face masks.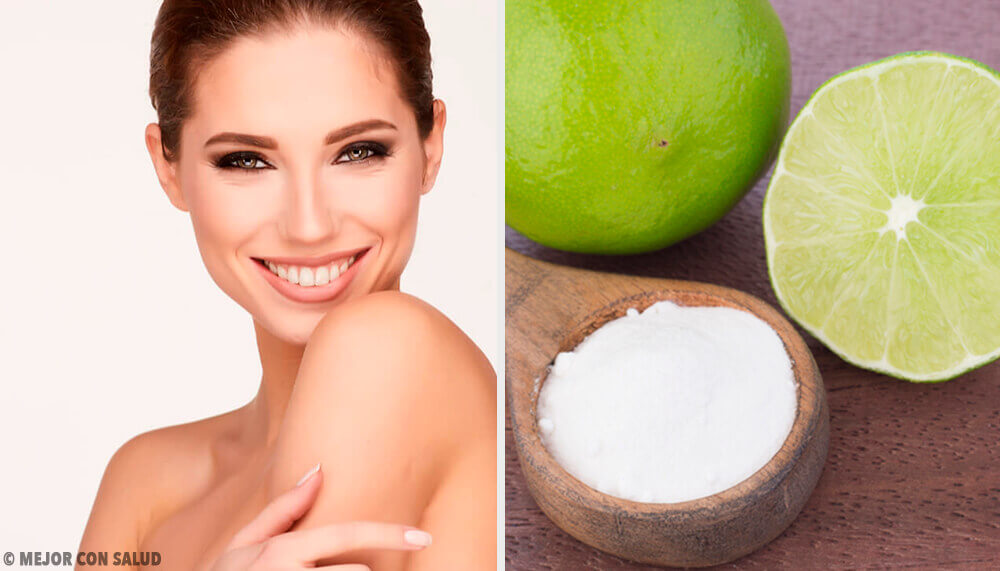 How often do you apply masks to make your skin look better? What kinds do you use? With all the commercial options, it's normal to use products that have some chemical elements that don't always help you have a perfect face.
With this in mind, we've prepared a list of face masks that will make your face look perfect in minutes. The best part of all is these face masks are made with natural ingredients. Because of their ingredients, they can even be used on sensitive skin.
Keep reading and find the one that's best for your needs.  Remember the best thing to do is to apply one of these masks per week. Sometimes, we want to use things that fix problems more often. However, this only makes the situation worse.
1. Toning, brightening mask
The first of the face masks for a perfect face is cheap and easy to make.
Honey is an excellent skin moisturizer. It's rich in nutrients and very smooth. All of these characteristics make it a good product for taking care of delicate skin.
At the same time, coffee is perfect because it has antioxidants and nutrients that fight wrinkles and sun damaged skin. We recommend using organic coffee grounds to avoid chemicals or pesticides.
Ingredients
2 tablespoons of organic honey
2 tablespoons of coffee grounds
Instructions
In a grinder, grind the coffee as much as possible. This gives you granules that are easier to control.
Add the honey and mix the two ingredients until you make a paste.
Apply the paste to your face with a brush. Let it work for 15 minutes.
Rinse with warm water and wry with a soft towel.
2. A deep cleansing mask
Many of the problems that make your face look unhealthy and show imperfections have to do with bad cleaning.
Do you think about washing your face with soap and water is enough? If you said yes, you're very wrong. Your skin builds up dirt in its deepest layers. To get rid of it you need to use the second mask that gives you a perfect face.
Baking soda helps to remove this deeply seated dirt. Plus, the lemon disinfects your pores and gets rid of spots.
Ingredients
2 tablespoons of baking soda
Two lemons, juiced
2 tablespoons of water
Instructions
Mix all of the three ingredients until you get a past.
Clean your face and apply this with a circular massage.
Let it rest for 20 minutes and rinse it off with cool water.
Make sure to use sunblock right after you apply this mask. Ideally, you should apply the sunblock every 2 hours. This is because sunblock only lasts that long.
3. A hydrating, softening mask
To give you hydration and soften your skin, you don't necessarily need to use expensive or hard-to-find products. With this mask, you'll get all the hydration you need with two ingredients. You surely have these at home: yogurt and granulated sugar.
Make sure to choose a natural yogurt that doesn't have conservatives or sugar. This isn't as hard as you might think. All you need to do is take the time to find it in the supermarket.
With the sugar, be sure you use a coarse kind. This will make it easier to exfoliate your skin.
Ingredients
2 tablespoons of natural yogurt
2 tablespoons of coarse sugar
Instructions
Mix all of the ingredients well.
Apply this mask using your fingers. Use circular massages when applying it.
Let it sit for 25 minutes.
Rinse your face with lukewarm water.
With this mask, it's not necessary to apply a hydrating cream after you rinse it off. You'll see that you skin is super smooth and moisturized.
4. An acne removal mask

Have you tried everything to get rid of your acne and nothing works? In this case, give this quick and easy mask a shot. It's the cheapest one you can find and the results are spectacular.
Cinnamon gets rid of all dirt that causes acne and it reduces skin inflammation. Plus, the honey softens and hydrates.
Ingredients
2 tablespoons of honey
2 tablespoons of powdered cinnamon
Instructions
First, mix the two ingredients until you get a paste.
Then, apply this paste on clean skin using a gentle massage.
Let it sit for 15 minutes and then rinse it off with warm water.
Dry off with a soft towel by tapping your skin lightly.
Apply this mask a maximum of two times per week if you have a severe problem. Once your acne goes away, apply it once per week.
5. A rosacea fighting mask
Having red areas on your face isn't a big problem for many people. However, for people who live with rosacea, this can be a complicated and very uncomfortable situation.
If you are in the second group, try the last of out face masks. The star ingredient here is turmeric. This mask will also help you to reduce the dark circles under your eyes. It will also make you skin more luminous.
Ingredients
1 teaspoon of powdered turmeric
A teaspoon of organic honey
1 teaspoon of milk or yogurt
Instructions
Put the turmeric in a bowl.
Add the honey and milk and mix it well.
Apply the mask with a brush.
Let it sit for 20 minutes and wash your face with cool water.
We're sure that you can find a mask from this list that fits your needs. Which will you use?
It might interest you...