5 Keys to Overcome and Face the Unknown
So that unexpected situations don't overwhelm you, it's important to learn how to overcome and face the unknown in an effective and speedy way. Then, you'll be able to maintain your well-being.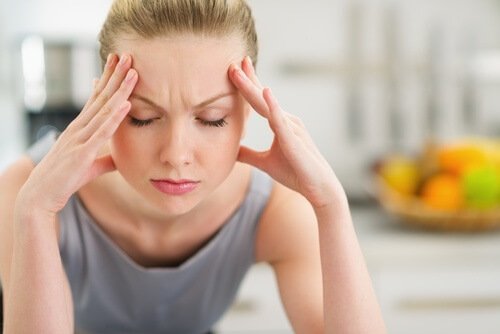 There are always situation that arise unexpectedly and no one can show you how to handle them in the best way. Therefore, today we're going to show you 5 keys to overcome and face the unknown that will help you handle these situations in the best way.
For example, unforeseen events may happen during vacation if a flight is cancelled after planning a trip.
Also, you might have an excursion planned, but then you get sick on that day. These situations are unexpected, but after this article, you'll know how to deal with them in a better way.
1. Be More Flexible
The first of the keys to overcome and face the unknown is to learn to be more flexible.
If you schedule a vacation or make plans with someone very strictly, it'll be hard for you to deal with anything that you didn't plan. Here are some tips so you can work on this:
Always have a plan B. That way, you can face the unknown better because you have a backup plan.
Save money. That way, if something unexpected comes up that has to do with money, you have enough saved up. Even if it's just a small amount, it will make you feel more secure.
One way to practice flexibility is to make changes in your routines that you have every day. This way, you can also realize if you're being too demanding and rigid with yourself.
2. Accept that Sometimes, You Will Need to Face the Unknown
Another key to overcome and face the unknown is simply to accept that you need to. Denying it isn't going to help you find a solution.
If you accept the unexpected, you won't waste energy getting upset. Instead, you'll use it to try and figure out what to do.
Getting flustered and thinking you have bad luck is also not a great idea. There's no reason why you're in a bad situation. On the contrary, dealing with unexpected circumstances is just a part of life.
3. Make Room for Unforeseen Events
The third key to overcome and face the unknown is to make room for unforeseen events. This way, you can see a part of yourself that's actually rigid and demanding.
If you never leave room for unforeseen events and want to have everything under control, you're more likely to freak out when they happen.
It's not possible to have everything under control all the time. Although there are things you can control, there are plenty of other things that you can't. Being aware of this reality will help you face the unknown in a better way.
4. Set Priorities to Face the Unknown
It's always a good idea to set priorities. When these situations arise, you need to ask yourself: what's the most important thing to me right now? Then, this will help you set aside negative thoughts and focus on facing the unknown.
Imagine that you get a fine and you're tight on money this month. Instead of complaining, getting angry or blaming someone else, make your priority paying the fine. Then, focus your energy on how you're going to do it.
Given this, you might have a few different options. If you have some money saved up, you can use that. On the other hand, you can try to spend a little less on other things (even if it means sacrificing a thing or two), or borrow money from a relative, etc.
In short, you have to take action to solve what's most important.
5. Stay Calm
The last of our tips to face the unknown is to stay calm. When something takes you by surprise, it's normal to not know what to do. Then, you start to sweat and panic. However, this doesn't help you think clearly.
Also, you need to get rid of any expectations that you might have and try not to think about the worst case scenario.
For example, think about the example we used in the precious section. If you get obsessed with thinking that you can't pay the fine, you'll have to pay more fees for the delay.
Keeping calm will help you think about the steps you have to take to solve the problem that you have. This way, you can think rationally and strongly.
How do you overcome and face the unknown? Do you leave room for them to happen, or do you always try to have everything under control?
It might interest you...