5 Keys to Calming a Restless Mind and Finding Internal Peace
Although it is difficult to control at first, it is possible to learn how to manage a restless mind and turn off the noise so you can achieve internal peace.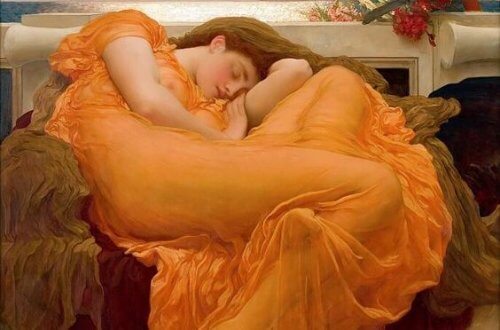 A restless mind gives no truce nor rest.  You end up jumping from one worry to another, from fear to anxiety. You slowly end up weaving complex webs in your brain that rob you of that amazing privilege known as internal peace.
Some people could confuse this concept of a restless mind with curiosity and productivity.
While it is true that internal energy sometimes reflects the desire to learn, most of the times this restlessness is actually just mental noise.
It is confusion, exhaustion and unhappiness.
It is often said that "there is no worse enemy than the one you create in your own mind."
But rather than seeing this as exclusively your responsibility, you need to see this internal stress as a subtle combination of several things.
Below, we are going to make some suggestions for you to reflect on to help you find a sense of calm and internal peace.  It's easy to do, it just takes one essential ingredient: willpower.
A restless mind and the turbulent ocean of your mind
One of the most well-known books regarding the complex situations where mental noise is intermingled with depression is written by Kay Jamison.
This psychiatrist at the University of Johns Hopkins in Baltimore explains his unique case in this interesting work.
"As a young girl, I was always prone to emotional instability.  Sadness accompanied me throughout my adolescence, and when I began my professional life, I fell into inescapable cycles between fear, anxiety, and a restless mind that barely allowed me to live," says Jamison in An Unquiet Mind.
Sure enough, if you find yourself reflected in these simple lines, make sure to keep these 5 things in mind that could be of great help to you.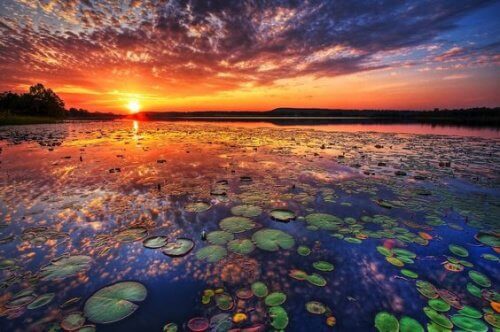 1. Get rid of unnecessary weight to find internal peace
You are carrying this around, even though you can't see it.  As soon as you begin to see the weight in your mind, you will feel better.
You are surrounded by people that, rather than providing for you, rob you of energy.
You could be prioritizing things that are not beneficial for you.
Understand that "less is always more."
2. Stop for a minute and breathe, turn off the mental noise
The past has already gone. You can't edit it, and the future doesn't yet exist. So center your attention on the here and now, where you find yourself in this very moment.
Stop and breathe. Take in a deep breath and hold it for five seconds. Then exhale loudly.
This simple exercise, believe it or not, will free your mind. It brings oxygen to your brain and will help you feel calm.
When your body feels good, that is the time to connect with yourself.
Then, humbly ask yourself what you want, what you're searching for, what you don't want, and where you're headed.
It's a good idea to practice this exercise every day as soon as you get up in the morning.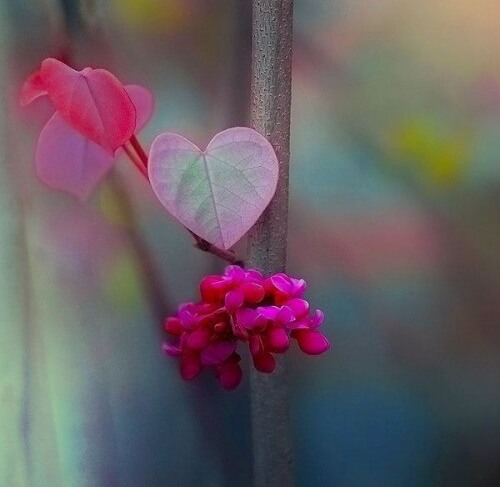 3. Build your protective walls
A restless mind suffers because it is very permeable. It lets outside worries come through, along with egos, and the interests of those around you.
When negative energy interrupts your internal peace, it becomes intertwined with your personal weaknesses.  This is a dreadful combination.
You need to build your own walls in the following way:
Distance yourself from things that don't put you in harmony. You don't want egotistical people or false interests.
Raise walls against people who bring storms on calm days.
Build walls against people who don't respect you. Forgive them but let them go.
4. Silence heals
At least once a day, for an hour and a half, two hours, you need to bathe yourself in absolute silence.
These moments of internal peace and tranquility will allow you to connect with your needs and calm a restless mind.
Nervous minds that jump from one worry to another have forgotten to tend to themselves. They no longer remember just how valuable or important you are.
Relax in the silence and turn off your fears and internal voices. Let yourself be surrounded by feelings like satisfaction, internal peace and balance between the heart and mind.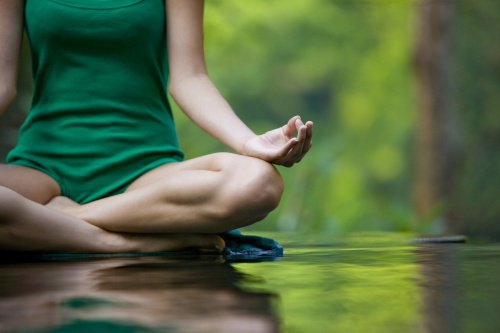 5. Cultivate gratitude
This aspect is undoubtedly the most complicated to carry out.
Relax and reflect on the following thoughts:
If you feel bad about people who don't love you, then distance yourself. It could be a simple answer, but it still requires courage.
If you feel uneasy, give yourself a little twist of thought: choose not to be that way. Turn off those feelings and remember that you are valuable.
Say thanks for the small things that surround you that you quite possibly have overlooked.
Give thanks for being well physically, by having certain people you love by your side, and who love you back.
Learn to give thanks for every new day. New opportunities open on the horizon every day so you can reach your goals.
Be happy, be calm, be balanced.