5 Juices that Fight Cancer and Regulate pH
When you add these juices to your diet you'll minimize your risk of developing cancer and other diseases.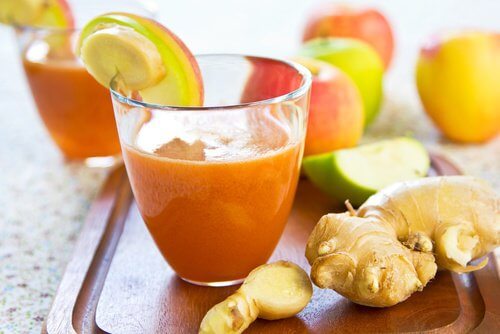 Cancer is currently the number one disease-related cause of death in the world; and many people are currently trying to fight cancer right now. In a lot of cases, cancer can be an inherited genetic problem, and in others, your diet could be an important factor in whether or not you're at risk.
The presence of cancer cells in your body is a permanent fact, but whether or not they mutate and spread is often up to you, your habits, and how you eat.
There are many different types of cancer out there, and various reactions and environmental factors can trigger metastasis where it spreads to your various organs, making it even harder to control.
It's important to be aware that many people are currently trying to fight cancer, and a lot of them wind up losing the battle. That's why in today's article we want to share some juices that can help prevent or fight cancer, in the event that it's already begun.
Carrot, apple, and kale (or spinach) juice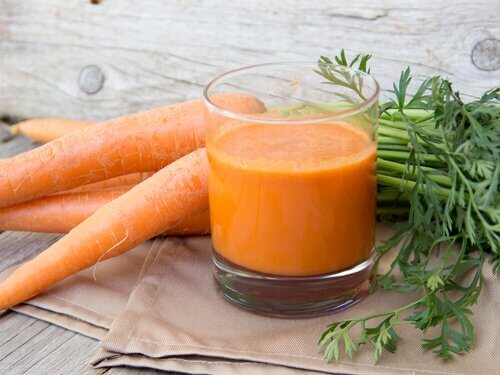 Consuming carrots, apples, and kale (or spinach) is recommended to prevent cancer from forming. These three ingredients provide various important nutrients to your body, including vitamins A, B, and E, as well as minerals like calcium.
Ingredients
1/2 pound of carrots (225 g)
2 cups of water (400 ml)
The juice from half a lemon
1/2 apple
Kale or spinach leaves, to taste
Preparation
Blend all the ingredients together until you get a smooth, yogurt-like texture.
NOTE: you can always add more water if you need to.
Cabbage juice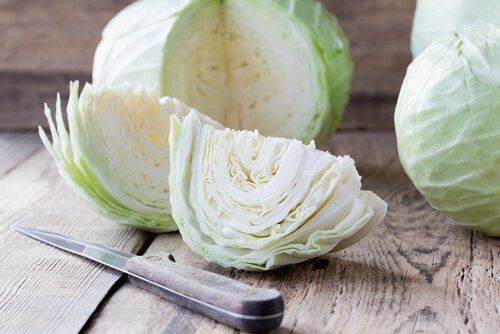 Cabbage is a vegetable that contains many different types of nutrients, including protein, carbohydrate, magnesium, potassium, and vitamin C.
It's therefore highly recommended as a key ingredient to fight cancer and its negative effects on your health.
Ingredients
3 or 4 cabbage leaves
1/2 liter of water
Carrot juice (optional)
Broccoli (optional)
Preparation
Blend the cabbage leaves and water. If you want to give it a less bitter taste, try adding some carrot juice. To obtain even more nutrients, add some broccoli as well.
Green juice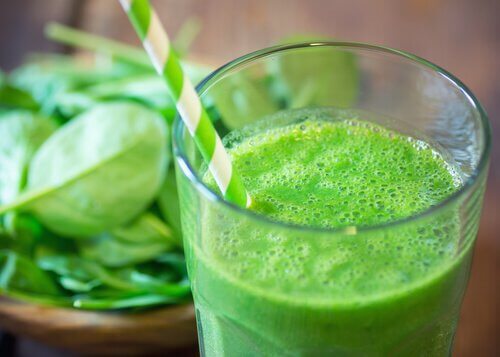 As we already said, cabbage is highly beneficial in the fight against cancer, and here we find it again in this recipe for green juice. It also includes other ingredients that provide your body with essential nutrients that will further help prevent the formation and mutation of cancer cells.
Ingredients
2 or 3 cabbage leaves
A handful of spinach leaves
Broccoli (to taste)
3 ripe oranges
Preparation
Juice the oranges, and add all ingredients to your blender. Process them until smooth. The broccoli helps minimize the bitter taste.
NOTE: always drink this juice on an empty stomach to maximize the absorption of its beneficial properties.
Tomato juice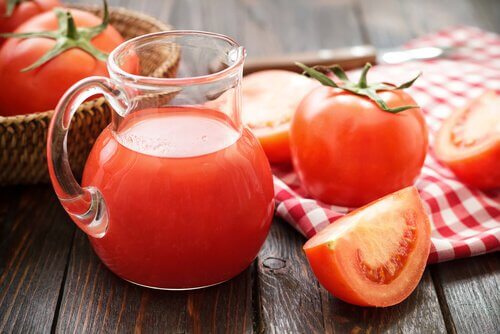 Drinking tomato juice is a known way to prevent cancer and treat it, because tomatoes have broad
antioxidant
 properties and also contain lycopene, which has been shown to prevent the mutation of cancer cells.
Ingredients
5 chopped tomatoes
1 stalk of celery
1 cucumber
Cayenne pepper and a pinch of sea salt
Basil (optional)
Preparation
Blend all ingredients together, and add basil for flavor if desired.
Apple, carrot, and ginger juice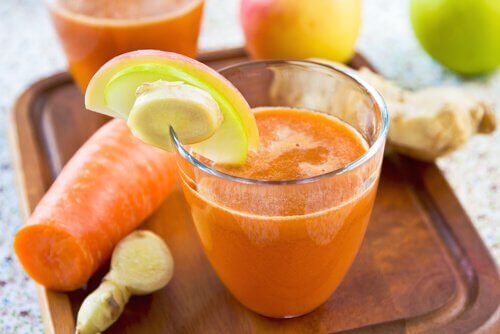 Our last recipe is for a
juice made with apple, carrot, and ginger to minimize the formation of cancer cells
. Ginger is considered to be one of the most effective natural treatments for cancer in the world, so it's highly recommended. Additionally, this beverage gives your body energy and has anti-inflammatory, antioxidant, and soothing properties.
Ingredients
5 apples
3 carrots
Ginger root
Preparation
Wash all ingredients carefully. Peel the apples, carrots, and ginger. Chop the apples and carrots into small pieces, and grate the ginger (use ginger sparingly, as it has a strong and spicy flavor). Blend them together with a little water for a smooth consistency.
Remember!
The effectiveness of all of these beverages lies in their antioxidant content as well as their ability to balance your body's pH. Several studies have been done on the subject of cancer and how to best treat and prevent it, and they've found that an alkaline pH in the bloodstream often inhibits the development of cancerous cells.
See also: 12 little known benefits of lemons
Finally, we recommend that you add a little garlic to your daily diet. When eaten raw, garlic provides amazing benefits – not just for cancer treatment and prevention, but for other diseases such as diabetes.