5 Ideas to Recycle Plastic Bottles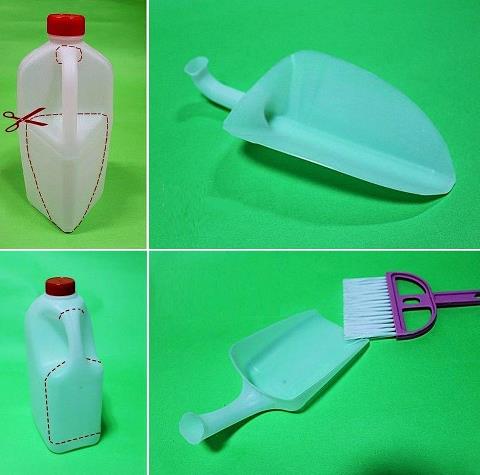 Plastic bottles or PET represent one of the major concerns for environmental pollution. Despite being able to be recycled, yet many are thrown away and end up in our rivers and oceans, for example, becoming a harmful element. But we can apply fun and original ideas for turning them into practical objects. This is a great idea to put in practice with your children. Do you want to know how to recycle plastic bottles in a fun and creative way? Here we go.
5 fun ideas to recycle your plastic bottles
1. Birdfeeders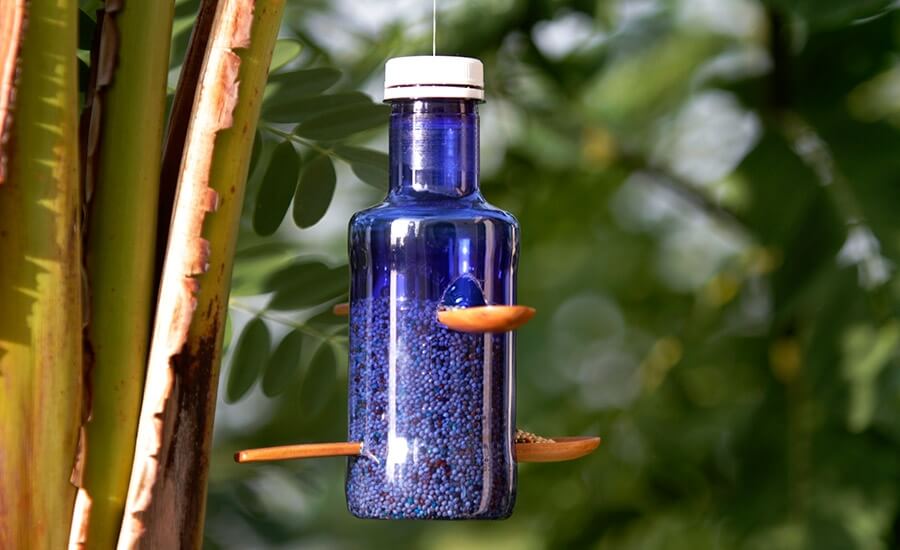 See how easy it is? This is an excellent way to find a new utility to your plastic bottles, also helping our wildlife. Having a bottle filled to the top of millet or barley will be nice and pleasant, because every day you will have next to your window or in your garden, a constant coming and going of birds that eat what you leave them there. But how do we do it? as you see in the image the task seems quite easy.
We only have to pick up a bottle of any form we like, make two holes in the upper part, through which to introduce a spoon. We will do the same with the bottom. Try to keep it always full of wheat and millet, so that the birds will always fly around your house. Also look for a thread or a small rope to hang it wherever you want.
2. Change purses for your home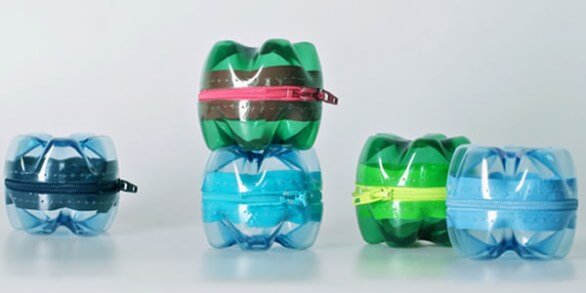 Fun, easy to do and very practical. Do you want to have one place for your keys, your buttons or medicines of the day? Then there is nothing as practical and ecological as these bottle purses. Seeing them here you can have a little idea of how to make them. We need the bottoms of two bottles. If they are in colors is even better. Try and find those that have the same form so they can fit together. The hardest thing will definitely be sewing the zipper at the edges of the bottles. If you prefer, you can use a resistant glue to stick the zippers to the plastic. A very simple idea that you'll love.
3. Pots for your home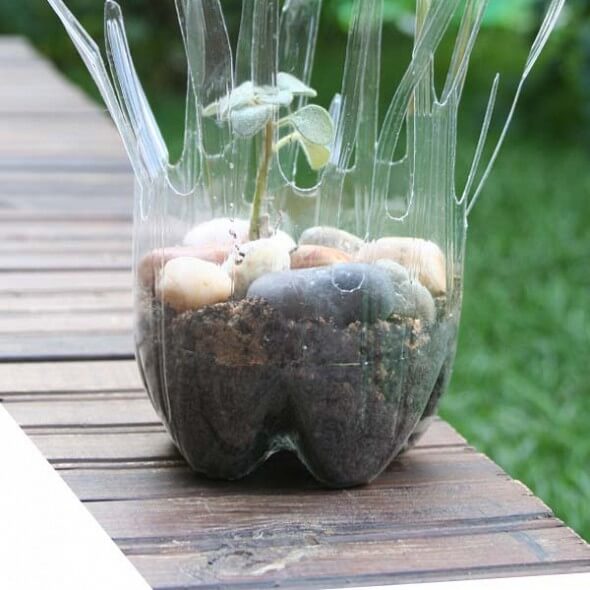 Have you seen how practical they are? There's no excuse for not having your own garden and growing all kinds of medicinal plants, for example. Dandelion, mint ? Anything you want, as long as you contribute with quality ground and substrate, good nutrients and water. To make a flowerpot you just have to cut the bottom of the bottles. If they are larger it is even better and more practical. If you leave a little more of the bottle you'll get a sort of "mini-greenhouse" very handy if for example you want to plant a few tomatoes. You already know that you need heat, then you will only have to move them in another place so that they can continue to grow. If you use colored bottles you will give a personal touch to your garden.
4. Accessory for household cleaning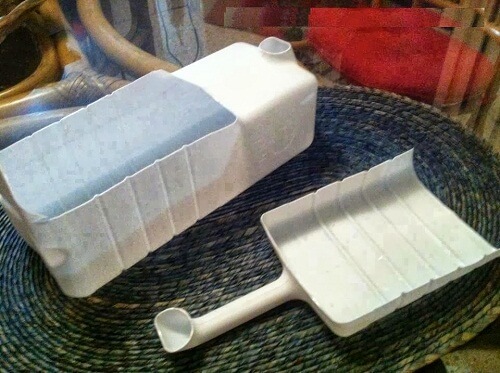 It will surely be of great help: a simple dustpan to complement household cleaning, or to use with a brush and clean the car if you wish. It is a good idea, isn't it? To make your own dustpan, you have to reuse a plastic bottle similar to the one in the image. The important thing is to have this handle that will help you grab the dustpan. Use a marker to define a line and cut little by little until you achieve the desired form. Most of all, remember to take advantage of the bottle handle!
5. For not losing the clothespins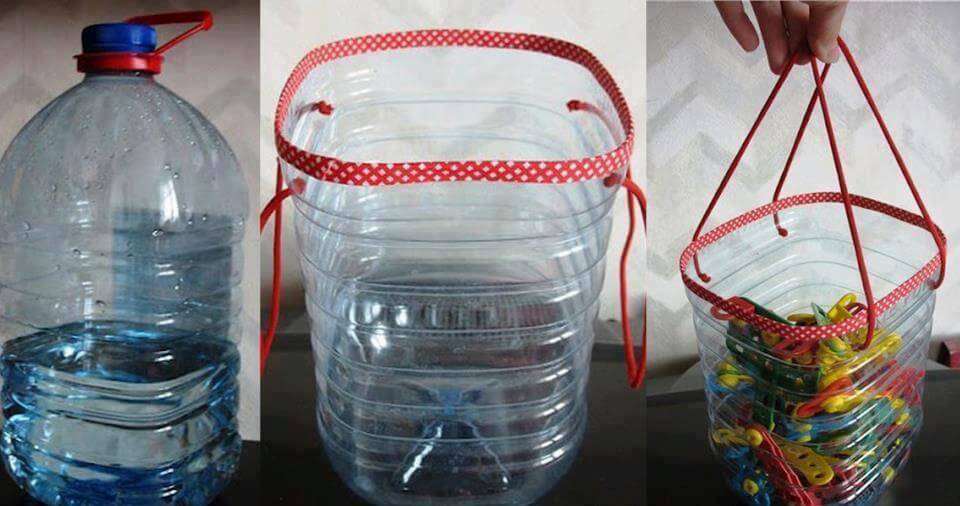 Really beautiful and practical, thus we never lose our clothespins. What do you need? A large plastic water bottle that you can normally find on the market. We cut the bottle carefully using more or less half of it, enough to fit all that clothespins we usually use. Look for a beautiful and striking fabric to finish the edges of plastic, thus you will not cut yourself while using it. You can sew it – which is not quite easy – or use a good fabric glue to stick it to the plastic bottle.
Finally, make four holes to add a bottle handle for your little basket of clothespins as you see in the picture. It is easy and fun to reuse and recycle plastic bottles. Every day we throw many of them away, so while we take them to a yellow container for plastic, for its proper recycling, it never hurts to use our imagination to give them new roles for our home. Children will love to help you!
Images courtesy of "eco-Intelligence"