Five Natural Homemade Conditioners for Shiny Hair
Homemade cosmetics are a fantastic option to avoid using harmful chemicals and get the hair you want. Try these recipes!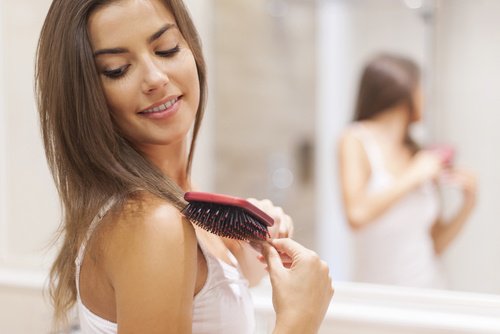 Making homemade cosmetics is very popular right now, mostly because they are more economical and all natural.
When it comes to hair lotions such as conditioners, it's much safer to opt for alternatives that don't contain parabens, silicones, or paraffins.
These substances can be detrimental to your health and have negative effects on your hair.
Discover the 5 best homemade natural conditioners to get shiny, soft and silky hair.
What you should know about conditioners
Conventional conditioners contain chemicals and other petroleum products that penetrate the skin through the pores and enter the bloodstream, which can be detrimental to your health in the short and long term.
In addition, these components only provide a satisfactory result immediately after using.
However, after using a regular conditioner, your hair can become dirtier rather quickly.
In the long run, these conditioners alter the natural production of sebum and cause your roots to become greasy while drying out your ends.
5 natural alternatives
There are several homemade natural options that can be used as conditioners for all different types of hair. Keeping reading to discover what they are!
1. Apple cider vinegar
Our grandmothers used apple cider vinegar to get shiny, healthy hair.
Although the smell of vinegar disappears when the hair dries, you can avoid it by mixing it with a few drops of essential oils (lavender, mandarin, mint, etc.) before rinsing your hair.
How to apply
Use a spray bottle and add ¾ parts of vinegar and ¼ water. Always use after shampooing.
2. Beer
Yes! Beer is not only a refreshing drink but also an excellent conditioner to add shine and softness to your hair.
Beer is rich in antioxidant nutrients and different types of vitamin B. It also contains silicon, an essential mineral to maintain good hair structure, especially for people with fragile and brittle hair.
Before rinsing your hair, wash it with nonalcoholic beer (to avoid dryness). Let it act for a few minutes before rinsing.
It's not necessary to use this conditioner every day.
Using it just once a week will be more than enough, and you can alternate it with another option from this article.
3. Coconut oil
Extra virgin coconut oil is one of the best remedies for normal or dry hair with split ends or hair that has been mistreated by salon treatments.
To use this conditioner, apply it to wet hair before shampooing, up to a few hours before washing. This will nourish the hair fibers well and won't leave your hair greasy after taking a shower.
Apply it from the middle of the hair to the ends, once or twice a week.
In addition, its delicate and tropical aroma is delicious as a hair perfume.
4. Egg yolk and lemon juice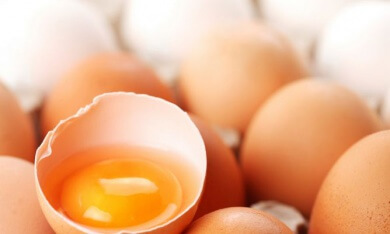 The combination of these ingredients is ideal for conditioning any type of hair, especially for greasy or flat hair:
Egg yolk is rich in fats, which deeply nourish the hair follicle, and vitamins (A, B12, B6, B2, B1, D, E and folic acid), making it a nourishing cocktail for your hair.
Lemon juice gives your hair a lot of shine. However, we can't use it alone as it would really dry out the hair fibers. For that reason, the combination of these two ingredients is excellent.
Ingredients
1 egg yolk
Juice of ½ a lemon
How to apply
Beat the raw egg yolk and combine it with the lemon juice. Then, apply the mixture to your hair, leaving it to work for some time.
In the shower, wash with our usual shampoo.
5. Jojoba oil
Jojoba oil is one of the best ingredients for cosmetic use. It's the type of vegetable oil with a texture most similar to the natural sebum of the skin and hair.
Because of this, it's absorbed much more easily and provides deep hydration.
How to apply
Apply the jojoba oil in small quantities before washing your hair with your usual shampoo.
You can also add a drop to your ends at any time if they tend to dry or split.