5 Homemade Masks to Reduce Enlarged Pores
As well as helping reduce enlarged pores, these masks also help to unblock them, so you can avoid the appearance of blackheads, pimples, or acne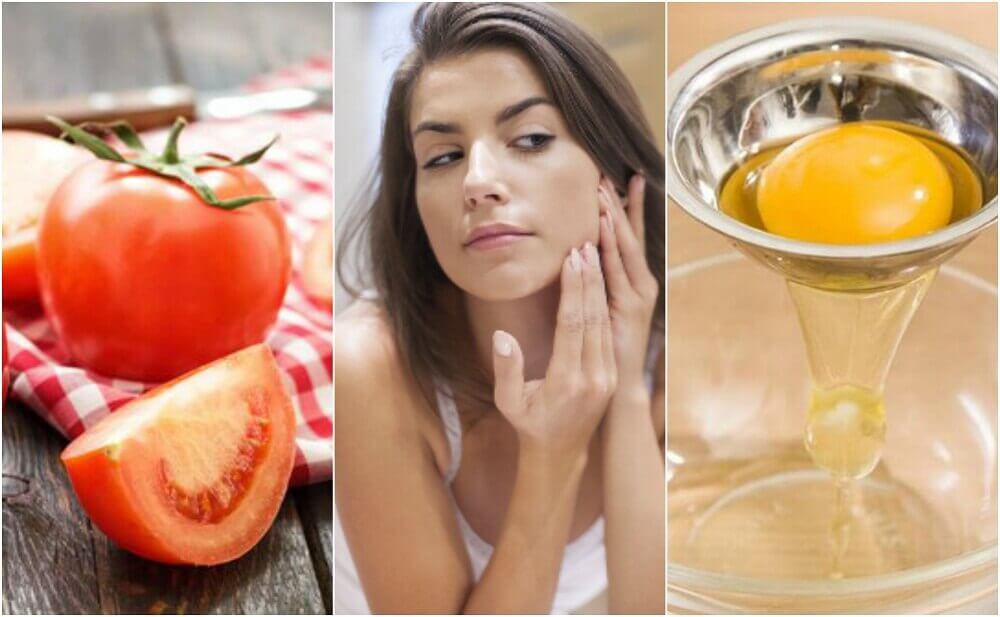 Have you ever heard of homemade masks? Pores protect you against aggressive agents in your environment and help regulate body temperature. However, in some areas they are more noticeable than in others. Generally, their size varies depending on genetics, activity of sebaceous glands, and hormonal changes.
This is often why they tend to dilate, especially in the "T zone" of the face, back and arms, increasing the appearance of blackheads and acne.
Fortunately, to avoid these imperfections, we can prepare some homemade masks from natural ingredients to help us to reduce their size effectively.
In this article we want to share in detail 5 good options, so don't hesitate to add them to your regular beauty routine.
Try them out!
1. Tomato and lemon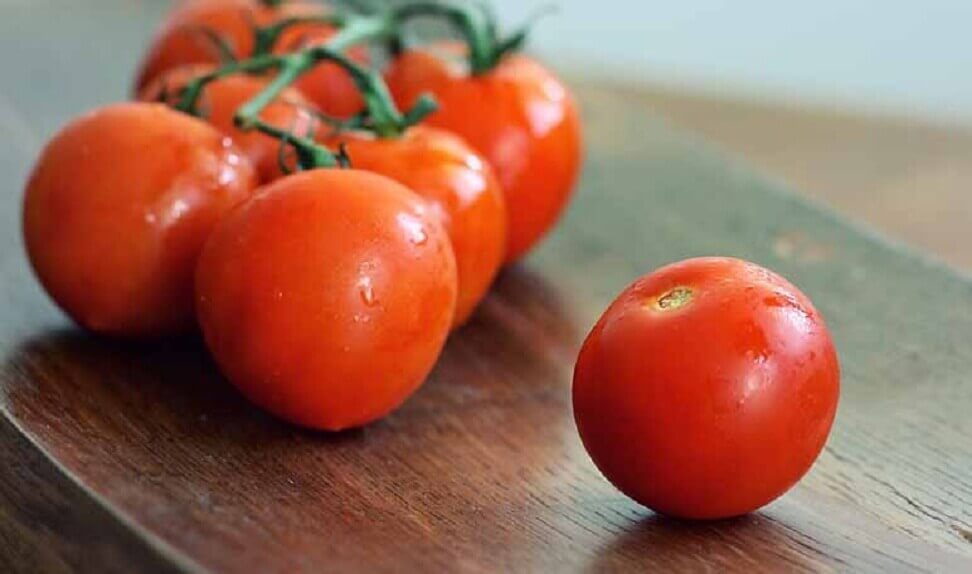 Tomatoes contain natural acids and polyphenols that, if used on the skin, help reduce the size of pores.
Combined with lemon juice it allows us to remove excess grease and other waste that often causes blackheads and pimples.
Ingredients
1 ripe tomato
The juice of ½ lemon
Preparation
Crush a ripe tomato and mix it with the juice of half a lemon.
How to apply
At night, after removing makeup, rub the mask all over your face, focusing on the areas with enlarged pores.
Leave it on for 20 minutes and rinse.
Use it 2 or 3 times a week.
Avoid using it during the day.
2. Almond flour and honey
Because of it exfoliating and repairing properties, this almond and honey mask helps to clean clogged pores while regenerating cells.
Its fatty acids, amino acids, and enzymes stimulate the sebaceous glands, reducing excess sebum or and also dryness.
Ingredients
1 tbsp. of almond flour (10 g)
2 tbsps. of honey (50 g)
Preparation
Mix the almond flour with a couple of tablespoons of honey.
How to apply
Rub the product over the areas you wish to treat, and perform gentle circular massages for 3 to 5 minutes.
Rinse with warm water and repeat 3 times a week.
3. Natural yogurt and calendula oil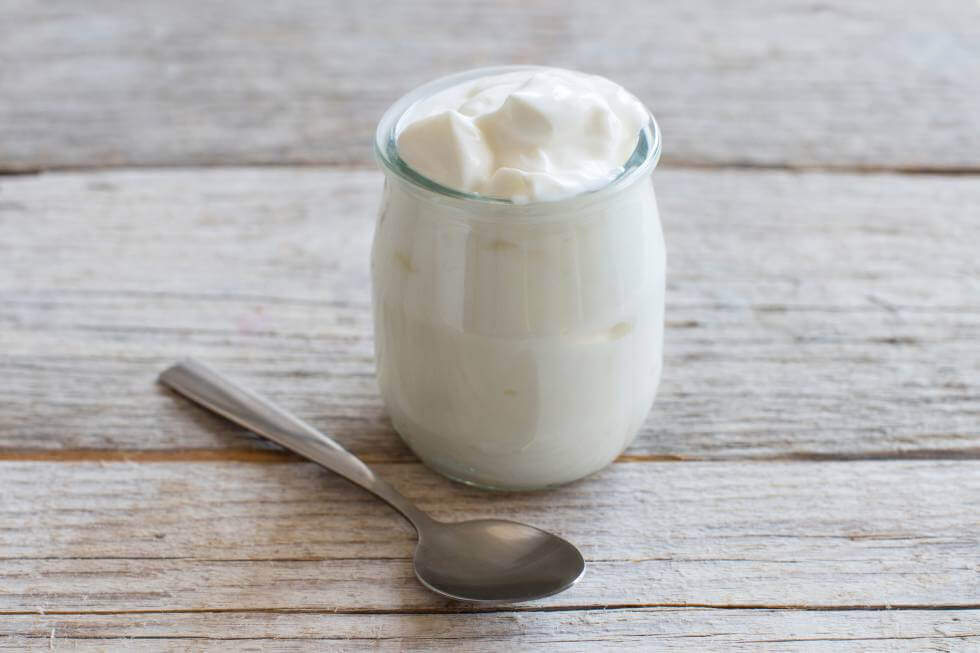 The lactic acid in natural yogurt helps restore the natural pH of the skin, sealing the enlarged pores and reducing acne.
Its effects are combined with the antibacterial and anti-inflammatory power of calendula oil, a product that protects against infections.
Ingredients
3 tbsps. of plain yogurt (60 g)
1 tsp. of calendula oil (5 g)
Preparation
Pour the tablespoons of plain yogurt into a bowl and mix with the calendula oil.
How to apply
Spread the mask over the desired areas and leave it to act for 40 minutes.
Rinse with warm water and use it 3 times a week.
4. Egg white and lemon juice
The amino acids in egg white combined with the vitamins and minerals of lemon juice allow us to obtain a regenerating and exfoliating treatment, ideal for cleaning clogged and dilated pores.
Its regular application keeps the skin free of dead cells and excess sebum.
Ingredients
1 egg white
1 tbsp. of lemon juice (10 ml)
Preparation
Beat an egg white and mix with a tablespoon of lemon juice.
How to apply
After cleaning your face, leaving it free of makeup, spread the treatment to cover your face completely.
Leave the mask on for 40 minutes and remove it with plenty of warm water.
Use it only at night, twice a week.
5. Coconut milk and rose water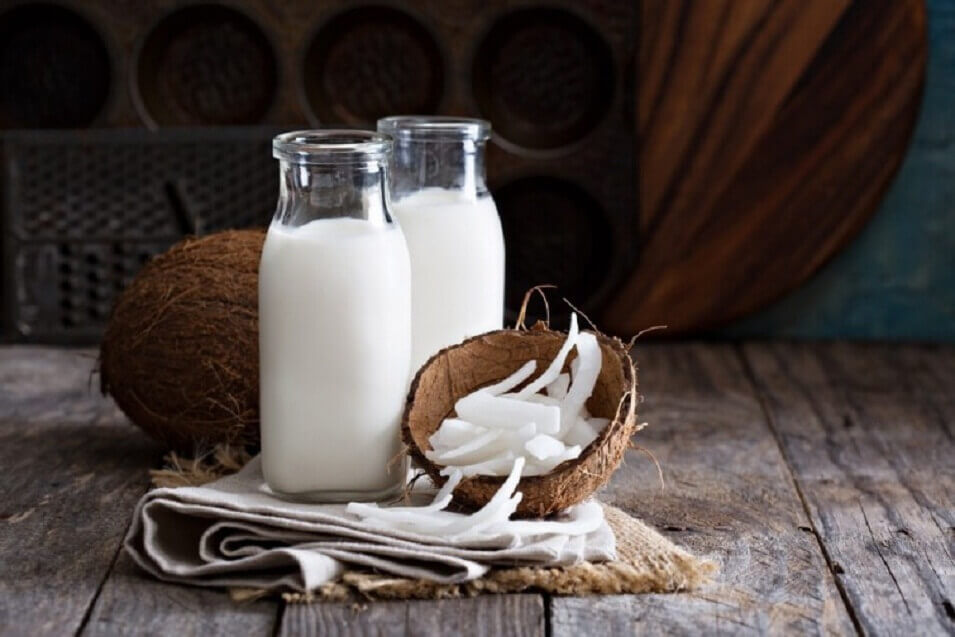 Coconut milk is an ingredient rich in amino acids and antioxidants which help cellular regeneration of the skin.
Its mixture with rose water results in an astringent and moisturizing tonic, ideal for cleaning pores and regulating the activity of the sebaceous glands.
Ingredients
5 tbsps. of coconut milk (50 ml)
3 tbsps. of rose water (30 ml)
Preparation
Put the ingredients in a bowl and mix until a you get a smooth mixture.
How to apply
Rub the mixture all over your face and leave it act for 30 minutes.
Rinse with cold water, or remove the excess with a damp cloth.
Repeat this 2 or 3 times a week.
Do you have pimples or blackheads? Do your pores look open? If so, we encourage you to try any of the masks mentioned and treat your skin without spending too much.