5 Homemade Masks for Shiny and Silky Hair
If you want to have great hair, you have to consider applying some natural products. Try some of these options!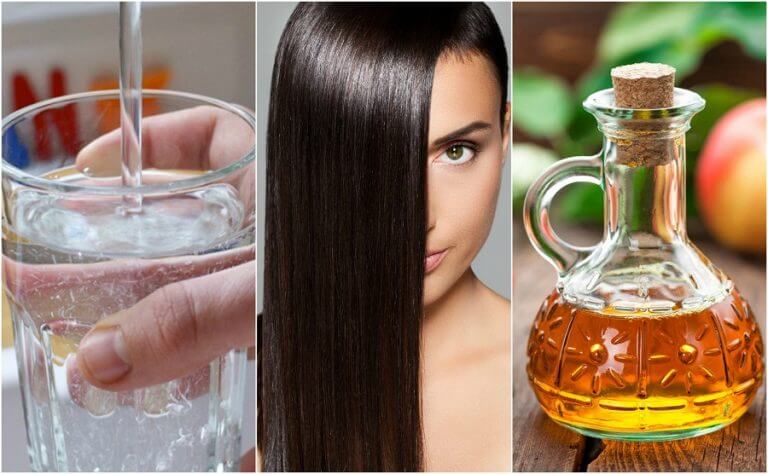 How many products to you apply to your hair each day? Do you expose it to changes in temperature with the straightener and dryer? How often do you dye it? There are many factors that can keep you from having shiny and silky hair. 
To achieve this effect, you should adopt the habit of regularly applying some homemade masks. Choose one of the following options.
1. Aloe vera for shiny and silky hair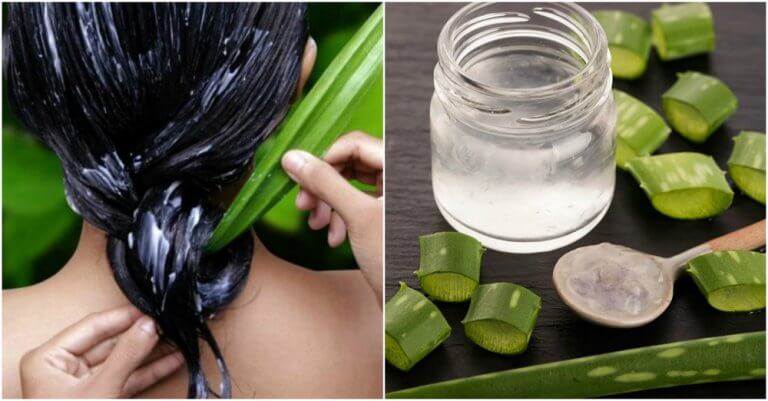 Aloe vera is an exceptional source of enzymes that repair the hair's damaged cells. These damaged cells are the cause of dandruff and dryness.
When you apply the gel, you improve the health of your follicles so that you can get shiny and silky hair with constant growth. This combination leaves it hydrated, conditioned and frizz-free for the entire day.
Ingredients
5 tablespoons of aloe vera gel
2 tablespoons of water
1 spray bottle
Preparation
First, mix the aloe vera gel with a spoon or stick until you have a creamy consistency.
Then, add the 2 tablespoons of water and mix.
After, put this mixture in the spray bottle and shake well.
Wet your hair with this mask and let sit for 10 minutes or until it has dried.
After, wash your hair with only water.
Apply 3 times a week.
2. Warm massage with oil
This hot oil massage will stimulate the hair follicles and help with their growth. In addition to helping you have shiny and silky hair, this massage fights dryness and itching.
Coconut oil has triglycerides that deeply penetrate the layers of your hair and directly nourish it. Meanwhile, olive oil provides antioxidants and fats that hydrate, while vitamin E repairs existing damage and prevents future problems.
Ingredients
2 tablespoons of coconut oil
2 tablespoons of olive oil
1 capsule of vitamin E
A cotton towel
1 liter of water
Preparation
First, mix the oil with the vitamin E capsule in a small container and then heat it.
Submerge the towel in the heated water (being careful that you don't burn yourself).
Then, wring out the towel and be careful to not let it get cold.
Apply the heated mixture of oil and vitamin E to your hair.
Then, give yourself a soft massage for 5 minutes.
Cover your hair with the towel and lets sit for 30 minutes or until the towel cools off.
Rinse your hair with fresh water and comb through it.
Apply 2 times a week. 
3. Egg mask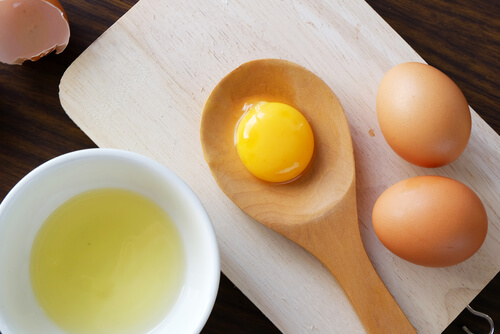 Eggs are the most abundant, cheap and easy sources of protein that you can find. By using them, you will get shiny and silky hair because eggs repair the damage caused by temperature changes. 
Use this mask to have manageable hair that's hydrated and without knots.
Ingredients
A whole egg
1 tablespoon of olive oil
1 tablespoon of honey
A shower cap
Preparation
First, combine the egg, oil and honey until you have a homogeneous mask.
Then, apply the mask from the scalp to the ends.
When your hair and scalp are well covered, put on the shower cap.
After, let sit for 30 minutes and then rinse with cold water and sulfate-free shampoo.
Finish by applying a natural conditioner.
Apply this mask two times a week.
4. Fenugreek mask
Fenugreek seeds are rick in proteins, iron, vitamin C, potassium and lecithin. These nutrients help to prevent hair loss, dandruff and constant damage.
Apply this mask twice a week to get shiny and silky hair.
Ingredients
Preparation
First, add the fenugreek seeds to the water and let sit overnight.
In the morning, blend the fenugreek and water until you have a homogeneous texture.
Apply the paste to your scalp and massage until you cover all of your hair.
Let sit for 30 minutes.
Then, wash your hair with sulfate-free shampoo.
Rinse with a natural conditioner.
5. Onion juice and lavender mask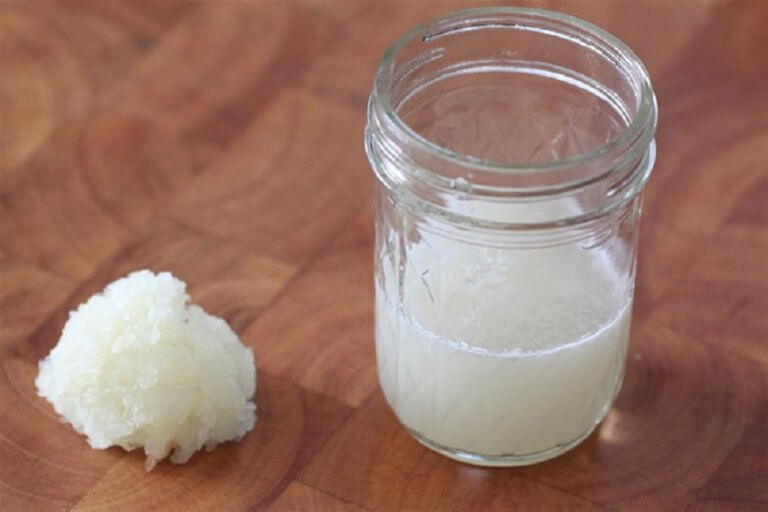 Onion juice makes curly hair more manageable and helps with its growth. This is because of its high content of sulfur, a chemical that improves blood circulation and nourishes the scalp. Onion juice is also rich in biotin, manganese, flavonoids, vitamin C, phosphorus and folic acid.
Meanwhile, lavender oil hydrates your hair and reduces the onion smell, something that bothers a lot of people.
Ingredients
1 large white onion (just the juice)
1 tablespoon of essential lavender oil
Preparation
Mix the two ingredients until you have a well-combined solution.
Apply the solution to the scalp and hair.
Massage for about 10 minutes. Let sit for another 10 minutes.
Wash your hair with natural shampoo and rinse.
Apply 3 times a week.
What are you waiting for? Remember that beauty is more a question of care and good habits than it is of luck.