5 Home Remedies to Remove Plaque from Teeth
These remedies are really effective at removing plaque, but they should be used in moderation as they can be really aggressive and may weaken teeth with continued use.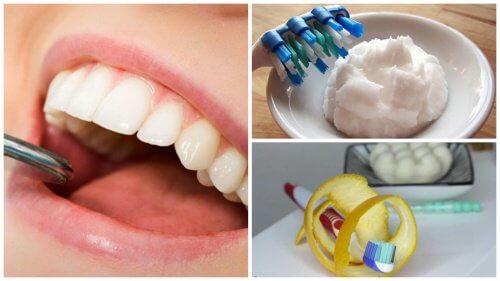 Plaque is the yellowish bacterial overgrowth that attaches to the tooth enamel, especially in the areas around the gums.
It's composed of mineral salts, food and other residues that promote bacterial growth and the appearance of ugly stains on the surface of your teeth.
Since it forms a rough surface for food particles to cling to, it attracts more particles to form a hard layer. Over time, this interacts with certain foods, releasing acids that cause tooth decay and inflammation.
This makes developing healthy oral hygiene habits absolutely essential. Follow some routine habits to prevent the appearance of oral health problems.
The good news is that there are several home remedies that can help you remove plaque without affecting your oral health.
Below, we'll share 6 of the best remedies. Don't hesitate to give them a try before resorting to costly or aggressive treatments.
1. Baking soda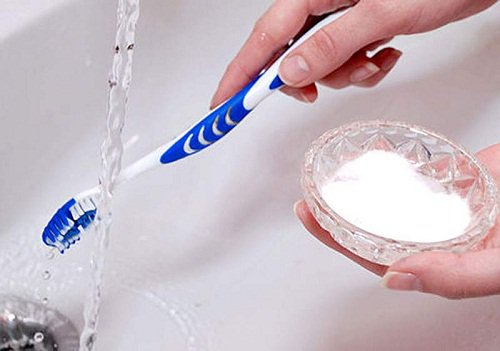 Baking soda is a classic remedy for removing the plaque and tartar that form on teeth.
This ingredient is abrasive, neutralizes harmful acids and inhibits the growth of bacteria that cause dangerous infections.
Ingredients
1 teaspoon baking soda
¼ teaspoon salt
Directions
Combine the two ingredients and moisten with a little water to create a paste.
Use the paste to brush your teeth and let work for 5 minutes before rinsing with plenty of water.
Avoid ingesting the mixture.
Don't forget to read: 7 Baking Soda Recipes to Remove Acid from the Body



2. Orange peel
The vitamin C in orange peels is one of the best agents for combating bacterial growth and the accumulation of residues on the tooth enamel.
Ingredients
Directions
Take a fresh orange peel and rub the interior (white part) across the teeth for three minutes.
Repeat the treatment each night before going to bed.
3. Strawberries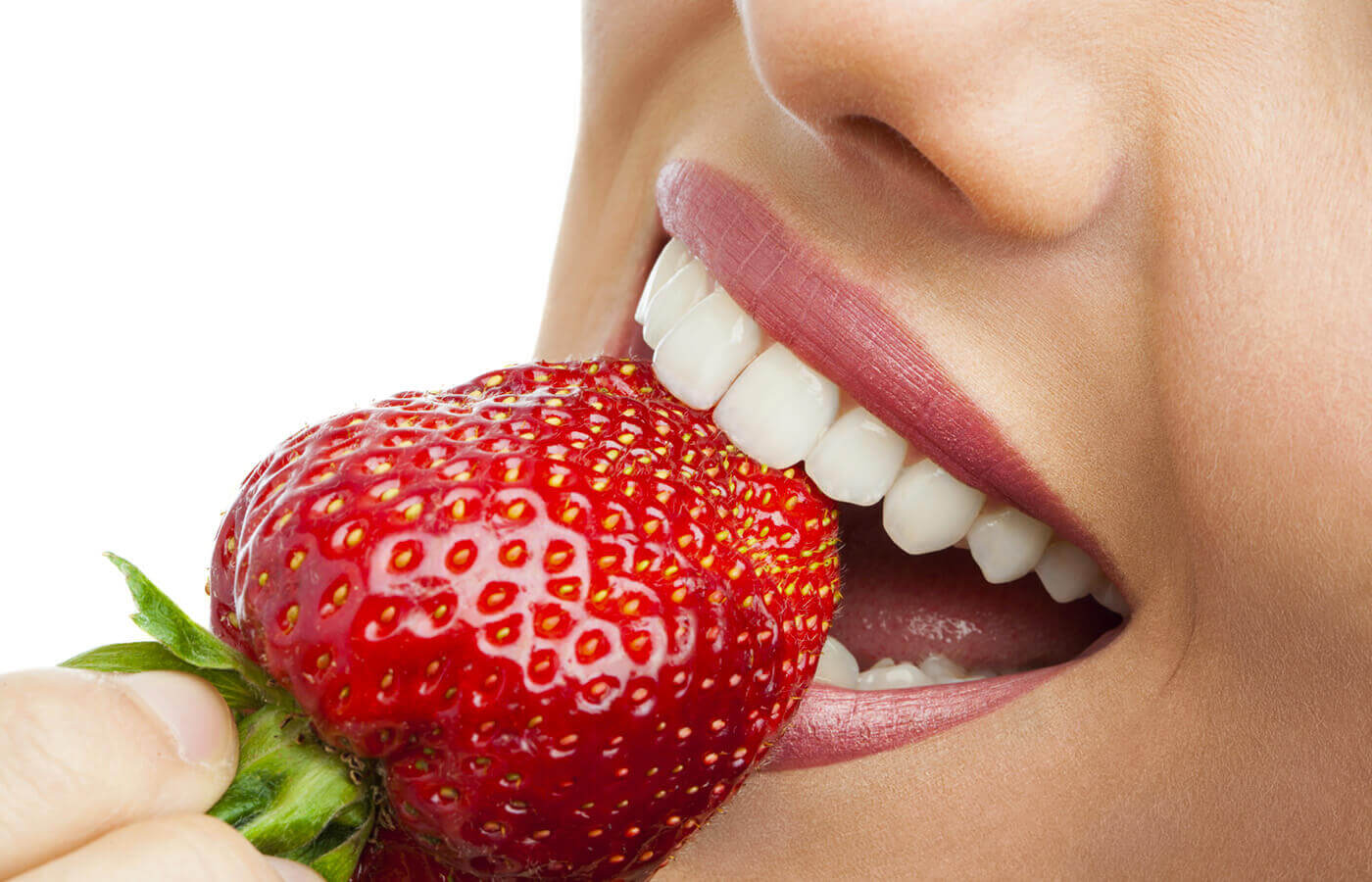 Natural acids contained in strawberries alter the environment that bacteria need to grow on teeth.
They reduce tartar, prevent loss of tooth density and have an alkalizing effect on the body.
Ingredients
Directions
Cut the strawberries into chunks and then puree.
Rub the pureed strawberries on your teeth every day for at least 7 days.
4. Parsley leaves
This plant has antibacterial and astringent properties that improve oral health in general.
Using parsley in an oral rinse helps remove plaque and kill the bacteria that cause halitosis.
Ingredients
6 parsley leaves
1 cup water
Directions
Remove the leaves from the stem and add them to a cup of boiling water.
Let brew for 10 minutes, then gargle with the solution and brush like usual.
Repeat three times daily.
If you like, you can make a paste with the leaves and rub on the teeth for three minutes.
5. Homemade toothpaste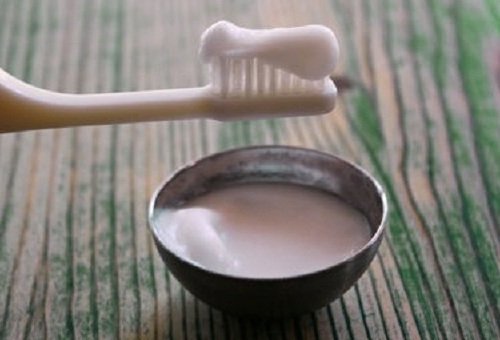 Making an anti-plaque paste is really easy and doesn't require any harsh chemical ingredients.
This remedy takes advantage of the antibacterial compounds in coconut oil along with the beneficial properties of baking soda. These two ingredients combine to create a really effective and ecological remedy to remove plaque and whiten teeth.
Ingredients
½ cup organic coconut oil
2 tablespoons baking soda
2 packets powdered stevia
20 drops mint essential oil
Directions
Combine all the ingredients in a seal-able glass container to form a homogeneous paste.
Scoop a little of the paste with your toothbrush and brush your teeth as if it were regular toothpaste.
Repeat three to four times a day.
Want to know more? Read: Say Goodbye to Oral Health Problems with This Natural Remedy
6. Fresh lemon juice
The alkalizing and lightening properties of lemon juice are useful for whitening teeth and dentures with tartar buildup.
Use in moderation as overuse may weaken tooth enamel.
Ingredients
The juice of ½ a lemon
¼ cup hot water
Directions
Dilute the lemon juice with the hot water and use the mixture to brush your teeth for five minutes.
Use once daily.
Remember that in addition to taking advantage of these home remedies, improving your oral hygiene habits is essential. Floss after brushing and use an antibacterial mouth rinse.