5 Home Remedies for Muscle Relief
When we need muscle relief, oftentimes homeopathic treatments work best. We can use natural treatments such as aromatherapy and physical exercise.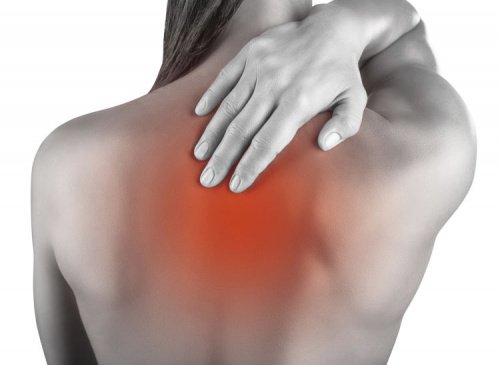 Many of us suffer from muscle pain and soreness that makes exercise uncomfortable. It can even cause you pain while you are relaxing. Today we'll talk about home remedies for muscle relief so you can get rid of spasms and be on your way.
Constant overexertion and physical stress are two of the principal causes of uncomfortable muscle spasms that interrupt our day. These are knots that prevent blood from flowing to all the muscle cells, which causes a buildup of toxins.
As a result, the nerve endings react and send signals to the brain that are translated as an irritating sensation of pain and inflammation.
The affected area may stand out as a bulge that is sensitive to massage or when trying to move. The treatment for these symptoms includes analgesics and anti-inflammatory medicine that should only be taken with medical supervision.
However, there are several home remedies that can be used to accelerate recovery without the risk of negative side effects.
Below we'll list the 5 best tips for muscle relief to use when this happens to you.
1. Aromatherapy to Loosen Muscle Knots
The aromas that certain plants and spices give off have calming effects that decrease stress and muscular tension.
Enjoy essential oil therapies such as:
Camphor
Rosemary
Thyme
Lavender
Marigold
Eucalyptus
2. Therapeutic Bath for Muscle Relief
Epsom and relaxing oil baths relieve muscle spasms, reduce inflammation and pain.
Ingredients
2 liters of hot water
1 cup of Epsom salts (250 g)
5 drops of marjoram essential oil
6 drops of rosemary essential oil
5 drops of lavender essential oil
Instructions
Heat the two liters of water and mix in the Epsom salts and essential oils.
Pour into a bathtub and add cold water to regulate the temperature.
Enjoy a 10- to 15-minute relaxing bath and repeat as necessary.
3. Arnica Balm
Arnica is a plant with anti-inflammatory properties that provide muscle relief. It has been used in homeopathic medicine for hundreds of years and continues to be a natural pain reliever for topical use.
Ingredients
2 cups of coconut oil (480 g)
1 handful of dried arnica flowers
4 spoonfuls of ground Cayenne pepper (40 g)
1/2 cup of beeswax (100 g)
1/2 spoonful of rosemary essential oil (optional) (2 g)
Instructions
Soak the arnica flowers in a container with the coconut oil 12-24 hours so that they dissolve.
Once this time has passed, blend the flowers well in a food processor.
Next, put the arnica and coconut oil mix in a pot on low heat.
Add the cayenne pepper and stir until mixed well.
Let sit for 12 hours, stirring occasionally.
Once this time has passed, pour into a glass container.
Use a strainer to filter the herbs from the balm.
Stir at low heat again, adding the beeswax until it is evenly mixed.
When done, remove from heat and add essential oils.
Wait until cool before rubbing into tired and sore muscles.
Avoid using on the face as it may provoke irritation.
4. Clay and Rosemary Treatment
The combination of clay and rosemary is an anti-inflammatory treatment for muscle spasms.
Ingredients
1 spoonful of rosemary (10 g)
1 glass of water (250 ml)
3 spoonfuls of green clay (30 g)
1 teaspoon of hot ointment (5 g)
Instructions
Put the water to boil, then add the spoonful of rosemary and allow it to reduce for 10 minutes.
When the infusion is ready, mix with the green clay to form a creamy paste.
Apply to the sore areas and let sit for 20 minutes.
When done, dilute with lukewarm water and finish by rubbing in the hot ointment.
5. Physical Exercise
Many think that rest is the best treatment for muscle pain. However, physical exercise is proven to be one of the best ways to recover more quickly.
Stretching and physical activity stimulate circulation and help eliminate excess toxins from the body.
Recommended practices:
Yoga
Taichi
Pilates
Swimming
All of these can help undo the knots that block the correct flow of blood to the muscles.
However, if nothing seems to work after a few days, consult your doctor for other kinds of muscle relief therapy.
It might interest you...