5 Fast, Easy and Healthy Breakfast Recipes
Breakfasts sets you up for a healthy start to the day with a shot of nutrition and balance.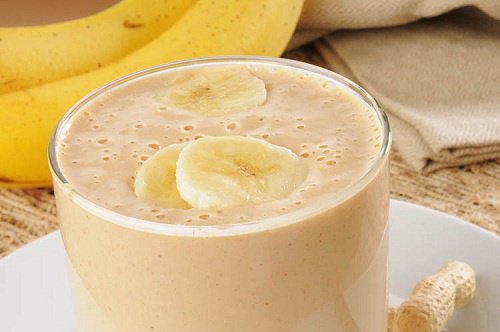 Breakfast is the most important meal of the day because it gives you energy to get through the rest of the day. If you are looking for healthy breakfast recipes that are fast and easy then you'll be interested in the following options!
Avocado and egg sandwich
Sometimes, simple is best. This recipe only has a few ingredients.
2 slices of whole wheat bread, toasted.
1/2 avocado blended.
Salt and pepper to taste.
Two eggs.
Cooking spray.
Preparation
Layer the avocado onto the toasted bread, adding salt and pepper.
Cook the eggs. We recommend scrambled.
Fill your sandwich with eggs and enjoy.
Wheat hotcakes with blackberries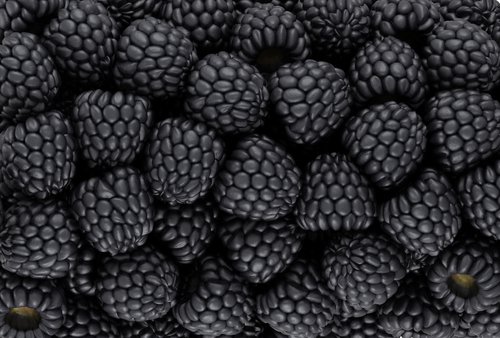 The ideal alternative for breakfast when you want something that won't cause you to gain weight, is healthy and nutritious. This recipe also has oatmeal, which contains high amounts of fiber that should be consumed during breakfast. You'll get 12 hotcakes from the following recipe.
Ingredients
1 1/4 cups of quick cook oatmeals.
1/2 cup whole wheat flour.
3 tablespoons of brown sugar.
1/2 tablespoon of baking soda.
Pinch of slat.
1 cup of low fat or skim milk.
1 egg.
1 egg white
1 tablespoon of butter.
1 tablespoon of lemon zest.
1 cup of blackberries.
12 cup of maple syrup.
Preparation
In a bowl combine the oatmeal, flour, baking powder and salt.
In another bowl combine the milk and eggs, egg whites, butter and lemon zest. Mix in slowly to the dry ingredients.
Mix in the blackberries gently and cool in the refrigerator for 30 minutes.
Preheat the oven to 200 degrees and on a oven safe platter, sprayed with cooking spray, dish out hot cakes evenly spaced.
Bake for three minutes until bubbles appear.
Flip and let cook on second side.
Serve with syrup and light serving of butter.
Peanutbutter and plantain smoothie
Blends or smoothies are a great option for those on the go. For this recipe, blend 1 plantain frozen with two tablespoons of peanut butter, 1 cup of almond milk and a handful of ice. Take it with you in a to-go cup to the gym or on the way to work.
Fruit and yogurt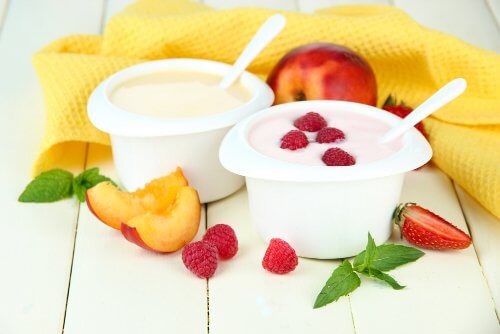 Simple and healthy, fruit and yogurt make a delicious start to your day. Mix 1 cup of natural low-fat greek yogurt with a portion of whatever fruit is in season. If you are a diabetic, take care to watch your blood sugar level, as natural fruits can elevate it.
Burritos
If you want a hint of spice and some Mexican cuisine influence but don't know how to keep the amount of unhealthy fats down, try this recipe for a pleasant surprise. For a single portion you need:
Vegetable oil.
2 eggs
2 whole wheat tortillas.
1/4 cup of low-fat cheese.
1/2 cup of beans.
Salt to taste.
Preparation:
Heat vegetable oil in a pan.
Scramble the eggs and cook.
Once cooked, dish out between the two tortillas.
Sprinkle cheese on top.
Divide the beans between the two servings of eggs and cheese.
Wrap the tortillas securely and heat in the microwave for 30 minutes.
Breakfast should be easy
When you're looking for a healthy and quick alternative to breakfast, these recipes should give you everything you need, including the recommended portion of foods. You should always monitor the portions you consume to ensure your diet is balanced.