5 Beauty Treatments for Your Most Common Skin Problems Using Sugar
Sugar can be the perfect ingredient in beauty treatments. Thanks to its texture, it's great at exfoliating to remove dead skin cells and clean your pores.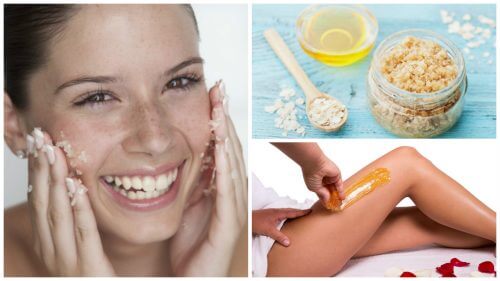 We know it's bad to eat sugary foods and drinks, since sugar in excess it leads to all kinds of metabolic issues. That said, it's still a good product for natural cosmetics, since it revitalizes and protects your skin.
It's even one of the best ways to get rid of dead skin cells and any impurities on your face while working well on blackheads and blemishes, as well.
No matter which kind you use, white or brown, it's an excellent natural exfoliant that can help with common skin problems that affect your appearance.
Many people don't know how to use sugar like this, so below we'll elaborate and share 5 remarkable treatments.
Try them!
1. Sugar mask for oily skin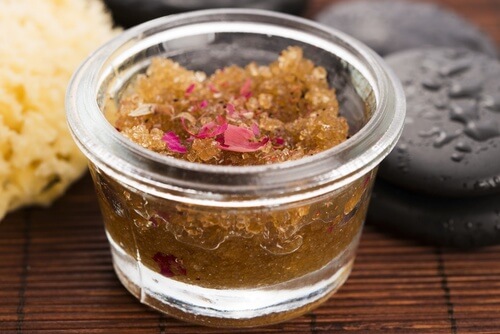 Using sugar as an astringent is a great way to get rid of excess oil on your skin caused by imbalances in your oil glands.
Along with the nutrients in orange peel, it will create a good natural exfoliant to cleanse the pores of your skin.
Ingredients
3 tablespoons of coarse sugar (36 g)
1 tablespoon of grated orange peel (10 g)
2 tablespoons of orange juice (20 ml)
1 tablespoon of honey (25 g)
Preparation
Combine all ingredients in a container and mix until you get a thick paste.
Smooth over your face, let sit for 15 minutes, and rinse.
Use 2 or 3 times a week at night.
2. Sugar hair-removal cream
Due to its sticky texture, sugar is a good way to remove unwanted body hair without using harsh products.
Ingredients
3 tablespoons of coarse sugar (36 g)
2 tablespoons of lemon juice (20 ml)
Water (as needed)
Preparation
Melt the sugar on low heat and mix with the lemon juice.
Add a little water to obtain a thick paste that can be smoothed onto your skin.
Once you create this sugar "wax," apply to your skin in the direction of hair growth and let dry 15 minutes.
Remove the product with a gentle circular massage to help remove the hair.
Use twice a week.
3. Sugar treatment for dry, cracked feet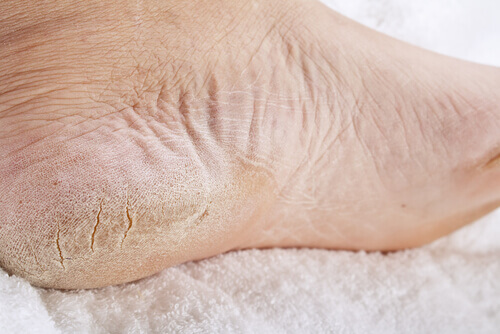 Excessive dryness and constant exposure to certain surfaces can cause cracking, which, if left untreated, will lead to infection.
Fortunately, the softening and exfoliating effects of sugar will help you remove dead skin cells to make them look healthier and smoother.
Ingredients
3 tablespoons of coarse sugar (36 g)
2 tablespoons of olive oil (32 g)
Preparation
Combine the two ingredients in a container until a thick paste is formed.
Smooth the product over the cracked part of your food and gently massage for 5 minutes.
To finish, rinse with warm water and repeat up to 3 times a week.
4. A mask to fight acne on your back
Because of its ability to clear your pores and remove impurities, this ingredient is great at getting rid of blackheads that form on your back.
Here, we combine it with the antibacterial and alkaline properties of honey to enhance its power to fight acne.
Ingredients
3 tablespoons of coarse sugar (36 g)
5 tablespoons of honey (125 g)
Preparation
Melt the sugar in a double boiler and once melted, add the honey.
Mix with a wooden spoon and let sit until it reaches a temperature safe for your skin.
Next, apply the mask over the affected area and let sit 20 minutes.
Rinse with warm water and use 3 times a week.
5. Treatment for rough elbows and knees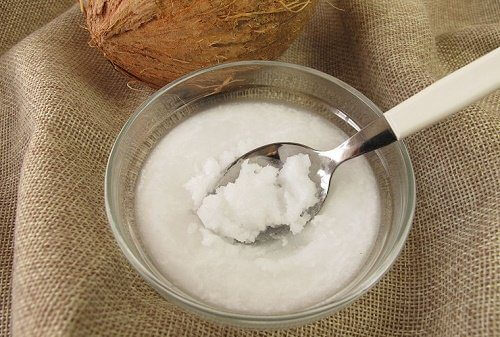 When you combine this great exfoliant with moisturizing coconut oil, you get a great treatment for softening the skin of your elbows and knees.
Ingredients
2 tablespoons of coarse sugar (24 g)
2 tablespoons of organic coconut oil (30 g)
Preparation
Put both ingredients in a container and mix until a thick paste forms.
Clean the areas you wish to treat and apply a generous layer of the mixture.
Make gentle massaging motions and let sit for 20 minutes.
Rinse and use 2 times a week.
Are you ready to try them? As you can see, you already have the perfect ingredient to add to your beauty routine on hand.
Discover for yourself how good it is for your skin!