5 Alternative Treatments for Varicose Veins
One of the most common circulatory problems is varicose veins and they can have varied causes. Discover natural alternative treatments today that can treat them.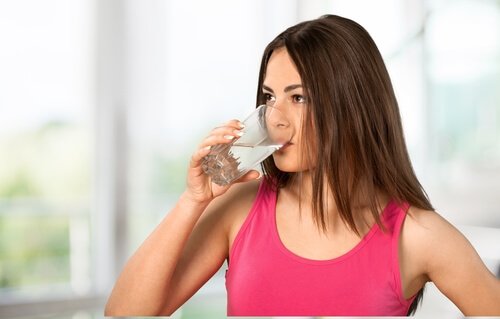 In order to treat varicose veins, we don't always need to turn to medication. In fact, there are many natural alternative treatments of which we can take advantage.
Varicose veins aren't only an aesthetic problem but an organ problem as well. They cause general unwellness and discomfort. Because of their uncomfortable symptoms, "heavy legs" are often a symptom described by many patients with this condition.
Let's remember that varicose veins are blood vessel expansions that hinder normal blood flow to the lower part of the body. As a result, they also complicate the blood flow when it returns to the heart. Worldwide, it's a very common problem.
Varicose vein causes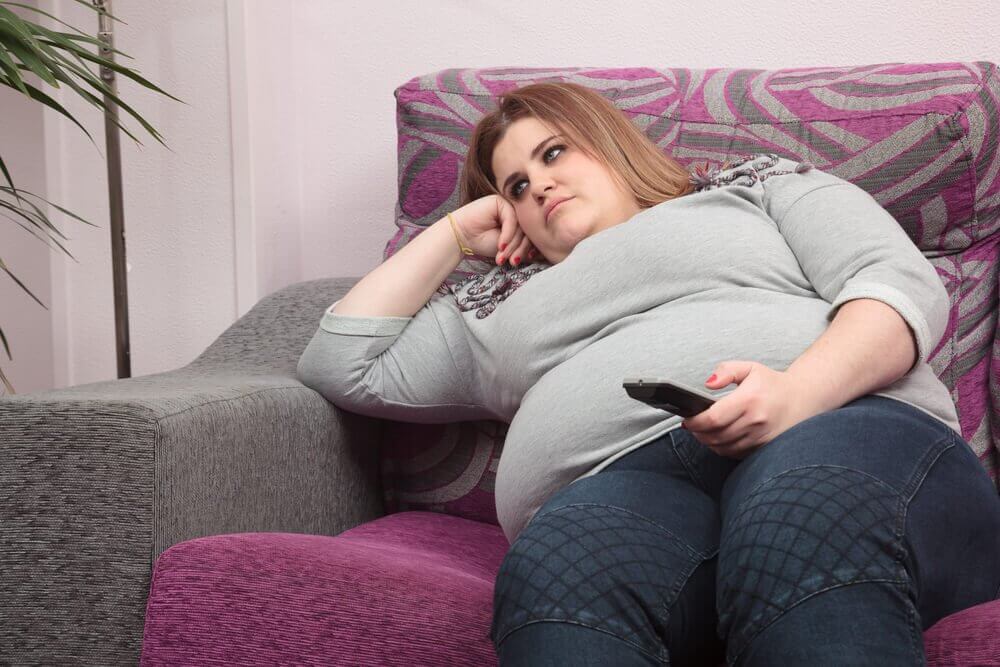 Normally, poor blood circulation causes varicose veins. However, they can also result, indirectly or directly, from factors such as:
Genetic inheritance.
High cholesterol.
Sedentary lifestyle.
Hypertension.
Obesity.
Another influential factor to keep in mind is not paying enough attention to cardiovascular health. As a response, we recommend that you receive an annual check-up. You should especially do so if there is family history or if you suffer from any kind of cardiovascular problem.
Although treating varicose veins is possible, it's more advisable to take preventative measures to spare your physical appearance. There are various alternative treatments available and none of them are as complicated as one might think them to be.
In this sense, varicose veins don't only have medical treatments. Actually, surgery is often only reserved for only the most serious cases.
Also see: 3 Challenges when You Try to Lose Weight
Preventing varicose veins

The best thing that we can do to take care of ourselves is to opt for healthy habits and a balanced lifestyle. This includes the following:
Following a healthy diet.
Stay hydrated.
Exercise regularly.
Avoid standing or sitting for long periods of time.
Additionally, you need to see to the following actions:
Stretch every 2 hours (at least while you're in the office).
Alternate the water temperature when taking a shower. By doing so, you can improve your blood circulation. When you use hot water, it shouldn't be hotter than 38ºC.
Elevate your feet every once in a while so that blood can flow back easier.
Optionally, you can massage your feet with any kind of essential oil for 15 to 20 minutes a day.
Avoid using tight clothing.
Wear comfortable underwear.
Avoid exposing your legs to excessive heat. If you're on the beach or outside, use sun protection.
We recommend that you read: How to Make Natural Sunscreen
Natural alternative treatments for treating varicose veins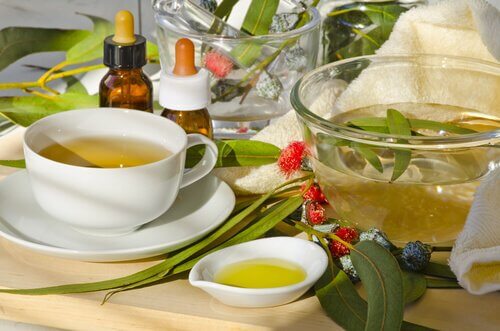 Even though there are a wide range of venotonic and vasoprotector drugs available, there are also natural alternatives for varicose veins. Their effectiveness depends on how often you choose to use them.
The following alternative treatments are also found in many varicose vein medications because they all have been proven to stimulate blood circulation. In addition, many have anti-inflammatory effects (such as in the case of garlic).
Garlic.
Mint.
Bay leaf.
Eucalypto.
Aloe vera.
Carrot.
Sea salt.
Horsetail.
Horse chestnut. 
Among the natural treatment options for treating varicose veins, is the famous aloe vera plant. It's the plant that offers the most aesthetic benefits. Using its gel in cold packs, directly on legs, activates circulation.
If we look at other options, mint, bay leaf and eucalyptus are plants that have a refreshing effect, which is very helpful for treating varicose veins. They can be used as tonics or body lotions, applied directly onto skin. You can use baking soda to make the tonic.
Both bay leaves and marigold petals are very helpful for preparing a paste to treat varicose veins. You can apply the paste on at night and leave it on until morning. You can also take advantage of the plant stem and make a refreshing tonic.
Salt water baths are extremely relaxing, which helps blood circulation considerably. You can add a little apple cider vinegar to the bath to maximize its benefits.
A great advantage of using these natural ingredients is that they're much more economical than their pharmaceutical counterparts. However, we want to emphasize that natural remedies shouldn't be the only treatment that you use. You should aim to use them as additional measures to your physician's recommendations.