4 Ways to Lose Weight with Aloe
Aloe helps the body eliminate toxins and other waste, and when combined with strawberry, pineapple, or ginger can make a delicious beverage. This cleansing diet should only be used for 10 days or less.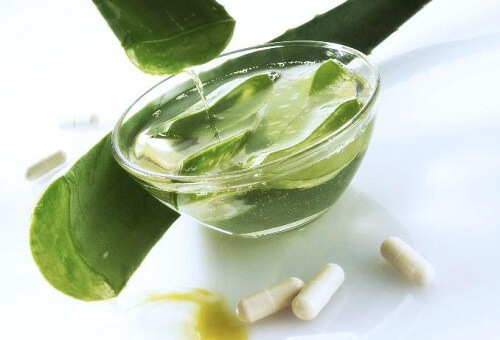 Is it possible to lose weight with aloe? You've probably heard about this natural product that's gaining popularity in the pursuit of better health and weight loss. Well, it is thanks to its detoxifying properties and ability to help us remove excess fat. In the following article, we'll talk about four ways to take advantage of aloe vera to lose weight healthily! 
Losing weight with aloe is possible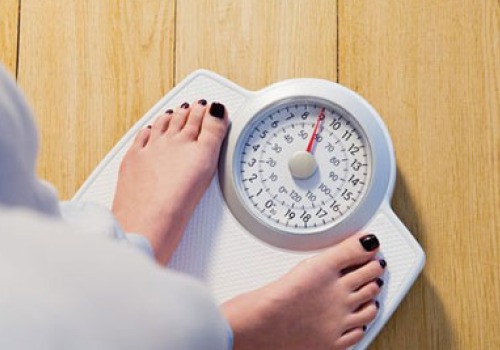 Aloe's weight loss properties are becoming more and more well known. Every day, new uses are discovered for this spiny leafed plant and its wonderful, translucent gel. It's completely natural, and when incorporated into some diets, it can promote weight loss, which is why dietary specialists promote its use. But what really makes aloe help us lose weight?
Aloe vera stands above the rest of nature's products as a detoxifying agent that helps the body remove waste. This is largely due to one of its components called aloin, which taken in appropriate doses can help us achieve its beneficial cleansing properties.
And did you know the aloe plant also helps us burn fat? That's right – it improves our metabolism and the production of fatty acids, which is undoubtedly a big help in the fight to rid our bodies of excess fat.
Plus: don't forget that aloe is a natural laxative, promoting intestinal function and better allowing us to eliminate toxins from the body, digest food better, and maintain the body's natural equilibrium.
Ways to lose weight with aloe
The easiest way to lose weight using aloe vera is by consuming it in juices and smoothies that maximize the benefits of the plant's natural cleansing and fat burning properties. Check out the following recipes.
1. Aloe juice with lemon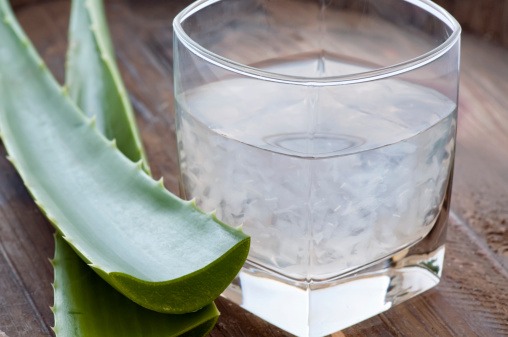 This juice should be consumed every morning before breakfast
. After drinking it, you shouldn't eat anything for another hour. This helps to cleanse the body by removing toxins, and also helps you start the day off in the best possible way by cleaning our intestines. It's also just a pleasant drink by itself.
To prepare this recipe, just juice one lemon, add it to a glass of water, and get a tablespoon of aloe vera gel from the plant. Collect the gel carefully, using a knife to split the leaf lengthwise and scraping out the translucent liquid contained inside. Warm all the ingredients while stirring constantly until the gel blends with the liquid. Add a tablespoon of honey, and drink it while it's still warm. Simple as that!
2. Aloe vera smoothie with oranges and strawberries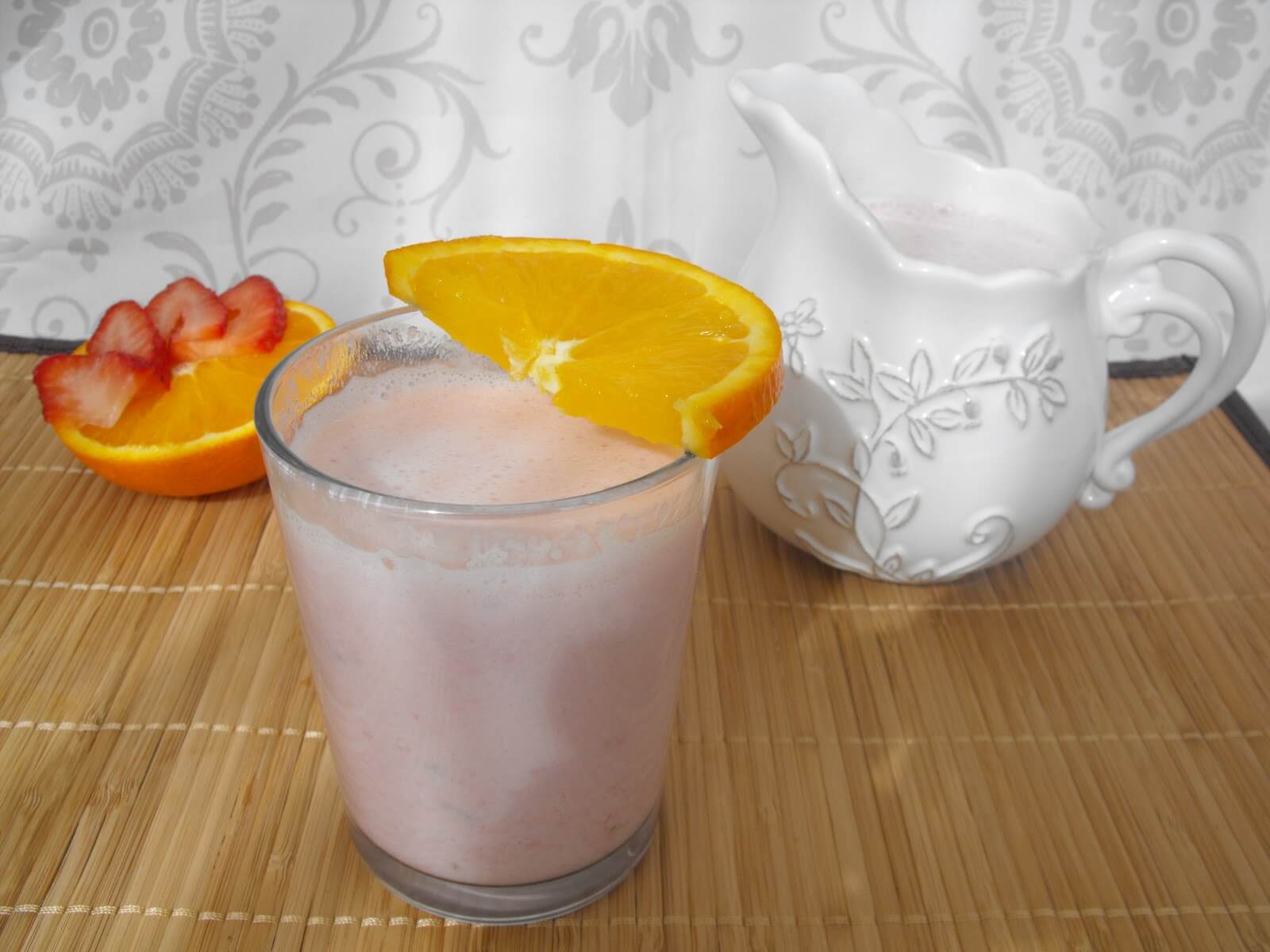 Did you know that strawberries are great for weight loss? Indeed they are very low in calories and suitable for diabetics to eat. Strawberries also contain plenty of fiber, are a natural diuretic, and act as a powerful cleanser
for the body because they help eliminate toxins and prevent fluid retention. By combining them with orange juice and aloe, we get a great antioxidant drink for the body and the blood.
This smoothie is ideal for removing excess fat, and it's also good for the digestive system. To prepare it, just slice three strawberries, squeeze some fresh orange juice, and get one tablespoon of aloe vera gel from the plant's leaves. Add these and half a cup of water to the blender and blend until you get a smooth beverage. This is ideal for drinking in the mornings.
3. Pineapple juice, cucumber and aloe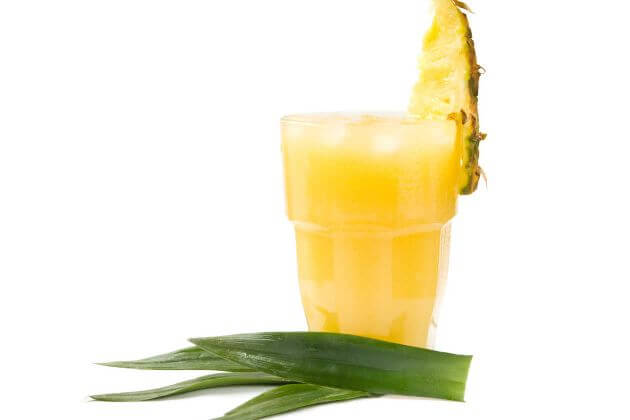 When should you drink this juice? Wait until after lunch. At that time, we can best take advantage of pineapple's ability to improve digestion and detoxifying properties, which also helps eliminate excess fat
. Cucumber is a good hydrating agent, which further aids the digestive system and stomach.
To make this juice, you need half a cucumber, one slice of pineapple, a tablespoon of aloe gel, and a cup of water. Add all ingredients to a blender and blend well, until smooth. Drinking this after lunch will feel great.
4. Aloe and ginger tea
This tea is best in the mid-afternoon. You may already know about the great properties of ginger – it's anti-inflammatory, promotes detox, prevents fluid retention, improves digestion, and when combined with aloe it can also help remove fats from the body.
To make this delicious tea, grate one tablespoon of ginger root and obtain a teaspoon of aloe gel (this is less than we've used in the previous recipes). Add ingredients to a cup of water and bring it to a boil. Once it is well blended, turn off the heat and let stand for 10 minutes. You'll love it.
Drinking aloe vera for weight loss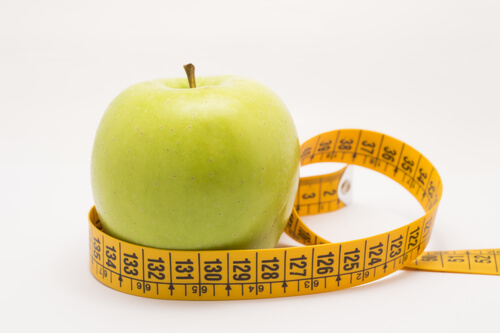 Remember that aloe can complement your regular
weight loss regimen
. That means you must follow a balanced diet that's low in fat. Add more dishes like salads, vegetables, and fruits, while above all avoiding processed foods, refined flours, soft drinks, etc.
The simplest recipes mentioned above are the lemon juice with aloe and the orange smoothie. They both allow you to start the day off with a cleansing routine, and it's necessary that you follow this for at least 10 consecutive days a month to see results. Then in the afternoons or evenings you can make ginger and aloe tea or the strawberry and pineapple smoothie. But don't go overboard on the aloe consumption – your diet shouldn't last any longer than 10 days. And remember, if you ever have concerns about this or anything else, you can always talk to your doctor or nutritionist.