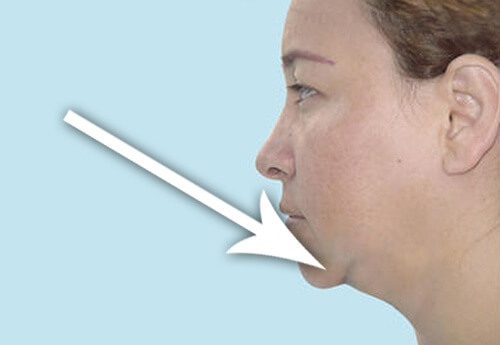 It's unsightly and unpleasant to see the fat accumulated around your neck that can, at times, make you appear older than you really are. We know that it's difficult to eliminate and that many women turn to plastic surgery as a remedy, but we assure you that with a few simple steps, you can reduce the saggy appearance of the skin around your neck. We'll show you how!
Simple steps to reduce a sagging jowl
"Why does that sagging jowl appear in the first place?" Basically, the muscles under your jaw lose firmness with age and over time. Our diets, a lack of hydration and the loss of definition and tone means your skin begins to sag and affect your facial appearance. But with a little effort and by following some simple strategies you can actually slim your neck. Let's learn how!
1. Health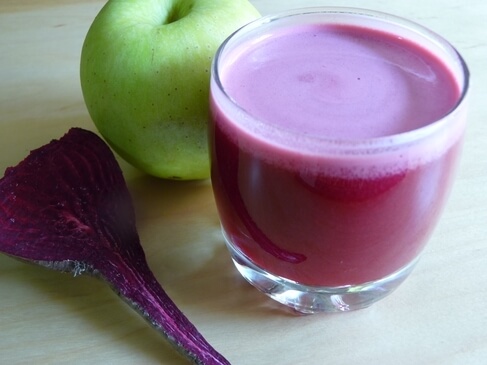 Your internal health is reflected in your external appearance, that's why it's important to follow a diet that helps you eliminate toxins, improve hydration, take advantage of food-based vitamins and minerals that specifically address skin firmness. Some natural juices and shakes that can help are the following:
1. Apple and beetroot juice: tasty, refreshing and nutritious, this is an excellent  juice mix to eliminate toxins and avoid fluid retention. You can have a glass before eating to help you better digest nutrients, feel full and satisfied after every meal and benefit your skin health. This is the perfect natural detoxifier for your goals.
2. Melon juice: one of the best juices you can consume. Melons are an ideal tool in helping repair skin tone, and keep unsightly fat deposits from accumulating under your jaw. To get the best benefits out of the melon you should have a glass of melon blended with a glass of water. It's not only tasty – it's healthy, too.
3. Lime and mint: a fantastic antioxidant, cleanser and revitalizer. Lime juice has just the right amount of antioxidants to fight the free radicals present in our bodies. And not only that, its cleansing properties can help us avoid fluid retention and eliminate toxins. What's more, when mixed with the "magic" of mint, you'll have a liquid skin revitalizer.
2. Vitamin E for elasticity and firmness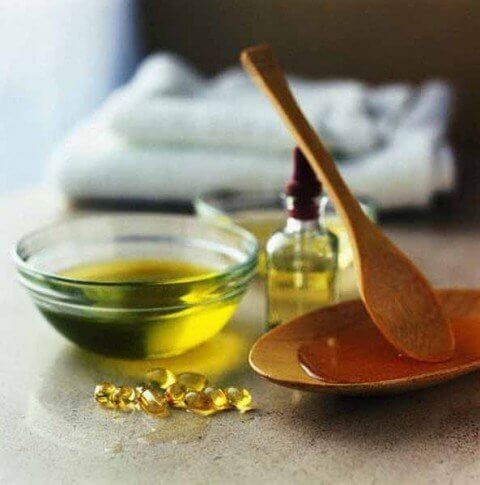 It's recommended you increase your intake of vitamin E, a substance that is essential in improving skin firmness and elasticity.You can increase your vitamin E intake by eating more leafy greens, brown rice, germ or wheat oils, rye, legumes, nuts, and apples. If you are interested in an intensive or healthy way to increase your vitamin intake, consult your doctor about a prescription or recommendation for complete vitamins.
3. Masks and peels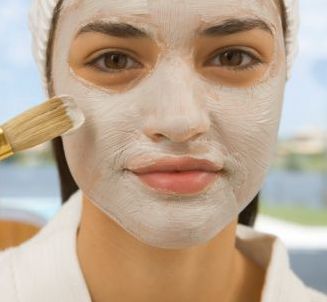 One tool that is effective in helping achieve firmness in a sagging jowl is a wheat germ oil-based facial mask. Wheat germ has a high concentration of vitamin E, which is ideal for hydration, improving skin tone and tension in the skin along your jawline. Apply a wheat germ mask daily to the area along your jawline and neck and you'll see results bit by bit. Often simple remedies are better than expensive creams.
Before bed, use a cotton ball to apply wheat germ oil and massage it gently into your skin moving upward from your neck to your jawline for 10 to 15 minutes. Easy!
4. Exercises to firm your jowl

These simple exercises will help you achieve a younger looking, more firm neckline. Keep in mind that in these areas of your body, the skin is firmly attached to the muscle structure, meaning that if you are able to tone and firm those muscles, your skin will follow suit. The key is to be consistent, and here's how:
The first exercise is simple: draw circles clock-wise with the tip of your tongue along your upper palate. Keep your spine straight and your mouth closed. This exercise targets the jowl. Repeat three times a day in increments of ten circles.
Vocal vowel exercises are also important, and can be fun. Pronounce, by using exaggerated movements, all the vowels. You don't need to scream, just form the vowels silently with your throat and mouth. Repeat in increments of 10 daily. This is the perfect exercise to target your vocal cord muscles at the base of your neck.
Throw a few smiles into your exercise routine and see the benefits. Form an inverted smile while tensing your neck muscles as much as possible. Perfect! Repeat in increments of 10, and remember to be consistent.
We hope you've enjoyed these tips on how to slim your neck and find them useful!