4 Storage Beds Your Child Will Love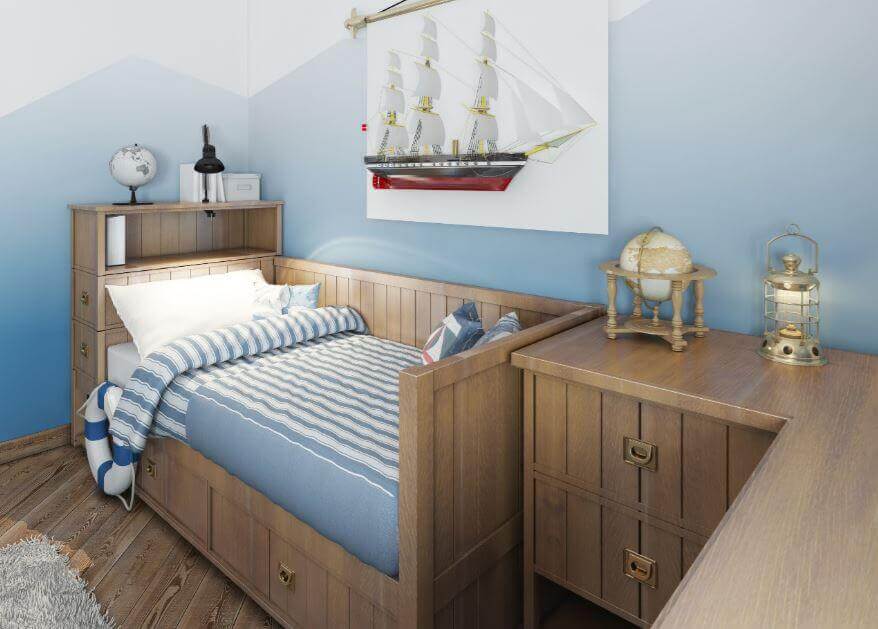 Long live whoever invented storage beds! Do you know about the benefits of storage beds for kids and what kinds there are?
It's a common scene in kids' rooms: clothes thrown everywhere, school things strewn about, toys, books, video games all a mess… It's impossible to find anything amid such chaos. Storage beds to the rescue! They are perfect for organizing messy rooms.
A lot parents are now using modular beds for their children, especially when they have small bedrooms. The big advantage they have is that they have drawers and compartments.
If you like the idea and are interested in investing on a storage bed (or making one), this article is meant for you. Take a look at a few options so you can find the perfect one for you child. There's one for everybody, both boys and girls. There are also nice options for teens, so age is really not a problem.
Why storage beds?
Like we said, kids' rooms tend to be messy — to say the least. So anything that could help keep them tidy and open up space is something to consider.
Like all kinds of storage furniture, these beds are often modular in nature, meaning you can rearrange the pieces according to your needs at the moment. So if you no longer have room for the bed as it stands, there's no need to get a new one. Just dissemble it and put it back together a different way.
Storage beds for kids and teens
1. Bunk beds with attached drawers
To begin, here is one of the types of beds that are most conducive to storage for kids' rooms: bunk beds. If you have more than one child, it's at least worth a thought. They save a lot of room.
These storage beds consist of bunk beds, but not one directly underneath the other. There will also be drawers underneath, along with part of the other bed. The dresser will typically be 15 to 20 inches high. In the middle there will be the ladder to have access to the top bed.
The attached drawers won't just be supporting the top bed, they also provide quite a bit of storage for clothes. You can make the drawers different colors for a special touch. To sum up, this option will give you two beds and several drawers, all in just a few square feet.
2. Corner beds
The key to these beds is their location. When you put them in the corner, there are several advantages: first, under each bed you can put drawers or even another mattress for guests. Another option is to store the kids' shoes underneath in containers or with pull-out mechanisms.
In the corner space between the heads of each bed, you could put a nightstand or another set of drawers to store out-of-season clothing or dress-up apparel, for example. If your goal is to save space, there's not much that will work better than this corner bed set-up. Again, you can mix colors here to make it even better.
3. Storage headboards
Here's a great way to make the most of a small space. It consists of using a headboard with storage or placing a long, narrow shelf behind the bed. If you go with the latter, there will be space underneath you can use for storage, too. You can use a piece of furniture on wheels to make it easier to get access to the stored items.
4. Foldable beds
Last but not least we have beds that fold up and store neatly away. It's a huge space-saver; you can use that extra space for another piece of furniture or just for room to move around more comfortably. Another big benefit is that fold-up beds are usually more inexpensive.
If you're looking at ways to make the most of your kids' small bedrooms, these storage beds should be at the top of your list. Your children will love them, since they're so unique and cute. Likewise, you'll be happy because their rooms will be neater!
It might interest you...