4 Simple Tips to Rejuvenate Your Hair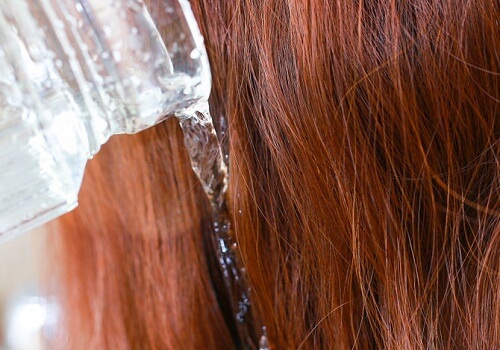 Is it possible to get younger, healthier looking hair? Of course it is! As you already know, time takes its toll on our hair. It starts to look more and more dull, weak and with no volume. The use of chemical products also affects its health. Dyes, creams, using a hair dryer or curling iron are all enemies to the health of our hair.  Today on our site, we're going to show you different steps you can take to rejuvenate your hair. You're going to love it, we're sure!
1.  Care from the inside out:  Foods rich in keratin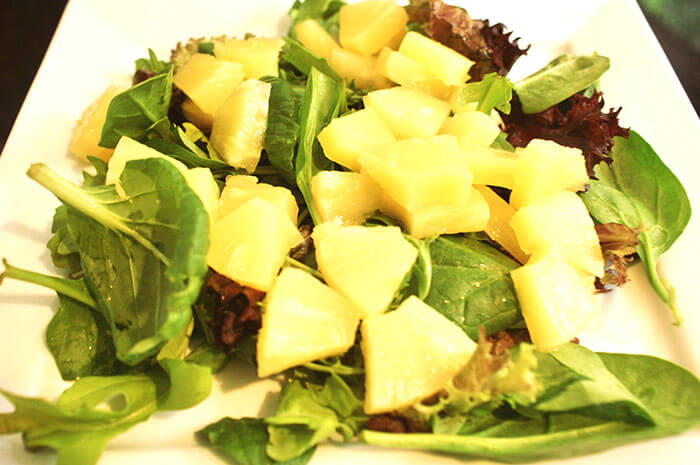 It's impossible to have beautiful hair unless you start from the inside.  It's necessary to follow a healthy diet, so that you get all the essential vitamins and nutrients your body needs.
You probably already know, for example, that anemia is an enemy to our hair, causing hair loss, weakness, and breakage. Iron is essential for delivering oxygen to the hair follicle, leaving hair strong and healthy.  Moreover, our hair needs essential amino acids to feed the keratinocytes.
Keratinocytes are form keratin, the protective layer that provides elasticity and strength to hair and nails.  At some point or another you may have bought an expensive conditioner containing keratin. What if we supplemented our diets with foods that provide us with this amino acid? Check them out:
Brussel sprouts.
Spinach.
Lean meats like chicken and turkey.
Lentils.
Garbanzo beans.
Parsley.
Lemons and oranges.
Strawberries.
Papaya.
Pineapple.
Seafood.
2.  Olive oil, egg, and honey mask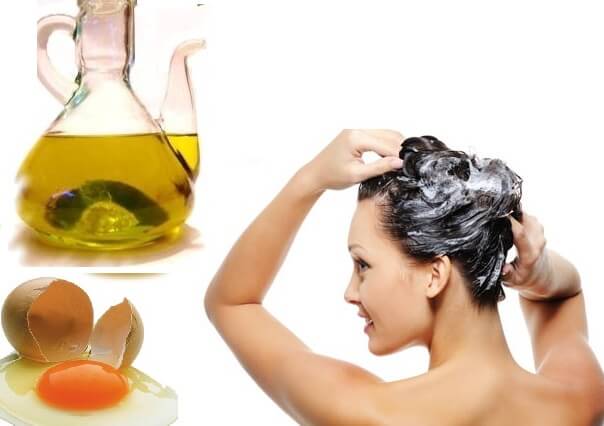 This is one of the best treatments for rejuvenating hair. Most often, the simple and economical remedies are, without a doubt, the most effective. It's important to keep up with this treatment and apply it at least three times a week.
It's easy to prepare. Take two egg yolks, beat well and add 20 ml olive oil and 20 ml honey. Work into a paste and apply to wet hair. Cover your head with a plastic cap and let sit for at least 20 minutes, followed by a rinse with warm water. You'll see your hair shine and notice the strength and resilience.
3.  Butter and apple cider vinegar treatment
You're probably surprised by this treatment. What's it for? Fighting hair loss. It's so simple and effective, it will become one of your best kept beauty secrets.
Butter nourishes the hair follicle, while vinegar is useful for reducing sebum, eliminating bacteria and dandruff, as well as increasing circulation.
How do I prepare this treatment? Easy. Take about 100g of butter and massage into a wet scalp.
Now, rinse with warm water. Then dilute 30 ml apple cider vinegar with 250 ml water and massage the scalp again with this new mixture. Leave it to work for 10 minutes, then wash with conditioner. It's simple and effective for rejuvenating your hair.
4.  Mayonnaise and coconut oil treatment

Have you ever used mayonnaise to improve your hair's health? It's great! It carries nutrients to the hair, gives it flexibility, strength and shine. It's a sensational remedy that we should try practicing once a week.
It's simple to do. First, wet your hair and apply 40 grams of mayonnaise (about two tablespoons).  Massage from root to tip and let sit for 20 minutes.
The next step? Rinse with plenty of warm water, then apply 20 ml of coconut oil.  Why coconut oil?  Because it provides hair with proteins that are lost daily due to the sun and weather. It's a great conditioner.  Leave on for at least 10 minutes, then rinse. It's perfect for applying up to twice a week.
We hope you've enjoyed this article on how to rejuvenate your hair naturally!