4 Oils that Repair Damaged Hair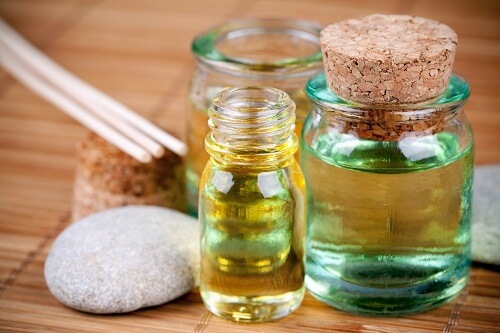 The regenerative power of olive oil helps our hair grow healthy and strong. In addition, it's a deep moisturizer that also reduces frizz.
It's no secret that all women – and even some men – anxiously look for the signs of hair loss and damage caused by changes in the environment, the use of chemicals, hair dryers, curling irons, hair dyes, tweezing, and more. In addition, all of these things cause hair to lose its shine and beauty, becoming both a health and aesthetic problem. However, to provide you with some solutions to this, we want to share four oils that can naturally repair damaged hair and give it back its shine.
Oils that help repair damaged hair
Among the most common oils for repairing hair, we can use:
Argan oil
Coconut oil
Olive oil
Almond oil

These oils are the best for giving hair shine and vitality, and also help seal split ends. We'll go over each one in detail.
Argan oil
This is an oil with so many features and benefits that it's even been called "the liquid gold of Morocco," mostly due to its high levels of vitamin E and fatty acids like omega 3, 6, and 9 –  making it quite useful as an addition to your hair care routine.
How to use it
Put a few drops in the palm of your hand and apply it generously to the ends of damaged hair – this will help seal the ends and add flexibility and strength.
Apply it to the roots and leave it on for 25 minutes. Then rinse hair as usual, to restore and rejuvenate it.
Coconut oil

To add shine and improve hair health, just a few drops of coconut oil will be sufficient, and it also protects it from dryness and dandruff. But it's been proven that the best oil is virgin coconut oil, which better nourishes the hair from the root to the tip.
How to use it
Put a few tablespoons of coconut oil in a container and then soak it in hot water to warm. Apply the warm oil evenly throughout your scalp and cover with a shower cap for 20 minutes. Rinse as usual, using plenty of shampoo and conditioner.
Olive oil
This is one of the most used natural cosmetic oils because of its high content of vitamin E, which makes hair grow strong and healthy. It also has regenerative properties that promote growth and luster in hair. Finally, olive oil reduces frizz and can also help add body to limp, dry hair.
How to use it
Massage the hair with extra virgin olive oil from root to tip and cover with a hot towel for 5 minutes. Then wash normally and repeat the procedure every 15 days. This is ideal for dyed hair and hair that's continuously exposed to hair dryers and curling irons.
Make a mixture of four tablespoons of olive oil and a beaten egg. Apply throughout your hair and leave on for fifteen minutes, then wash with warm water. Perform the treatment once a week for a complete revitalization.
*Regenerating hair mask. Mix three tablespoons of olive oil with honey. Allow to ferment for 24 hours, and then apply to clean, damp hair and leave for 15 minutes. Wash again with water.
Almond oil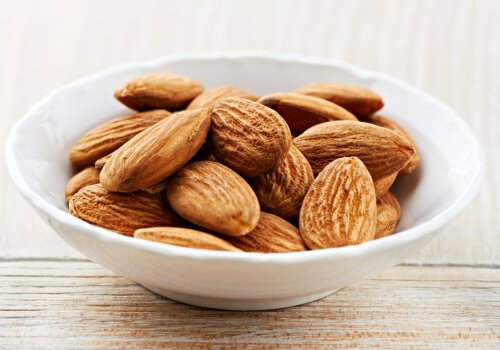 This oil helps repair damaged hair and increase volume. It's best to find masks, shampoos, and other hair treatments that contain it, as it is not recommended to apply almond oil directly to the scalp – it can cause hair to look oily.
How to use it
Use the oil from sweet almonds, but only on the ends, applying with a gentle massage until the oil penetrates the hair well. Wet a towel with hot water – the hottest you can stand – and apply it to your hair for 5 minutes. Then wash your hair twice to remove any traces of this oil.