4 Natural Ways to Remove Hair Dye
Remember that depending on the color of your hair dye, it could be more difficult to remove it. Darker colors present the greatest challenge.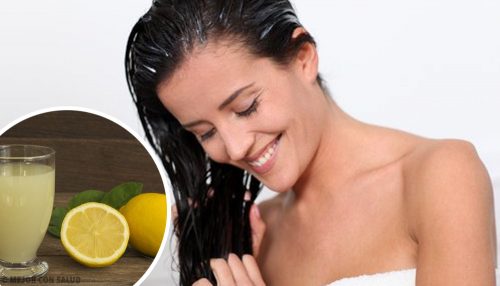 Some people choose to dye their hair to change their appearance, others to cover grays, and still others out of simple curiosity.
That may be all well and good, but it doesn't always turn out the way you want it to in some cases.
You should choose a shade that suits the color of your skin, and also be very careful when choosing blonde colors if your hair is naturally very dark brown or black.
With blonde shades in particular, the process to achieve these colors can be very harsh on your hair.
In other cases, the color might not penetrate evenly throughout your hair, resulting in unattractive patchiness.
Finally, removing hair dye is a difficult process and some people even choose to cover it completely with a very dark color, and call it a day.
There are plenty of mistakes you can make when dying your hair. However, there are certain things you can do to prevent the most common errors before you break open the bottle, such as:
Don't buy cheap hair dye. Certain inexpensive brands can actually burn your scalp and cause itching or flaking, as well as hair loss.
Use the right amount of dye for your hair. If you have fuller or very long hair you might need more than one bottle. On the flip side, using too much dye can be too harsh on your hair.
See a trained professional. Don't let someone with little experience dye your hair, especially when choosing blondes, reds, purples, and so on.
Remember the effects of time and shampooing. Your hair color is going to fade and may even take on an orange tone, depending on the color.
Here are some effective and natural ways to remove hair dye and avoid mistreating your hair too much.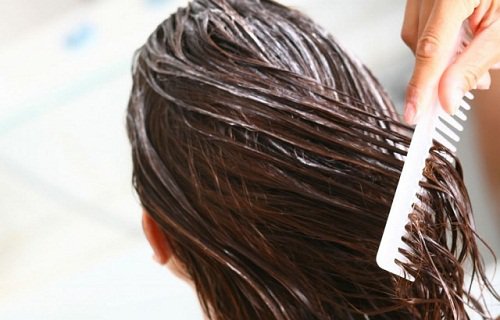 1. Vinegar mask
Ingredients
2 tablespoons of baking soda (20 g)
4 tablespoons of apple cider vinegar (40 ml)
Warm water (as much as necessary)
Utensils
Plastic container
Shower cap
Preparation
In a bowl, add the baking soda and apple cider vinegar and mix well until a homogeneous product is obtained.
Then stir in the warm water, taking care that it is not too hot.
Application
Apply this mixture throughout your hair.
Once your hair is thoroughly moistened, gently massage your scalp for three minutes.
Cover your head with a shower cap and leave it on for 30 minutes.
After that time, rinse your hair with plenty of warm water.
If your hair color is very dark, you can repeat this treatment three times a week, maximum.
You may also need to increase the proportions of each ingredient, based on how much hair you have. If it doesn't cover your hair completely there will be patches of color remaining, which you no doubt want to avoid.
Visit this article: 5 protein-rich hair masks
2. Shampoo
Ingredients
Anti-dandruff shampoo (as much as needed)
2 tablespoons of baking soda (20 g)
Utensils
Preparation
Choose the amount of shampoo that you use normally for washing your hair.
Mix in the baking soda in the glass container.
Application
Apply this to your hair just like you would your normal shampoo.
Massage it in and let it act for five to 10 minutes.
Finally, rinse with plenty of water.
You can repeat this as often as necessary. Remember, however, that you shouldn't wash your hair excessively.
If you notice any negative effects, stop using this treatment.
3. Baking soda
Ingredients
2 tablespoons of baking soda (20 g)
1 tablespoon of lemon juice (10 ml)
Preparation
Mix both ingredients in a small bowl until you get a homogeneous paste.
Apply it to your hair and leave it on for five minutes.
After that time, rinse with plenty of warm water to remove hair dye.
4. Lemon juice
Preparation
Squeeze several lemons to obtain as much juice as possible.
Application
Wash your hair normally.
Use the shampoo to get as much foam as you can and let it sit for five minutes.
Now apply the lemon juice over your shampoo.
It's important to massage it thoroughly throughout your hair and to leave it on for another three to five minutes.
After this, apply some conditioner to your hair and leave it on for five minutes more.
Finally, rinse your hair with warm water.
You can repeat this process as many times as you need. Because it's a natural ingredient, it won't harm your hair.
This is also a good option for people who suffer from oily hair, as the lemon juice helps remove any excess oils.
https://steptohealth.com/henna-healthy-natural-way-dye-your-hair/