4 Natural Solutions for Common Beauty Problems
Thanks to these natural remedies you can avoid using any artificial products that might have a reaction or undesirable side effects on your skin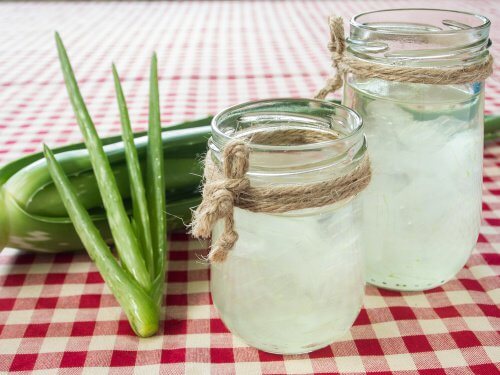 For centuries women have obsessed over their beauty. Having glowing skin and thick hair is something that everyone wants to feel and look beautiful, and to give off their best impression wherever they go.
But today there are plenty of factors that can have a negative impact on anything that has to do with aesthetics, leading to skin disorders, hair loss, nail problems, and more.
Aware that we are constantly exposed to damage caused by the sun, pollution, and poor lifestyle habits, many companies in the cosmetic industry have developed treatments to help nourish and recover the beauty that has been lost.
Their biggest drawback is that most of these common products on the market are very expensive and impossible for most people to buy for regular use.
Fortunately there are natural alternatives for common beauty problems, so there's no need to invest huge sums of money on beauty treatments. Would you like to know what they are?
1. Chapped lips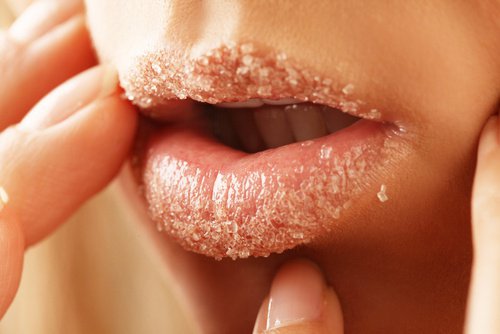 Abrupt
changes in the weather and your body's natural pH can
cause extreme dryness in the delicate skin of the lips, leading to cracking and painful sores.
How can you solve it?
To deeply hydrate your lips and remove the dead skin cells that give them a dry appearance, try making this natural exfoliant.
Ingredients
1 tablespoon of brown sugar (12 g)
2 tablespoons of coconut oil (15 g)
Preparation
Blend the brown sugar and coconut oil until you get a thick paste.
We recommend you read: The best exfoliants for your face and body
Mode of application
Using a gentle massage, apply this mixture to your lips and leave it on for 15 minutes.
Rinse with warm water and repeat two times a week.
For the best results, apply this treatment every day and add a little Vaseline before you go to bed.
2. Acne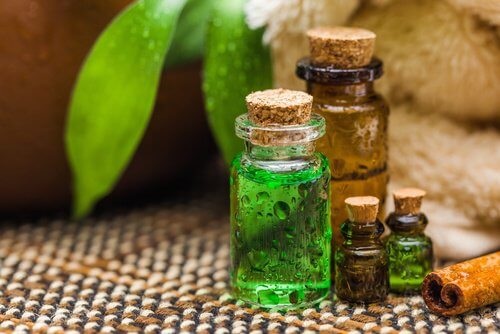 Acne
is perhaps one of the most common skin problem that affects many women from the time they reach puberty.
It's defined by the appearance of small pimples and blackheads, mainly on the face, but they can also appear in other areas of the arms and back.
How can you solve it?
An excellent way to say goodbye to this problem is with aloe vera. This plant contains gibberellin and polysaccharides that stop the bacteria that cause acne.
Aloe also fights inflammation and soothes irritation, improving the appearance of your skin as well as its ability to repair itself.
Ingredients
2 tablespoons of aloe vera gel (30 g)
3 drops of tea tree oil
Preparation
Mix the aloe gel with the tea tree oil until you have a homogeneous cream.
Mode of application
Clean the affected areas and coat them completely with this mixture.
Leave it on for 20 minutes before rinsing.
3. Frizz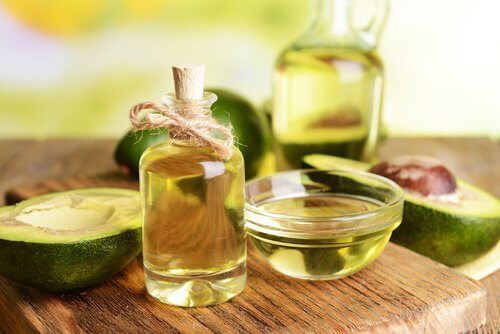 Frizzy
hair can be an incredibly annoying problem when you're trying to style it because it's unruly, making your whole head look fluffy.
How can you solve it?
A good moisturizing and conditioning treatment will help strengthen the capillary structure and decrease dryness to tame that frizz-prone hair.
Ingredients
1 ripe avocado
1 tablespoon of olive oil (16 g)
Preparation
Mash the pulp of the avocado and mix in the olive oil until you have a smooth, creamy blend.
Mode of application
Apply this product to wet hair using a light massage throughout your scalp.
Leave it on for 20 minutes before rinsing.
4. Skin spots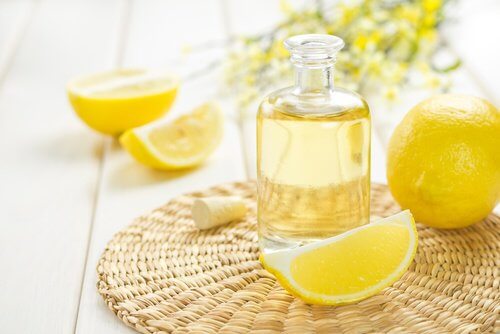 Frequent sun exposure and hormonal changes are two of the main causes of the appearance of
spots
on various parts of the body.
How can you solve it?
A simple lightening and exfoliating treatment will help remove dead skin cells and other impurities that can alter your natural skin tone.
Ingredients
1 lemon
3 tablespoons of sugar (30 g)
1 tablespoon of olive oil (16 g)
Preparation
Mix the lemon juice with the sugar and olive oil.
Mode of application
When you're ready to shower, apply this treatment anywhere you have a troublesome spot using a gentle circular massage.
Leave it on for 10 minutes before rinsing with warm water.
It's important that you avoid exposure to the sun following your application because it could have negative side effects. Use sunscreen on a daily basis to avoid the appearance of sun spots.
See also: 6 remedies for removing dark spots
Remember…
Because these are natural remedies it might take a little more time to see results than when you use chemical solutions. However, when you consider how much more beneficial they are and use them on a regular basis, you'll be pleased with the effects.
As you can see, with some very basic ingredients that you probably already have around the home you can make some incredible treatments to restore your natural beauty without spending a lot of money. Try them!