Four Natural Remedies for Silky Hands
Every time we handle harsh chemicals, besides protecting ourselves with gloves, in order to keep silky hands every time we manipulate harsh chemicals it is fundamental to stay hydrated and exfoliate them in order to get rid of any dead skin cells.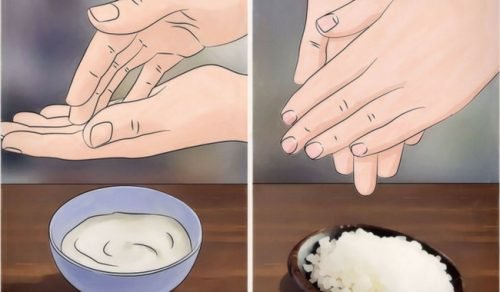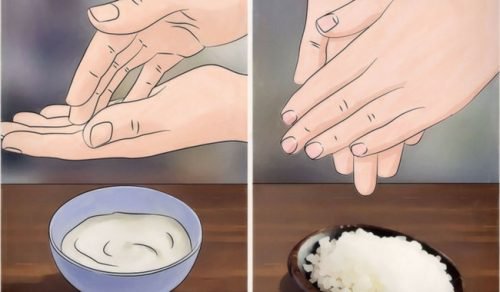 A beautiful pair of silky hands and set of nails says a lot about a woman. They make them look more feminine, elegant and conscientious about their appearance.
Daily care also helps prevent dryness, peeling and future wrinkles. In this article, we'll offer you the best natural remedies in order to have silky hands.
Hands as Soft and Beautiful as Silk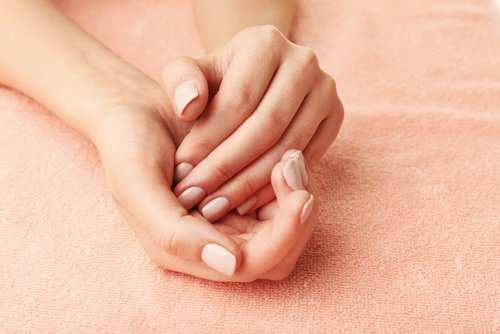 Hands are the part of the body that are most neglected. This is because they're so active in the majority of our daily activities.
Many times, we don't take time to take care of our hands. Plus, we forget that they suffer from the effects of weather, work, house chores etc. the most.
Recommendations for Taking Care of Your Hands
If you truly wish to have silky hands, take note of the following tips:
Apply Hand Lotion with Sunscreen
First of all, you may worry about putting sunscreen on your face and arm, but what about your hands? Forgetting them is a mistake.
UV rays destroy collagen all over your body, without any exceptions.
Therefore, one of the main affected areas are your hands. An excessive exposure to the sun promotes blemishes, wrinkles, and a lack of elasticity.
Wear Gloves During Chores
Conventional cleaning items (detergents, soap etc.) have a great amount of harsh chemicals that damage your skin.
Don't hesitate to put on gloves when washing the dishes, floors or bathroom. Your hands and nails will thank you.
Use Hydrating Lotions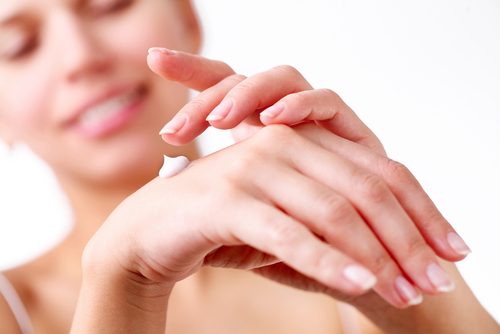 Next, you should apply lotion when going to bed at night at the very least. If you're able to take it along with you in your purse hydrating lotions do so, it won't hurt.
That way, every time you feel that your hands are dry, you can put some on. (Remember that your skin must be dry and clean).
Protection from the Environment
In addition, your hands don't just need to be protected in the summer, but also during winter. This is due the cold, wind and humidity in the environment.
Put on snug gloves before leaving the house and try not to cross from a heated area to another with very low temperatures.
Exfoliate Once a Week
Next, you can take advantage of a Saturday or Sunday to transform your house in a spa in order to pamper yourself a bit.
Exfoliation of the skin is fundamental to get rid of the dead skin cells that don't allow your dermis to renew itself.
This may be one of the reasons your hands are always dry.
Recipes That Give You Silky Hands
Overall, there are many factors that can effect the beauty of your hands and nails. That's why it's worth taking care of them with an intensive treatment, even if it's just once a week.
It isn't necessary to waste a lot of money in beauty salons. After all, there are plenty of natural remedies to keep them looking young and soft.
Honey and Sugar Exfoliant
Both of these ingredients have amazing properties for your skin since they act as exfoliants that can remove impurities.
If you have a very sensitive dermis, we recommend that you do the movements as gently as possible.
Ingredients
3 tablespoons of honey (75g)
2 tablespoons of sugar (20g)
4 drops of lemon juice
Preparation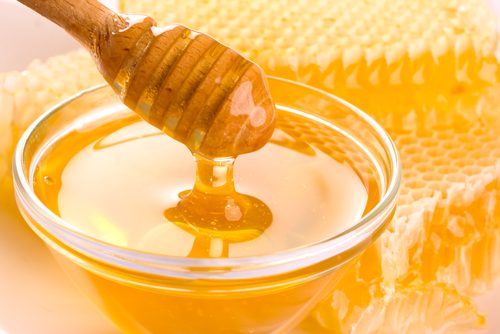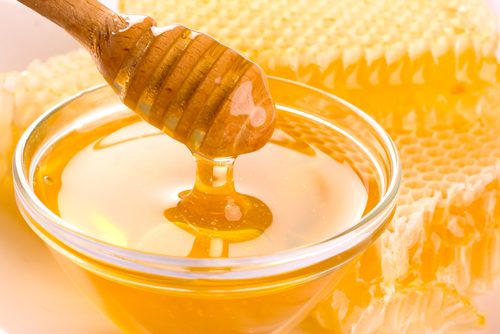 First, place the honey and sugar in a container.
Then, add the lemon juice and mix well.
Wash your hands, and apply by massaging it on.
Leave it to work for 15 minutes and rinse with warm water.
Potato Cream, Honey and Milk
This will hydrate your hands instantaneously. Overall, this cream is a lot more effective than any other you can find in the marketplace.
The best thing about it is that you can prepare it in just a few minutes with products you surely have at home.
Ingredients
1 Potato
2 tablespoons of honey (50g)
2 tablespoons of milk (20ml)
Preparation
First, peel the potato and cut in cubes.
Then, cook it in water until it's tender (as if you were going to make a puree).
After, filter and pour into a container together with the honey and milk at room temperature.
Mash well and mix until a creamy consistency is obtained.
Wait for it to cool down (you can put it into the refrigerator for a few minutes).
Then, apply on your previously washed hands and leave it on for 15 minutes.
Rinse with cold or warm water.
Sugar and Oil Exfoliant
This is yet another recipe for silky hands using elements found within your kitchen. In this case, we combine the exfoliant nature of sugar with the moisturizing property of the oil.
Ingredients
1 teaspoon of olive oil (16 g)
2 tablespoons of sugar (20g)
Preparation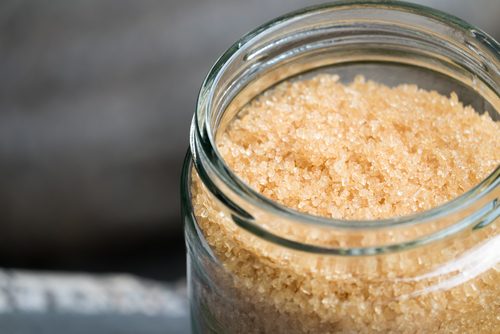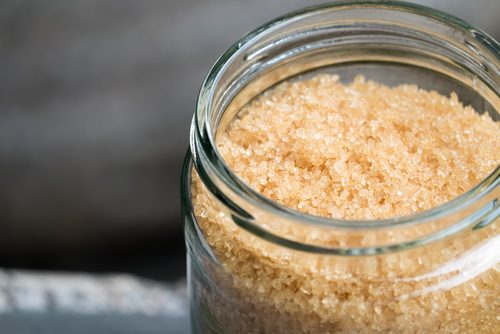 First, put the sugar and pour the olive oil at room temperature into a container.
Then, mix well until you obtain a sandy textured cream. You can add more olive oil if you think necessary.
Apply on your hands with circular movements.
After 10 minutes, and rinse with warm water.
Rose Cream, Honey and Oil
This remedy's preparation process consists of a two-week waiting period  in order to be ready. However, it's worth the wait. (Meanwhile, you can use other natural remedies).
Once ready, it preserves well without problems in the refrigerator for whenever you need it.
Read more: How to Prepare a Natural Sugar Scrub To Soften Your Hands
Ingredients
1 handful of red rose petals
A lemon peel
1 cup of olive oil (200g)
Preparation
Put the washed rose petals in a glass container with a complete and airtight cover.
Then, add the diced lemon peel.
Pour in the olive oil until it fills up to the border and cover.
Leave to soften for 15 days and strain the mixture.
To use, soak a cotton ball in the oil mixture and apply it over your hands.