Four Makeup Tips that You Can't Overlook
Makeup is perfect to make us feel better about ourselves. Learn about 4 great makeup tips that you can't ignore.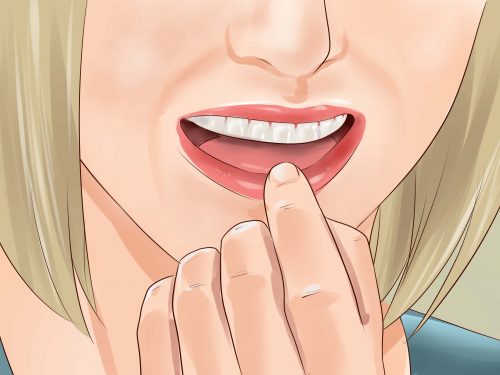 Let's be honest: we care about our beauty not just to look good for others, but also for our own self-esteem. Taking proper care of yourself has to do with accepting yourself and gradually getting to know yourself better. Since makeup is a fundamental part of beauty, we'll talk about a few essential tips to get a perfect look.
In beauty there are two main factors:
The most common one is being natural. This has to do with the natural beauty that comes from each human being. It goes from their smile to the kinds of gestures they use without seeming forced when they do them.
Generally, when a woman has naturally harmonious features, she uses little makeup.
Makeup, as a result, is a secondary factor in relationship to the beauty it refers to. This contributes to overpowering the former.
When used correctly, makeup can bring a lot to our beauty and, therefore, well-being.
However, to get the most out of it, you don't need to do more than follow a few tips:
Makeup tips for a perfect look

There are many women who skip makeup entirely. However, there are others who consider it an indispensable part of their day-to-day life.
Makeup consists of a series of diverse cosmetics. In reality, there is a large variety of these. There's practically one for each kind of person.
For many, they may even see themselves as a work of art: their face is the canvas where their inspiration shows.
Based on this, we're going to give a list of tips on makeup that you can't overlook.
1. Makeup tips for an intense look
Have you stopped to think about how important your eyes are in your daily beauty life?
Having a strong, penetrating and intense gaze is related to seduction and attraction.
Luckily, this can be increased through good use of makeup.
In the first place, the use of eyelashes can be a big help.
These, accompanied with bright and happy colored eye-shadows on your upper eyelid, contribute to getting a much more intense look than normal.
2. A more reserved look
Despite the previous tip or advice, many women prefer to be a little more demure when it comes to makeup around their eyes.
Following this train of thought, it's wise to use more neutral colors.
Tones like melon, coral, and apricot give your look a great shine. However, there are many more subdued tones you can also use.
3. Your eyebrows are key
Until now, the makeup tips have revolved around your eyes. Because of this, we can't forget that one of the most important things can be to make them stronger, which has everything to do with your eyebrows.
There are many ways to make them look excellent, including how they usually settle into the kind of face you have. However, there is a great piece of advice if the goal is to make your look stronger:
As with your eyelashes, you should make your eyebrows look thicker and more defined.
Many people think that thick eyebrows clash. However, defining them perfectly and combining them with dark tones makes them excellent for giving your look and face life.
4. A tan face
Tanning is in trend right now. This is especially true for the coastal areas of the country.
Despite this, many people don't know how to tan appropriately. Thus, they end up abusing the products.
However, a tan done subtly and appropriately gives your skin an extra beauty boost.
Along those lines, makeup can become a great help when it comes to reaching our goal. So, to get the tanned effect and get a natural and healthy tone, you can turn to blush.
If you put on the right amount in each cheek, you'll get a tanned look in your face. Remember, you don't need to abuse it: you just have to spread it well and you're ready to go!
Main image courtesy of © wikiHow.com
It might interest you...