4 Healthy Ways to Enjoy Avocados
Thanks to their neutral flavor, avocados are great in both sweet and savory dishes and are a good source of healthy fats.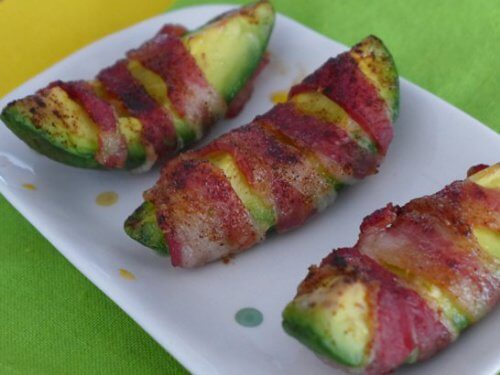 We all enjoy avocados! We mention their benefits a lot on our site. There contain a natural treasure trove of vitamins in their green fruit and, above all, monosaturated fatty acids which are perfect for heart health and reducing bad cholesterol levels.
What's also interesting is that experts often refer to avocado as "green butter", that is to say, a food rich in good fats that, when eaten properly, can be the ideal supplement to help us lose weight.
But do you know what time of day is most recommended to eat your serving of avocado? At breakfast and dinner. We'd like to show you 4 ways to eat avocados that you'll find really useful at mealtime.
Are you ready to learn 4 ways to enjoy avocados?
1. Avocado and banana smoothie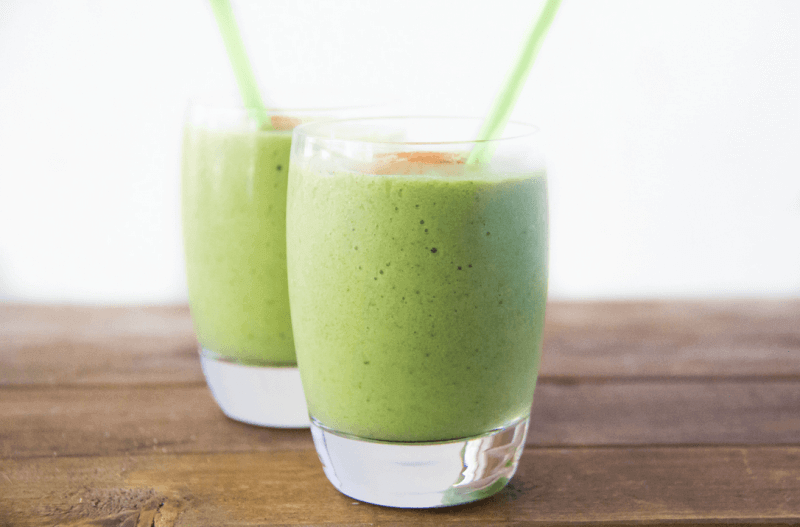 Ingredients
1 small avocado
1 banana
1 cup oat milk
1 teaspoon honey
Directions
This smoothie is ideal for starting your day with maximum energy. A natural cocktail full of vitamins and minerals that can help you feel full until lunch. It's not complicated to make, you can do it in 5 minutes.
The first thing you'll need to do is prepare your small avocado. Peel it, then chop it with a fork to make a fine paste. Then peel the banana and put it in the blender with the avocado.
Now add the cup of oat milk to give it a superb flavor. Mix everything well to get a homogeneous mixture without any lumps. Add the teaspoon of honey for a rich, healthy smoothie. You'll love it!
2. Avocado wrapped in bacon
Ingredients
Half an avocado
The juice of half a lemon
1 teaspoon pepper
3 strips of bacon
Directions
We're not kidding when we say that this avocado recipe is delicious, healthy and nutritious. It's great for a quick dinner that goes well with vegetable soup, for example. You can make it in just a few minutes and it's sure to become one of your favorite dishes.
To keep the calories low, make this recipe with half an avocado. It's just the right amount to combine with the bacon to provide you with the perfect amount of protein without a bunch of extra calories.
Start by taking the avocado half and cutting it lengthwise into three pieces. The next step? It's easy. In a bowl with the lemon juice, marinate the three pieces of avocado.
Now, sprinkle with pepper which will give it some more intense flavor.
Finally, wrap each piece with a strip of bacon. Can you imagine the flavor? It's sensational!
3. Avocado and strawberry sandwich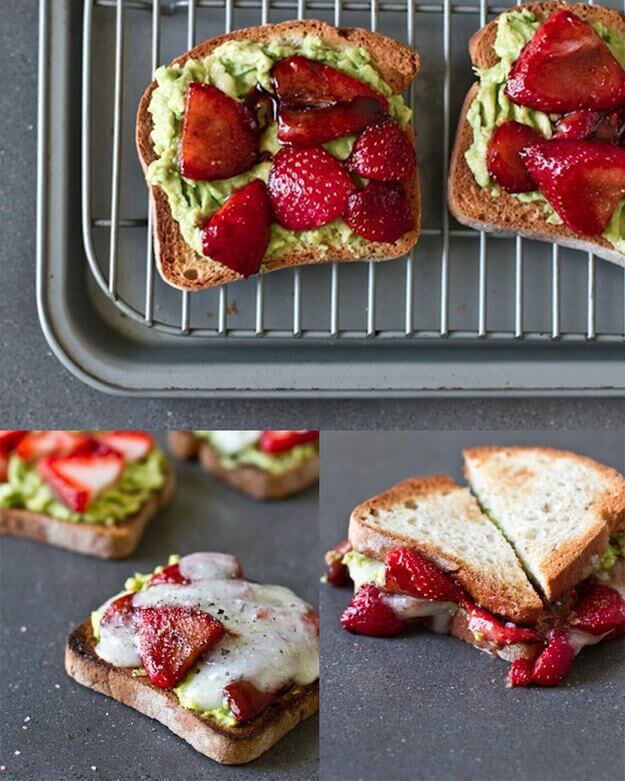 Ingredients
2 slices of rye bread
Half an avocado
Directions
It's great for a quick, simple, delicious breakfast that's perfect for starting your day with more energy. The first thing you'll need to do is toast the bread. This will add a pleasant crunchy texture to compliment the avocado.
Next, use a fork to make a paste with the avocado to spread on the toast. It's easy!
Wash the strawberries and cut them in half.
Once the bread is toasted, spread on the avocado, then place the strawberries on top. Ready to give it a try? Can you imagine the taste of this incredible combination? Don't wait to try it!
4. Avocado with brown rice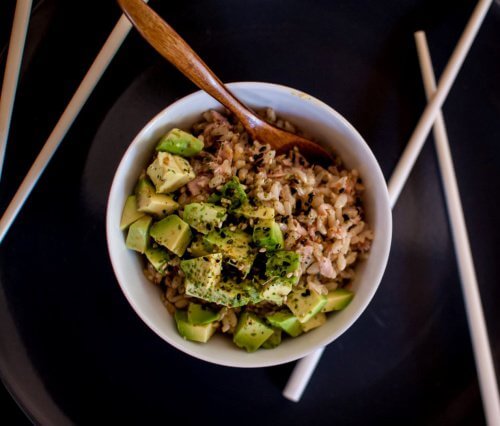 Ingredients for two servings
1 avocado
½ cup brown rice
2 cups water
The juice of half a lemon
2 teaspoons soy sauce
1 small can tuna
A little white pepper
Directions
This recipe makes the perfect light dinner that you can accompany with soup. It makes two servings and each person will enjoy half an avocado. It's an oriental style recipe with a really original flavor to stimulate your palate. Try serving it for a special occasion.
The first thing you'll need to do is cook the rice with two cups water. While the rice is cooking, you can prepare the avocado. Cut it into chunks, then baste with the lemon juice.
Once it's ready, portion the rice into two bowls or plates and add some flavor with the soy sauce. Then drain the tuna and add to the rice and mix well.
Now divide the avocado chunks between the two bowls. Sprinkle with a little white pepper. An original and healthy dish that's ideal for a light dinner that you're going to love.