4 Foods with Plenty of Vitamin B12
It's important to eat foods with plenty of vitamin B12 so you don't develop anemia. Today, we'll share some foods to include in your diet.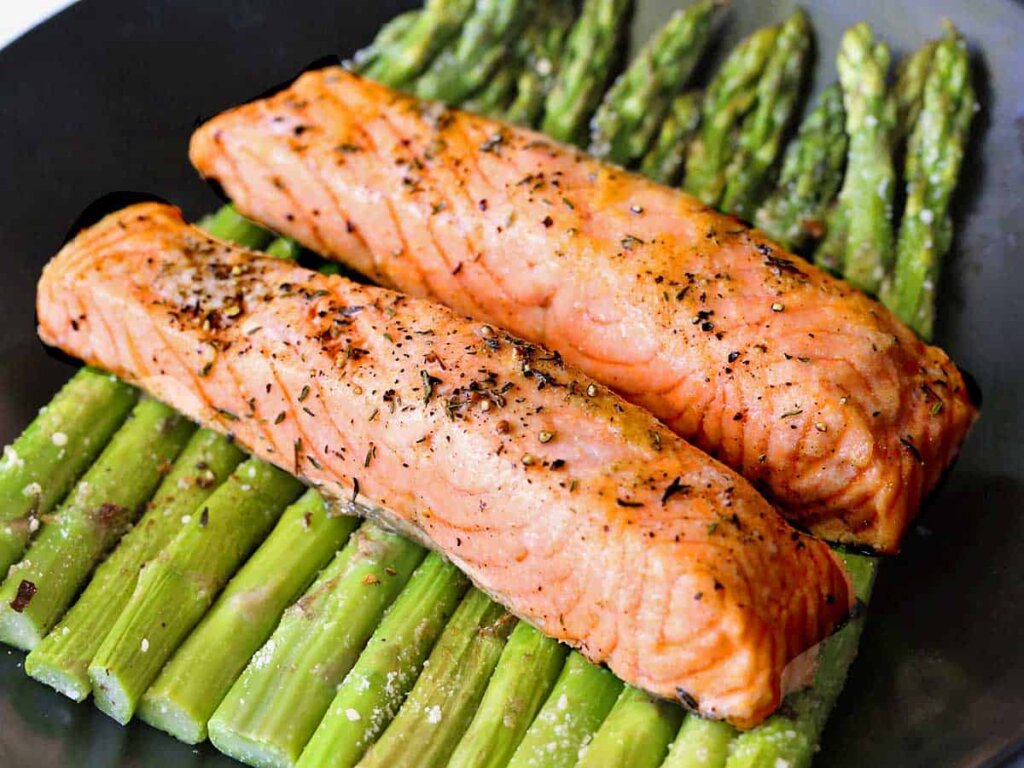 Vitamin B12 is a nutrient that many vegans lack. People who are deficient in this element can experience health problems. For example, they may develop chronic and complex pathologies like anemia. In today's article, we'll share 4 foods with plenty of vitamin B12 so you can ensure you're getting enough in your diet.
You should note that it's rare for people with a balanced and varied diet to have a vitamin B12 deficiency. But, if you're experiencing this issue, you should try to include the foods that we're going to show you in your diet.
Sources of vitamin B12
Vitamin B12 is commonly in foods of animal origin. For example, meats, eggs, dairy, and fish all contain it. However, they don't all contain the same concentration of it.
Also, it's possible to find some ultra-processed vegetable products that have this micronutrient in them. However, they've added the B12 afterwards. That's the case with some cereals or even some vegetable drinks.
To avoid a deficiency, we recommend including different foods of animal origin in your diet. If you consume two servings of dairy a day, along with one source of high biological value protein, you should meet your daily requirements.
Foods with plenty of vitamin B12
Now, let's look at some foods with plenty of vitamin B12 so you can work to include them in your diet.
1. Salmon
Salmon has one of the highest concentrations of B12 out of all the fish. If you eat 90 grams (4 oz) of it, you're already doubling your recommended daily intake of B12. In addition, it's one of the large fish that contains the least amount of heavy metals.
2. Beef liver
Beef liver stands out because it contains so many essential nutrients. And, among those nutrients, is vitamin B12.
If you eat 100 grams (4 oz) of beef liver, you'll be getting several times the recommended daily value of vitamin B12. Therefore, it's a great food to help you prevent anemia. Also, it contains high-quality iron.
3. Clams
In general, shellfish contain plenty of vitamin B12. Clams contain a lot of this nutrient and they also have a good amount of iron. Therefore, doctors recommend that people with anemia include them in their diet.  
4. Dairy
Doctors recommend consuming at least two servings of dairy a day. These products contain proteins and fats, and they also have plenty of vitamin B12 and calcium. In addition, fermented products, like yogurt, also contain probiotics. 
Consequences of vitamin B12 deficiency
Vitamin B12 deficiency can cause a series of negative consequences for your health. Two consequences that stand out are anemia and problems in the nervous system. We'll tell you more about them below.
Megaloblastic anemia
According to a study in the Cleveland Clinic Journal of Medicine, if you don't meet your daily B12 requirements, you may develop problems with the production of red blood cells. This issue can then trigger anemia. In these cases, you may feel fatigued as a result of oxygen transport inefficiency. 
Unlike anemia from low iron intake, megaloblastic anemia causes a malformation in your red blood cells. This makes them unable to correctly perform their functions. Then, in order to reverse the issue, you'll need to meet your daily requirements again. 
Polyneuropathy
Vitamin B12 deficiency can cause tingling and numbness in your extremities, especially in your fingers and toes. Also, research in Terapevticheskii Arkhiv states that in severe cases you may have difficulty walking.
Mucosal problems
A lack of vitamin B 12 can also cause a burning sensation on your tongue or increased irritability of the mucous membranes. In these situations, it's common to get sores or canker sores. 
In addition, there are other nonspecific symptoms, like constipation, diarrhea, loss of appetite, tiredness, fatigue, and irritability. However, these are also symptoms of many other dietary problems. 
Include foods with plenty of vitamin B12 in your diet
As you can see, a vitamin B12 deficiency can affect your health. Because of that, it's important to include foods with this nutrient in your diet on a regular basis.
If you're a vegan, you'll need to consider using supplements to avoid any issues. Foods of plant origin don't contain this nutrient, so not eating animal products can cause a deficiency if you aren't taking precautions.
It might interest you...