4 Face Masks with Aspirin for Perfect Skin
Even if you're not allergic to aspirin, before using these masks it's a good idea to test a small area and make you won't have an adverse reaction.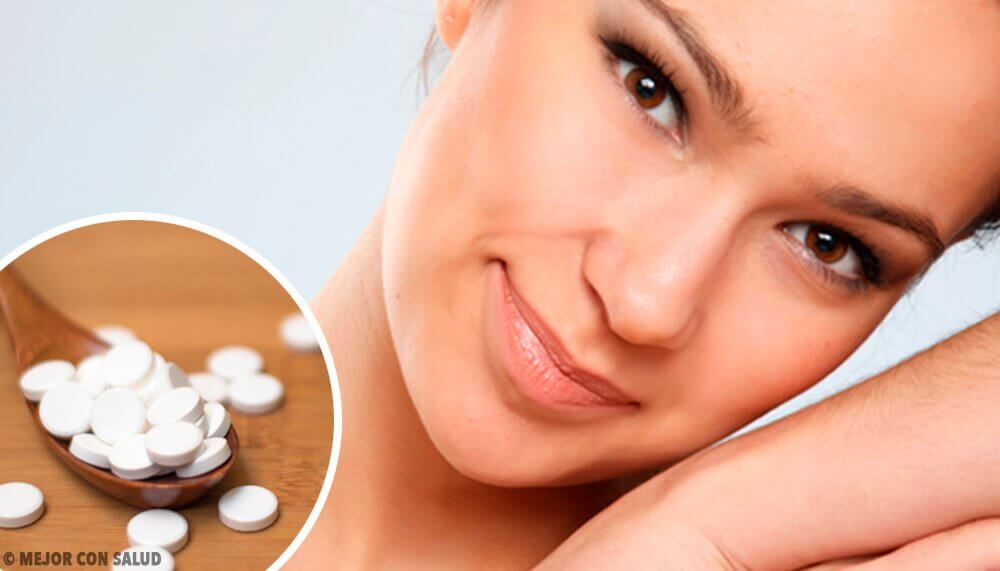 Face masks with aspirin are all the rage in the beauty world now. After all, they're a great way to fight different health problems without running any of the significant risks that medication entails. If you've never heard of face masks with aspirin, read on; you'll love them!
The first thing you should know is that the main compound in aspirin is called acetylsalicylic acid, a derivative of the willow tree. It is used in acne products because of its antiseptic and anti-inflammatory properties. The best part is that aspirin will cost you a fraction of any other option available in the store for acne.
Why face masks with aspirin are good for you
They're great for all skin types, so you can take advantage of them to unclog your pores without worrying about any adverse reactions.
Aspirin is anti-inflammatory and so it helps with conditions like rosacea and eczema. It also soothes red, itchy skin.
These masks exfoliate your skin, renewing it and making you look younger.
They are great if you have dark circles or bags under your eyes.
Aspirin has lightening properties, so it can help if you have any skin issues related to pigmentation.
Aspirin can counteract the effects of aging and free radical damage, minimizing wrinkles and fine lines.
Tips before you use masks with aspirin
Use uncoated aspirin in your mask. Although the coating is minimal, it's better to avoid applying any unnecessary chemicals to your skin.
Never use masks made with aspirin if you're allergic to this medication. If you aren't careful, you'll have the same allergic reaction you would if you ingested it.
Always do an allergy test first. Before using any of these masks, apply a little to your arm and leave it on for five minutes before rinsing. If your skin looks normal the next day, no irritation, you can proceed with the mask.
Check this article out: How to make an aspirin-honey face mask
Basic recipe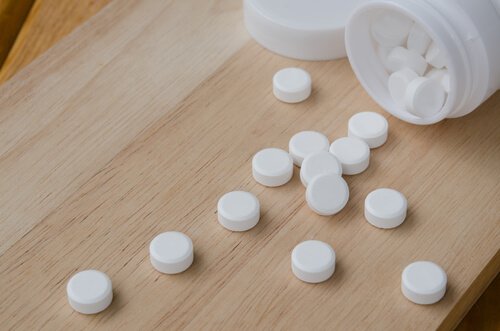 Let's start with the easiest one. It's ideal for keeping your skin healthy and beautiful if you have no visible skin issues. This is the base for most of the recipes below.
Ingredients
10 aspirin tablets, uncoated
5 tablespoons of water (75 ml)
Preparation
Add the aspirin to the water and let it sit.
Wash your face with water with a neutral, dry soap.
Crush the aspirin until a paste forms.
Apply to clean skin and leave it on for 20 minutes.
Rinse with warm water and dry gently.
Apply the mask once a week. Soon you'll notice softer, smoother skin — and with very little effort.
Face mask with aspirin for oily skin
This second aspirin mask is designed for oily, acne-prone skin. One note: it uses tea tree oil and it's important that it be high quality. The oils in this recipe will give your skin a small dose of healthy fats to keep your skin from getting too dry. These two oils are excellent at healing and restoring the health of your skin.
In just a few days, you'll feel like you have a new face. Olive oil also softens the skin and keeps the tea tree oil from causing irritation. That's important because tea tree oil on its own can be very aggressive for certain skin types.
Ingredients
2 drops of tea tree oil
2 drops of extra virgin olive oil
8 aspirin tablets
4 tablespoons of water (60 ml)
Preparation
Make a paste like in the first recipe and add the tea tree oil.
Apply it to clean skin and let it sit for 15 minutes.
Rinse and repeat three times a week.
Aspirin mask for sun damage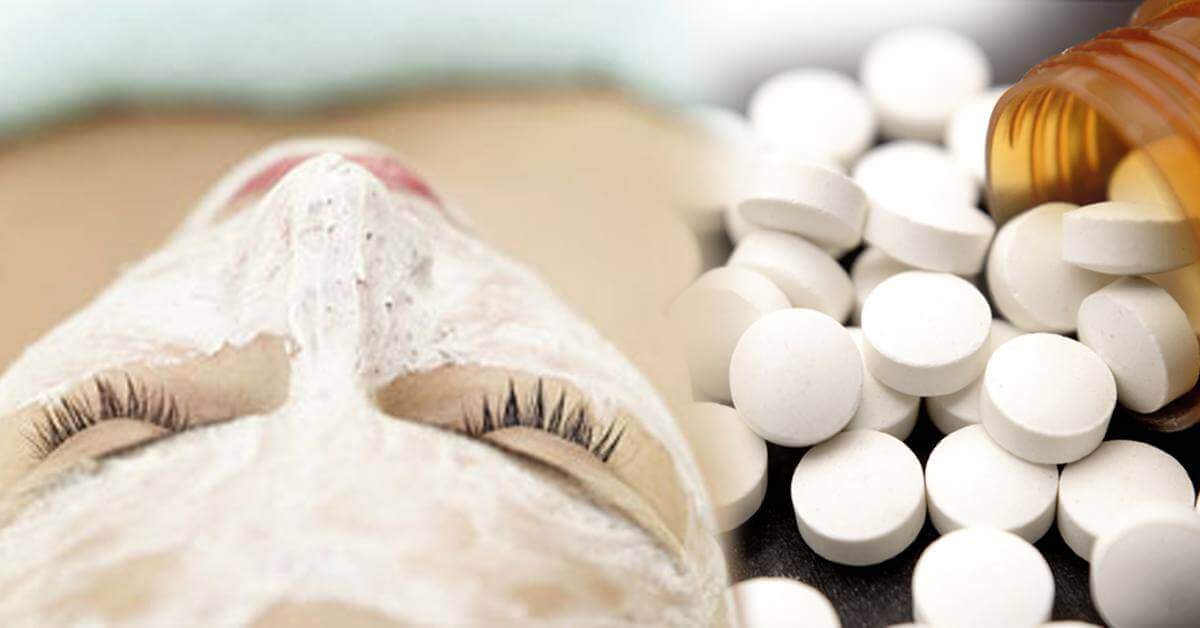 Starting with the basic recipe at the beginning, here we'll just add a little lemon juice and olive oil to clear up any trace of sun damage. Remember that while it's a good idea to get a little bit of sun every day, excessive sun exposure can be very harmful.
First of all, it speeds up the appearance of wrinkles and redness. Eventually you'll notice sun spots, and it could end up in skin cancer. Of course, this doesn't always happen, but it's best to stay safe and use a good quality sunscreen. You can also try the following face mask with aspirin. You'll start to notice the results in a few weeks.
Ingredients
The basic mask
1 teaspoon of lemon juice (5 ml)
1 teaspoon of extra virgin olive oil (5 g)
Preparation
Combine all the ingredients and apply the mask to clean, dry skin.
Leave it on for 10 minutes and then rinse with warm water.
Do you want to learn more? See: How to make a homemade sunscreen
Moisturizing mask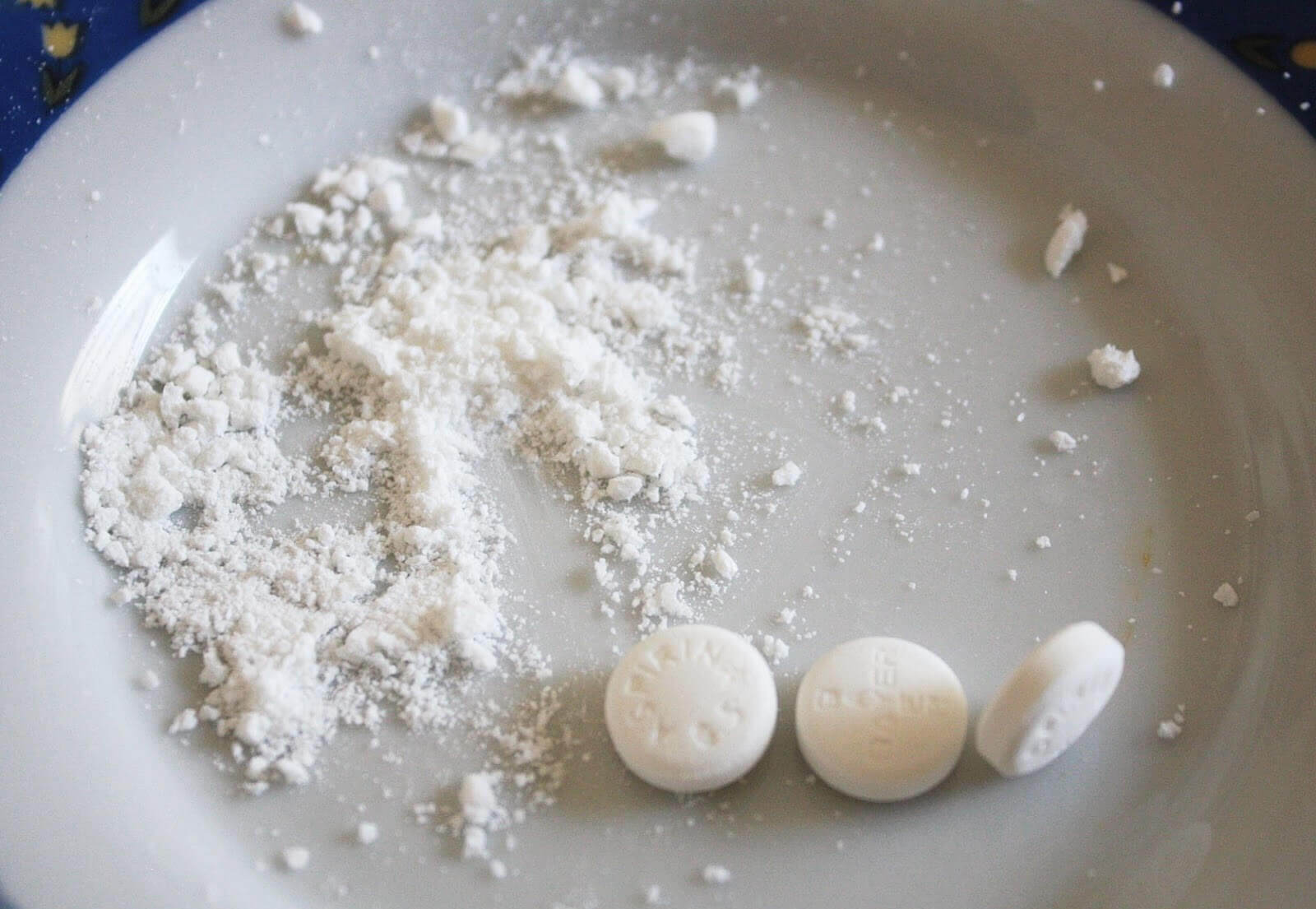 Our last aspirin-based mask is perfect for moisturizing your skin while also fighting any eczema or acne in your T-zone. It's also good for skin with a flaky texture. It uses honey, a well-known ingredient for gently softening and disinfecting skin.
Ingredients
10 aspirin tablets, uncoated
2 tablespoons of organic honey (50 g)
1 vitamin E capsule
2 tablespoons of aloe vera gel (30 g)
Preparation
Combine the four ingredients and crush them until you get a paste.
Apply to clean skin and leave it on for 25 minutes.
Rinse with warm water and dry gently.
These face masks with aspirin are simple, affordable, and very good for your skin. Pick the one that's right for you and your skin, be consistent, and you should see results.