Four Drinks You Shouldn't Miss If You're Looking To Lose Weight
Replacing some of your daily food intake with beverages doesn't mean you'll be going hungry. In fact, the great thing about this handy trick is that you'll feel full faster, whilst cutting down the number of calories you're taking on board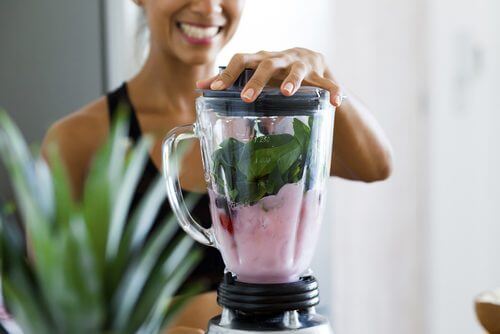 There are a number of great recipes out there for natural drinks you shouldn't miss if you want to lose weight and benefit from their many properties.
What's more, you'll notice results in terms of your weight very quickly. By consuming less fat, you'll be able to ensure that your weight decreases gradually, in a healthy way.
Another advantage is that, since you know exactly what's going into your juice or smoothie, you can have greater control over the amount of calories you're eating.
Very often when we're on a diet, we end up drinking certain juices that actually contain high levels of sugar, which is far from being a healthy option.
Plus, we often think that simply not eating or skipping meals is the easiest way to lose weight. Thus we don't pay attention to the negative impact this can have on our bodies.
With recipes like the ones we'll show you today, though, you'll be able to prepare juices, soft drinks and smoothies using some of your favorite ingredients. Apart from being delicious and healthy, they also help to stimulate your metabolism.
This allows you to get more energy and satisfy your calorie needs, while preventing you from feeling hungry again in a short amount of time.
When you're looking to incorporate drinks into a weight-loss regime, you should bear in mind the following points:
They must contain fewer than 200 calories
You should drink between 200 ml (roughly one glass) and 750 ml (3 glasses)
The ingredients should be low in sugar and high in fiber and protein
It's advised that you choose drinks that have a thick texture. This is because if you avoid diluting the beverage with too much water, you'll be able to feel fuller for longer.
As well as all the other benefits, these recipes are easy and quick to prepare and use cheap ingredients that are readily available in most stores.
Bear in mind that it's important to drink these by themselves, without eating any other food straight before or after to boost your weight loss.
1. Green Juice to Start Your Day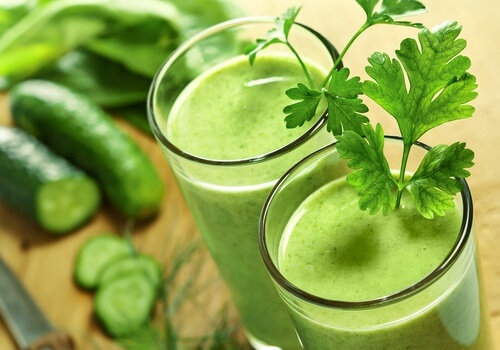 It's important to start the day with plenty of energy. This drink helps you get on with everything you need to do in your day without falling into fatigue.
Ingredients for a glass and a half (300 ml)
½ cup of water (125 ml)
5 tablespoons of lemon or orange juice (50 ml)
½ cup of fresh cucumber (100 g)
½ a green apple
2 cups of spinach (50 g)
1 tablespoon of parsley (10 g)
How to Prepare
Wash all the ingredients, and then peel the cucumber and apple.
Cut all the ingredients into small pieces.
Pour half a cup of water and the lemon or orange juice in the blender.
Add the cut cucumber and apple, along with the spinach and parsley.
Process all the ingredients until smooth.
If it's a little too thick for your liking, add a little more water.
2. Lemon and Ginger Juice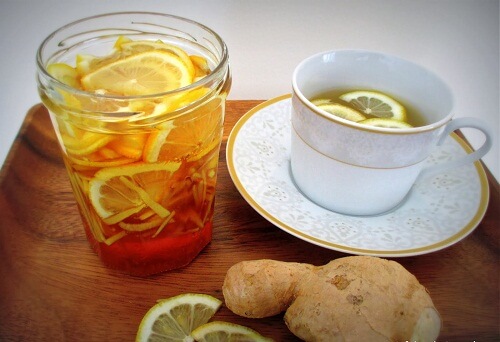 This is a refreshing drink that's ideal for hot days or as a treat after exercise.
The carrot and apple boost the fiber and protein content, while ginger is great at stimulating your metabolism.
Ingredients for a glass (200 ml)
2 cups of grated carrot (230 g)
1 apple
½ teaspoon of ginger (2 g)
½ cup of aerated or mineral water (125 ml)
5 tablespoons of lemon juice (50 ml)
2 ice cubes
1 tablespoon of honey (25 g) (optional)
How to Prepare
Wash, peel and chop the carrot, apple and ginger.
Put the mineral water into your blender along with the rest of the ingredients and mix.
If you wish, you can also add a spoonful of honey to sweeten your drink and provide more energy.
3. Oatmeal Smoothie with Fruits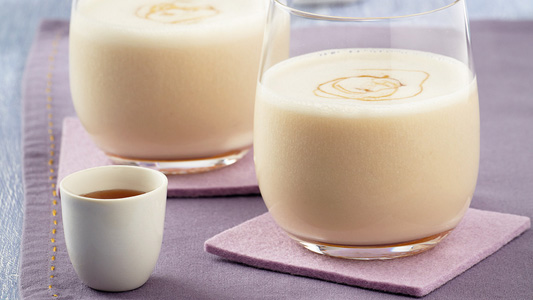 Oats are one of the most highly-recommended cereals out there because of their high protein content.
They're particularly good for people who are suffering from gastritis or constipation. This recipe, which combines the powerful properties of oats with delicious fresh fruits, gives you a delicious cocktail that will nourish you and keep you feeling satisfied and full for hours.
Ingredients for a glass and a half (300 ml)
2 cups of oats (100 g)
2 cups of water (500 ml)
1 cup of fresh strawberries (150 g)
1 apple
½ glass of almond milk (100 g)
2 bananas
1 teaspoon of cinnamon (5 g)
How to Prepare
Cook the oats on a low heat, together with the water, for 10 minutes.
When they're ready, allow to cool, and pass through a sieve to remove the excess water. (You can also save this water and have it later as a refreshing and nutritious drink.)
Put the oats and strawberries into the blender and mix.
Then, cut the apple into small pieces and add to the blender along with the almond milk.
Finally, add the sliced ​​bananas.
The final step is to sprinkle cinnamon over the mixture.
4. Avocado Smoothie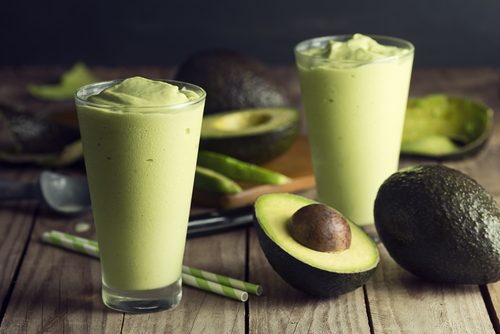 Avocados have high levels of the healthy fats that are essential for our bodies, and can help to boost our metabolisms. As if that wasn't enough, they also help in the fight against cholesterol.
Ingredients for 3 servings a day
1 medium avocado
1 cup of fresh strawberries (150 ml)
3 cups of skimmed milk (750 ml)
1 banana
1 tablespoon of sugar (10 g)
How to Prepare
Cut the avocado in half and scrape out the fruit.
Wash the strawberries and cut them in two.
Add both ingredients to the blender and process them.
Finally, add the milk and banana, and beat again until you get a creamy consistency.